"Harry Maguire will join Aston Villa" is only a rumour
In spite of recent rumors to the contrary, Harry Maguire won't be moving to Aston Villa in the January transfer season to join their Premier League opponents. The rumor that "Harry Maguire will move to Aston Villa"
After visiting a bar in Lichfield last night, Aston Villa supporters made light of the fact that England star Harry Maguire is "certainly signing" for their team. The captain of Manchester United delightedly posed for pictures with employees and customers.
The 29-year-old defender spent yesterday, January 7, with friends at the privately owned cocktail lounge Le Rêve in Staffordshire. During his two-hour visit, he consumed Coca-Cola and water.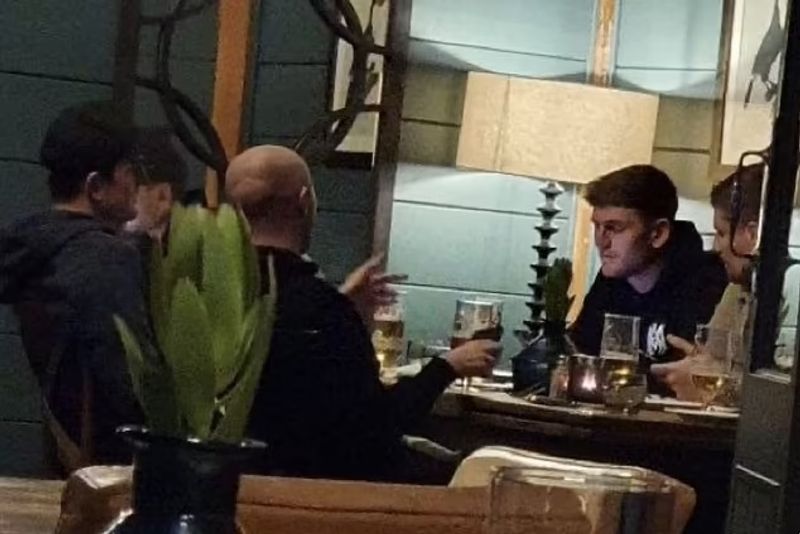 Maguire visited a restaurant close to Aston Villa's Bodymoor Heath training ground
The World Cup player allegedly took pictures and signed autographs, according to staff. Football aficionados believed that his visit to the West Midlands could be a sign that he will soon join Villa.
"Last night we had Harry Maguire pop in. He was very friendly and posed for photos with staff and customers. We posted on Facebook and our customers have commented to say 'he's definitely signing at Villa then. " - Le Rêve owner Shaun Craven said
"Harry was in great spirits. He wasn't drinking any alcohol. The customers recognised him and he was having photos with them. The staff were very excited for him to be there. He was signing autographs. We do get the odd footballer passing through being Lichfield, but Harry is the biggest name we've had in here. He was very polite and humble." – Shaun also added.
Football enthusiasts made fun of Le Rêve's Facebook post of a photo of Harry by writing, "Deffo coming to Villa then!!" Another person welcomed them to Villa. And another supporter chimed in, "Looks like he's coming then."
The reaction of Harry Maguire and Manchester United to this information
Harry Maguire was reportedly seen in the Midlands after being linked to a surprise transfer to Aston Villa by the Premier League's top teams and their captain.
The "Ronaldo Rule" pay cap and stricter discipline against bad behavior have already started to shake up the Red Devils' locker room, but Maguire is not believed to be on the verge of leaving since Erik ten Hag is keen to keep defensive cover.
Despite not being in the starting lineup, Maguire's job at Manchester United is not in danger right now. Despite the fact that United's captain has fallen behind both Raphael Varane and summer acquisition Lisandro Martinez in the pecking order, manager Erik ten Hag is still intent on retaining Maguire at the club until at least the end of the season.
Since Ten Hag took over, Maguire's reputation has severely declined, and so far this season, he has only started four Premier League games. Unfortunately for the Three Lions star, two of those four contests were United's two losses to Brentford and Brighton at the beginning of the season.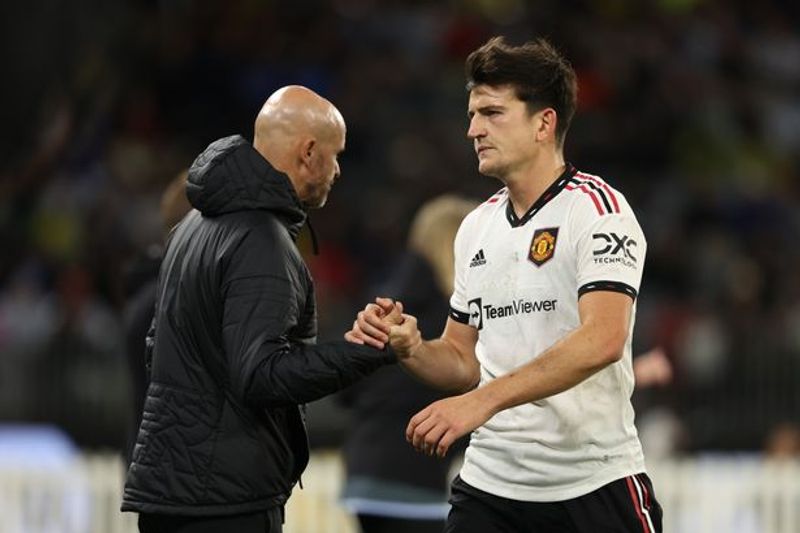 Erik Ten Hag want to keep Maguire to the end of season
Maguire is certain to stay with the team at least until the summer, although it is uncertain whether he will continue to wear the captain's armband in the interim. While he was away, Bruno Fernandes wore the armband, and Ten Hag's most recent remarks on the Portugal international have fuelled new rumors that the midfielder would eventually be elected United's permanent skipper.
Because the Red Devils are still in four tournaments and the England center defender is probably the third-choice player in his position, he will probably play a significant amount for them before the season is out.
On Friday, he came off the bench late to help his team defeat Everton 3-1 in the FA Cup third round. On Tuesday, January 10, his team will play Charlton in the Carabao Cup quarterfinals.
"I think he's an example. That's also the reason why he often wears the armband. That's exemplified by his energy. He's so good in transition, both ways, and that's one of the key elements in today's football. He's so good in it and he gives so much quality in that part of the game. The team's really happy with him and I'm really happy with him " – Coach Ten Hag commented about Maguire.
Is it better if Harry Maguire moves to other clubs?
Rio Ferdinand, a former player for United, has said that he would be searching for a new team if he were Maguire.
"If I'm Harry Maguire, I'm looking for a new club right now. "This new manager [Ten Hag] is showing by his team selection that he is not going to be one of the two or three top center-backs at this club."
If Harry Maguire signs with Aston Villa despite this misleading information, it may be a step to improving his career. Since former Arsenal and PSG manager Emery assumed control of the team at Villa Park on November 1, Aston Villa's chances have significantly increased.
Under former manager Steven Gerrard, who was fired in October, the Villans appeared headed for a relegation struggle and are currently ranked 11th in the Premier League.
Ezri Konsa and Tyrone Mings are their top choices for center backs at the moment, with Calum Chambers and Jan Bednarek standing by to provide backup.