Newcastle's deals in the winter transfer window and plan for the summer
Newcastle carried out the deal to improve their strength in chasing James Maddison and Joao Gomes in the winter transfer window as well as having a long-term transfer plan for the summer window. James Maddison
's deal
Newcastle United has been mentioned frequently in relation to James Maddison. There was a great deal of speculation as to whether Newcastle would make a third offer this month after Leicester rejected their first two offers during the summer 2022 transfer window and the midfielder's continued refusal to talk about extending his current contract, which has only 18 months left to run. But with James Maddison battling to get fit, that has now taken a backseat.
James Maddison hasn't played a single minute of professional football since suffering a knee injury on November 12, 2022, in his final match before the Qatar World Cup (scoring in a 2-0 win at West Ham). He missed England's first two group games and was a bench player for the final three games they played in Qatar.
The 26-year-old has visited doctors and undergone a series of scans since that previous game against West Ham in an effort to determine the cause of the problem. Brendan Rodgers has made it obvious that James Maddison won't play in Tuesday night's match against Newcastle United, adding that there is still no certainty on when he will be ready again.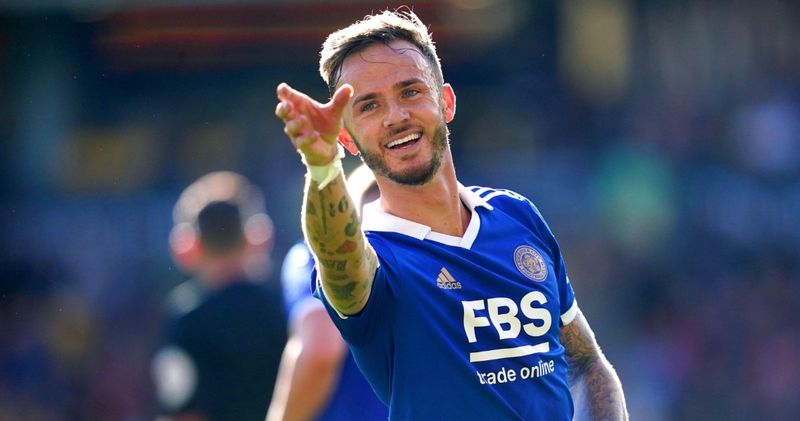 James Maddison
However, when he was asked about the possibility Rodgers will move to Newcastle, he said: "I don't think so. It is just day to day with James. Listen, we may go in tomorrow and it may be different, but we will see."
James Maddison had assisted Leicester in turning things around in the Premier League prior to the World Cup after they had only accumulated one point in their first seven games. As the Foxes earned 16 points out of a possible 24, including five victories in the eight games, the midfielder scored four goals. With three straight Premier League losses to Newcastle, Liverpool, and Fulham following the World Cup and without James Maddison, Leicester is only two points above the relegation zone.
Their only respite came from victories over MK Dons, who are currently last in League One, in the Carabao Cup and Gillingham, who are last in League Two, on the most recent Saturday.
Joao Gomes's deal
The young Brazilian midfielder Joao Gomes is in Eddie Howe's sights, but it might take some convincing. The 21-year-old has a staggering 117 first-team outings under his belt at Flamengo.
Gomes had previously shown his affection for the Merseyside club via an Instagram live, so if Jurgen Klopp were to approach the player and his representation, the kid would probably be eager to make the transition, which is a huge setback in Eddie Howe's pursuit of Gomes.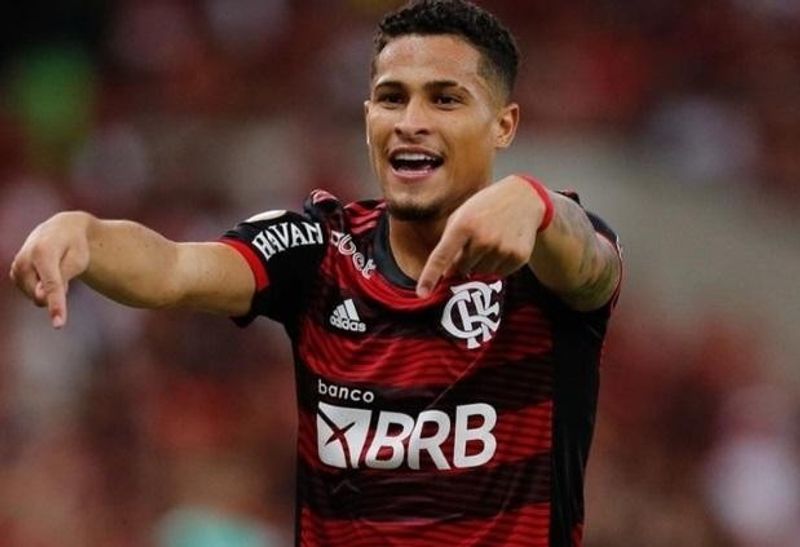 Joao Gomes
However, Liverpool has had a terrible 2022–2023 Premier League season thus far, and they now have a tough task to finish in the top four. Newcastle, who are currently tied for third place in the league and have only lost one game all year, were aggressively attempting to avoid relegation at this time last season.
The initiative Howe and the board are developing is intriguing and will lure players all throughout Europe.
Long-term transfer plan
The sports director of Newcastle United provided an update on the Magpies' recruitment efforts.
Newcastle United won't rush to earn a Champions League spot in January, according to Dan Ashworth. The sports director, however, has not ruled out roster augmentations if they would benefit the football team financially.
With a strong start to the season, the Magpies are third in the Premier League and in the running for a spot in the Champions League. The Toon won't be spending as much as many predicted they would in January.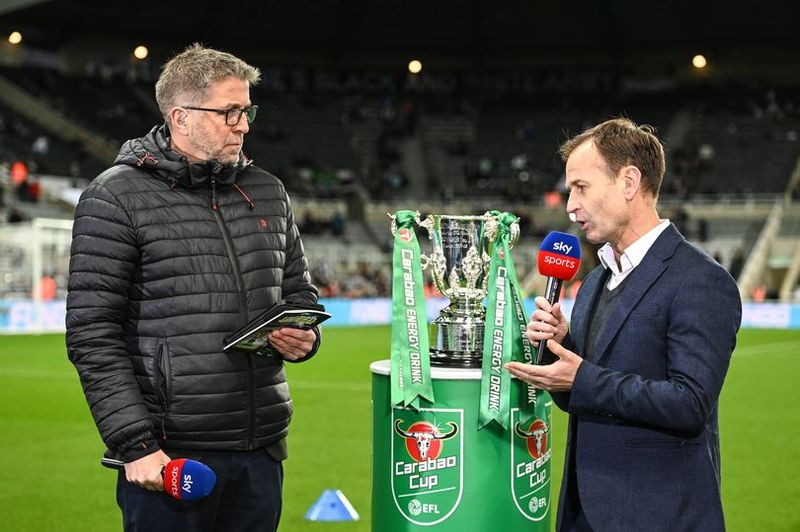 Dan Ashworth talked about Newcastle's transfer plan
In response to a query regarding making a significant January investment given the club's present standing, he commented:
"It's a really good question and one we've talked about, there are a couple of factors in there. We've got a 25-man squad now, so we'd need to trade and the second thing is, every club is bound by Financial Fair Play. Each financial year you have budgets which you can use so that we need to make sure we're in that budget. we can't just go and spend because we fancy it. It has to be part of the plan. That does lead into those sort of conversations. We're in a wonderful position in the league and we want to be able to sustain that. We've got a really good squad."
To bolster the roster in January, Newcastle has been connected to players like James Maddison, Youri Tielemans, and Moussa Diaby. However, Ashworth noted that the team might have more opportunities thanks to the summer transfer strategy.
"Eddie, first and foremost, is brilliant to work with and an experienced manager who understands Financial Fair Play and how to build a squad in a sensible way. We'll try and work a couple of windows in advance. It's not always easy to be able to get the right player in a short period of time. You get two opportunities a season to change your squad, in and out, this is one of them. It's a shorter one than the summer window, it would be remiss of us not to look at something and try to do something. As I've said previously, we're clear with what we want to do in the summer. If the right player comes along and the right opportunity, of course we'll look at it. The second part of the club strategy is looking at more emerging talent and younger players that sit outside of the 25-man squad."