Transfer news: Premier League sides are urging a move for Joao Felix.
Prior to a January move, Joao Felix will be reportedly made available to Premier League teams. Prior to a January move, Joao Felix will be reportedly made available to Premier League teams.
Joao Felix, a standout for Portugal, is being courted by Premier League teams as he looks for a way out of Atletico Madrid in January. After failing to consistently display his immense skill under manager Diego Simeone, the striker is rumored to be ready for transfer next month. His agents are eager to create a market for their client in England. Jorge Mendes' influential Gestifute agency, which has close ties to many English teams, will oversee any transfers.
Mendes was also crucial to the transaction that brought Unai Emery to Aston Villa, to the point where Gestifute were mentioned by Villa chief executive Christian Purslow at the press conference to unveil their new manager. He has previously negotiated with both Manchester teams as well as Arsenal.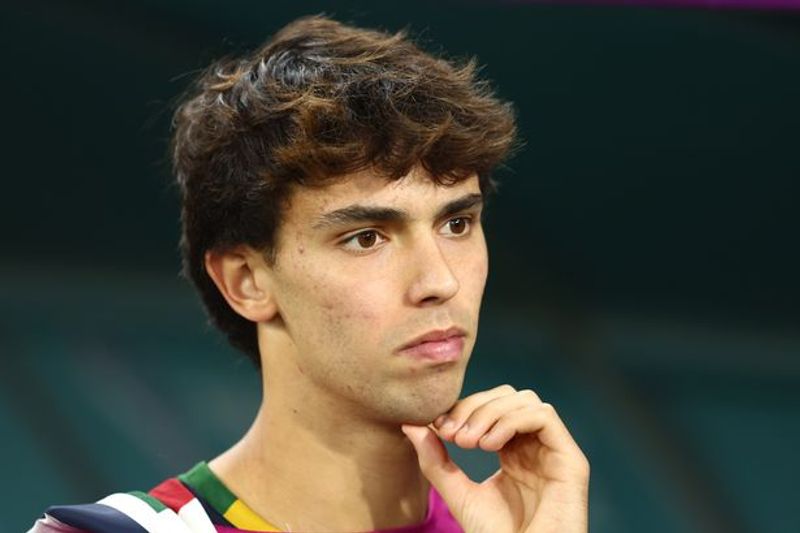 Joao Felix is seeking a move in January and may be going to a Premier League team.
Joao Felix, 23, would like to play for a team in the European football league if he were to leave Atletico Madrid in January, even on loan. He made one of the costliest transfers in history from Benfica to the Spanish club in the summer of 2019. If he is permanently sold, Atletico will want to reclaim a large portion of that amount, especially because Felix has four years left on his contract. That could be difficult in a market after Covid.
There were enormous expectations for Felix when he joined Atletico, believing he would become one of the finest players in the world and take Cristiano Ronaldo's place as Portugal's international superstar. However, despite some successful periods, Felix's career in Madrid has never truly taken off. This is because many Portuguese people think Simeone's defensive approach does not fit Felix's daring style of play. Felix played four times as Portugal advanced to the World Cup quarterfinals, with one goal and two assists.