AC Milan Goalkeeper Gianluigi Donnarumma is ready to PSG
After 6 seasons serving as AC Milan's first-choice goalkeeper, Gianluigi Donnarumma has officially said goodbye to the club to have a new challenge at PSG on a new five-year contract. Gianluigi Donnarumma writes farewell message for AC Milan fans
After defining the transfer agreement with Paris Saint-Germain next season, the 22-year-old goalkeeper wrote emotional shares on his Instagram account.
Some shares of him were translated as below:
"Now the time has come to say goodbye. Indeed, that choice was not easy, and certainly, a post is not enough to explain it. It perhaps, cannot even be explained because the deepest feelings can hardly be translated into words. What I can say is that it is sometimes right to choose to change, to face different challenges, to grow, and to complete oneself.
All the Rossoneri I met, from the first day to the last day, will always exist in my heart as an important, indeed essential part of the life path that made me who I am.
I wish Milan all possible successes and I do it with my heart, for the affection that ties me to these colors, a feeling that distance and time cannot wipe out."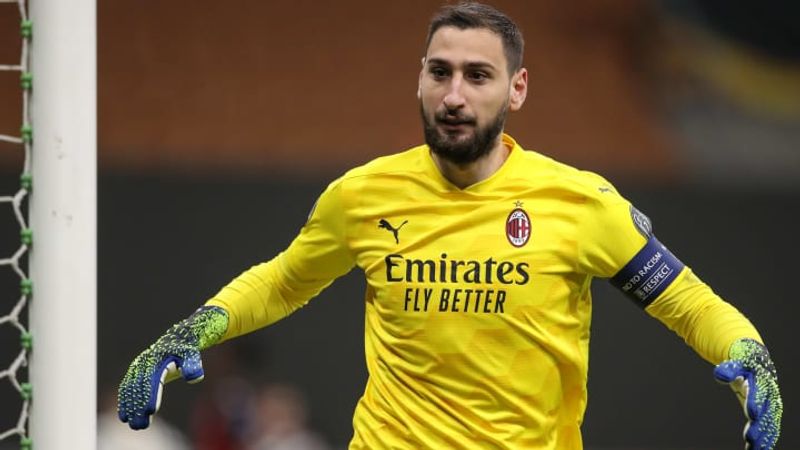 Gianluigi Donnarumma had 6 years playing for AC Milan first team
The Italian came to Milan in 2015 and established himself as the number-one goalkeeper. He started playing in the youth ranks of the club from 2013 to 2015. At the age of 16, he was promoted to the professional team. He made 251 appearances for the Rossoneri in all competitions and saved 88 clean sheets.
In the 2020-21 season, Donnarumma played a key role in helping AC Milan end second in Seria A and have a chance to join the Premier League after 7 years of absence. At the Euro 2020 final some days ago, he was the big hero for Italy to win the highest cup by saving two penalties against the England team. He was then named Euro 2020 Player of the Tournament and obviously included in the Euro 2020 Team of the Tournament. The AC Milan's No.99 shocked fans when not renewing his contract with the Rossoneri. The 22-year-old player decided to leave the club to find new challenges.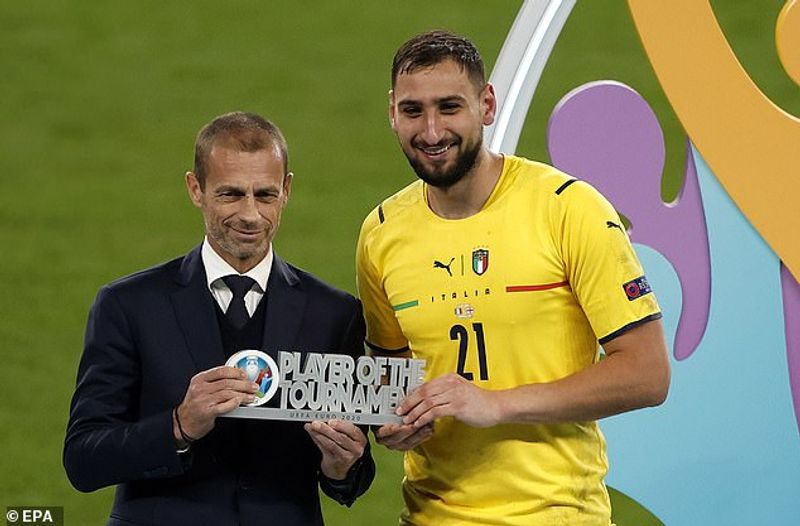 Gianluigi Donnarumma named Euro 2020 Player of the Tournament
Gianluigi Donnarumma signs a five-year contract with PSG
In June, reports revealed that Donnarumma had already clinched a free transfer to PSG, signing a five-year contract at Parc des Princes. On Monday, 21st June, he traveled to Rome's Sant'Andrea hospital to have his medical test after Italy won 1-0 over Wales at Euro 2020. Gianluigi Donnarumma salary was revealed up to 12m Euros (£10.3m) per year plus add-ons. He will have 3 weeks to relax before officially joining PSG in the coming August.
However, Donnarumma is not the first-choice goalkeeper at Paris SG because their choice is Kaylor Navas. The 34-year-old goalie is still having impressive performances for the French rich club. According to reports, PSG initially had not planned to recruit a goalkeeper this summer, but the opportunity to sign Donnarumma on a free agent deal was considered too good to ignore. Moreover, the young Italian played greatly at Euro 2020 and he will absolutely help the club much in the future.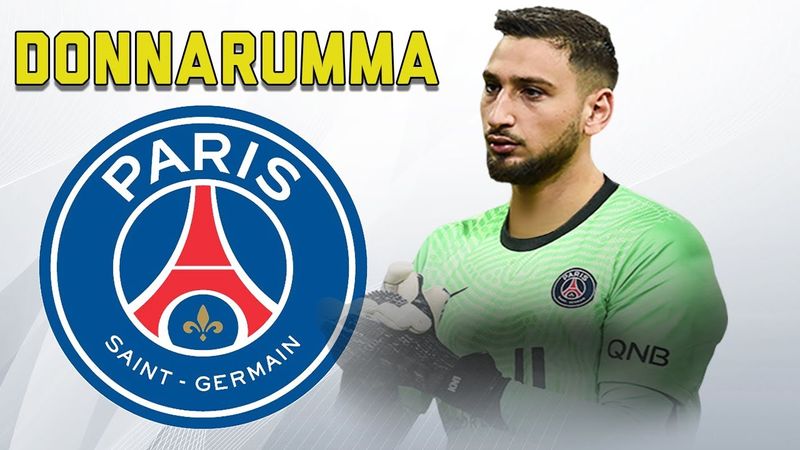 Gianluigi Donnarumma joins PSG
Some achievements of Gianluigi Donnarumma
AC Milan FC
Italy national team
UEFA European Championship 2020
Individual Awards
Gazzetta Sports Awards Rivelazione dell'anno: 2016

Goal.com NxGn: 2017

AIC Serie A Team of the Year: 2019–20

AIC Serie A Goalkeeper of the Year: 2020

Serie A Best Goalkeeper: 2020–21

UEFA European Championship Player of the Tournament: 2020

UEFA European Championship Team of the Tournament: 2020
Reference Sources
https://en.wikipedia.org/wiki/Gianluigi_Donnarumma

Betimate.com