Borussia Dortmund transfer news: Forward Erling Haaland will stay with the club
A new transfer window has started and Borussia Dortmund have their own plan to "buy" or "sell" their players. But the most important thing is, superstar forward Erling Haaland will stay with them in the 2021-22 season.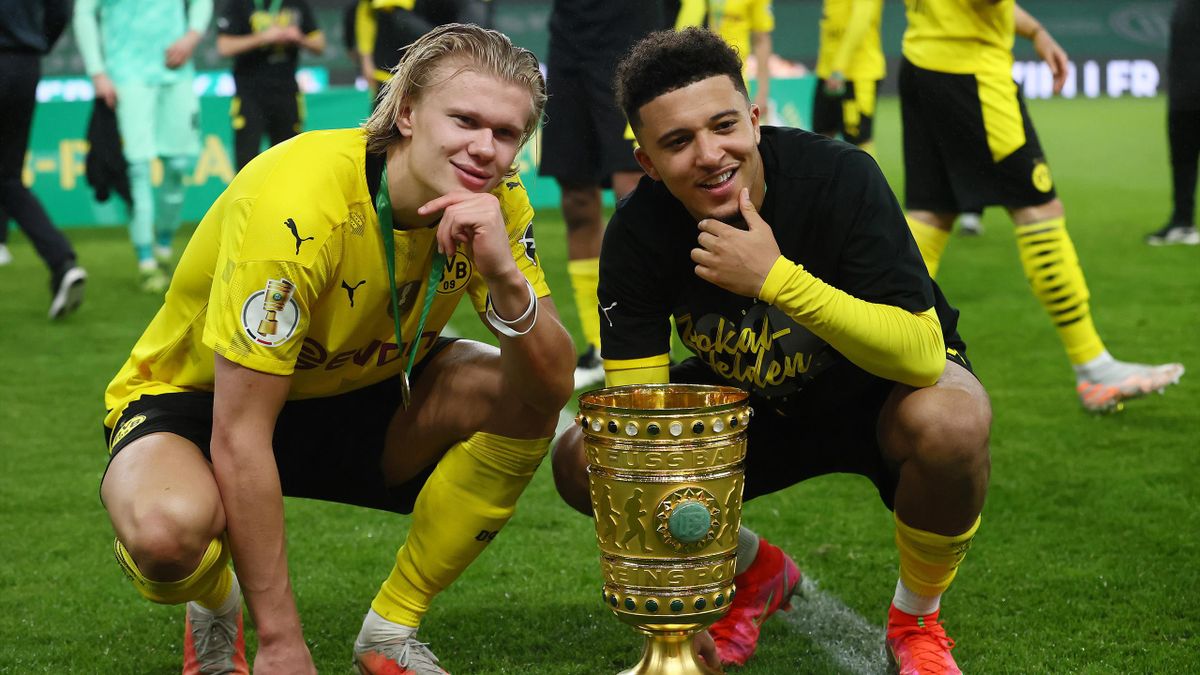 Borussia Dortmund transfers for the 2021-22 season
Below are some arrivals and departures of football players in and out of Borrusia Dortmund in the 2021-22 season. It is not yet the end for this transfer window at all, but let's take a look at who have been joining or leaving the club:
Arrivals
Borussia Dortmund have welcomed four new players for the 2021-22 season. Two of them are from foreign countries, Donyell Malen from the Netherlands and Gregor Kobel from Switzerland. The center-forward Donyell Malen ended his last season in Eredivisie club PSV Eindhoven and has signed a five-year contract with the German side Borussia Dortmund to play in the Bundesliga. His transfer fee has been recorded to be €30.00m. He has always been the top target of this German club to replace Jadon Sancho, and their plan is now completed by having Malen in their squad, despite the disappointment of Liverpool, who were also interested in Malen.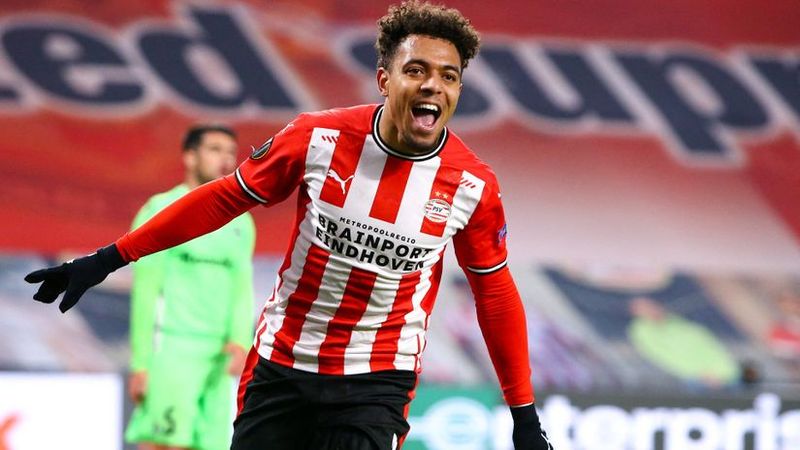 Donyell Malen
Goalkeeper Gregor Kobel moved to VfB Stuttgart until June 2024, but he left much sooner than expected, only spending the 2020-21 season with this club. On 31 May 2021, he signed a five-year deal with Dortmund for a half fee compared to Donyell Malen.
Abdoulaye Kamara and Soumaïla Coulibaly are both sent from the U19 squad of PSG football club for a free transfer. These are very young and promising players for BVB in the near future.
Departures
It was one of the biggest losses for Dortmund to have Jadon Sancho moved to his nation's top-flight club Man United in the 2021-22 season. The transfer between the German side and English side came to an end on 23 July 2021, with right-winger Sancho left Borussia Dortmund for a fee of €85.00m. He was one of the key players of the Bundesliga club, with numerous awards he received during his time in the BVB, such as Bundesliga Player of the Month, Goal of the Month, DFB-Pokal top goalscorer, or Newcomer of the Season.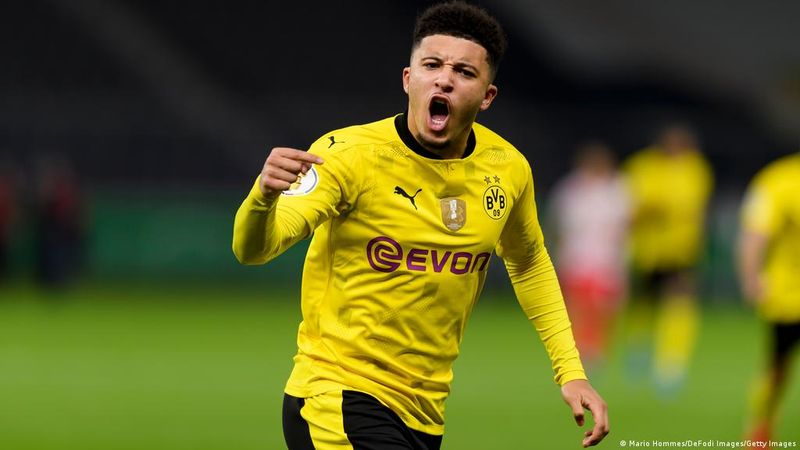 Jadon Sancho
Dortmund also witnessed the departure of Leonardo Balerdi. He already had one season playing as a loaned player for Marseille, after one year signing a four and a half year contract with Borussia Dortmund. In July 2020, the center-back decided to stick with Ligue 1 club Marseille on a permanent five-year deal. The transfer fee was €11.00m, four million lower than the expected initial number.
Jeremy Toljan, who signed a five-year contract with Borussia Dortmund but only played for this club in two seasons of the Bundesliga, now officially moved to Serie A club Sassuolo after a year-long loaned deal in this Italian club. Sergio Gómez also had a short time playing for Dortmund because he was loaned to Huesca after that. At the end of the 2020-21 season, he was officially transferred to Belgian First Division A club Anderlecht until 2025, for a fee of €2.25m.
On the other hand, Łukasz Piszczek, with his last years in this football career, decided to return to his hometown club Goczałkowice-Zdrój. Dortmund also had to say goodbye to two other players Reinier and ​​Immanuel Pherai.
Erling Haaland will stay
The departure of Jadon Sancho has been a big loss to Dortmund, therefore, they don't have any plan to sell superstar Erling Haaland this summer. This 21-year-old Norwegian footballer has proved himself with plenty of awards and his greatest performances in different tournaments throughout Europe. Chelsea and The Red Devils are expressing their interests in this talented player and are willing to pay more than 100 million euros to buy Haaland. However, the Dortmund side has confirmed to not sell him, at least until the summer of 2022.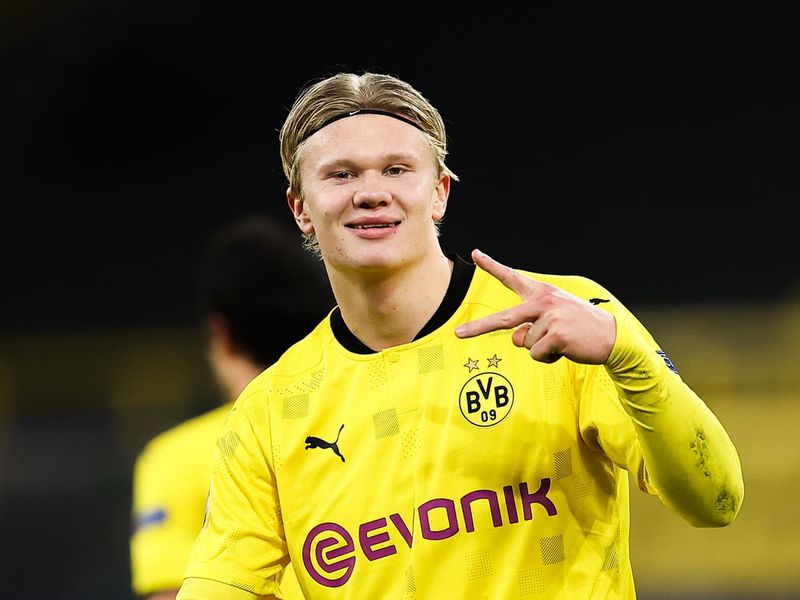 Erling Haaland
References
Wikipedia