Transfer news: Atletico Madrid Welcome Rodrigo de Paul
On Monday 12 July 2021, Atletico de Madrid announced that they officially signed Rodrigo de Paul from Udinese FC on a  five-year contract. The Argentine midfielder has played impressively in recent years and he would be a perfect choice in the line-up of coach Diego Simeone next season. Rodrigo de Paul joins Atletico Madrid on a five-year deal
The talented Argentina midfielder Rodrigo de Paul has arrived at Wanda Metropolitano on a deal with the Rojiblancos that will take him through to 2026, only some days after he won the Copa America cup with his Argentine teammates. He officially passed his medical and signed a five-year deal with Atletico on 12 July 2021.
De Paul was heavily linked with Leeds United the previous year. Liverpool then joined the transfer race to gain his signature in January. However, Atletico Madrid have now been the Argentina player's choice. He was revealed to seal a new deal worth €35million (£29.9m) after 5 seasons playing for Udinese at Serie A.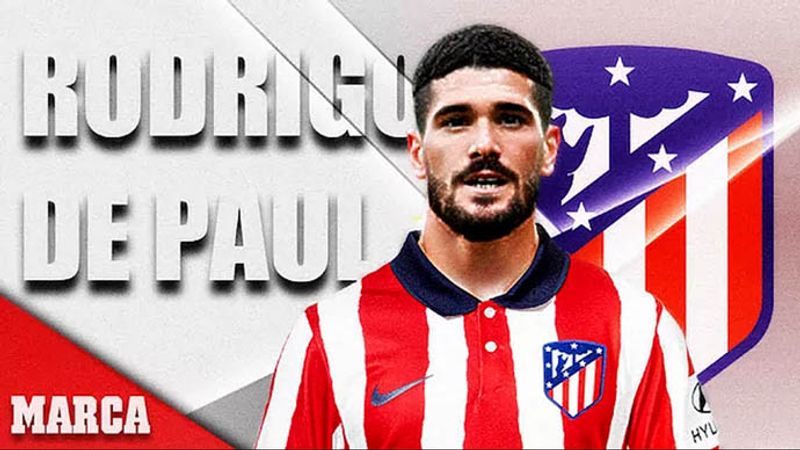 Atletico Madrid sign Rorigo de Paul
The 27-year-old midfielder had played for Spanish club Valencia for 2 seasons (2014-2016). He, now, is back to La Liga but at Atletico Madrid under Argentine coach Diego Simeone. He shared "I'm very happy to have the opportunity of working under Simeone's commands... I enjoy being under his command because I grew up watching him play with Argentina's national team". De Paul was also excited to talk about his new club "I'm very happy, I'm going to join LaLiga's champion and I'm conscious of the responsibility it carries. It is a big step in my football career".
Atletico remarked this Argentina midfielder as a talented and versatile footballer. His quality in the middle of the pitch and on both flanks as well as his ability to score and assist made him a big threat for defenders of the opponent team.
The capture of Rodrigo de Paul marks the first major piece of business for Simeone's side when they look to progress from last season's title triumph in La Liga and defend their crown in the upcoming season. This is also considered paving way for Saul Niguez to join Liverpool on the coming transfer market.
What to know about Rodrigo de Paul?
After the Rodrigo de Paul transfer news, let's find out more about him together with Betimate right here below!
Who is Rodrigo de Paul?
Rodrigo Javier De Paul was born on 24 May 1994. He is an Argentina professional footballer who plays as a midfielder for Atletico Madrid at La Liga and the Argentina national football team.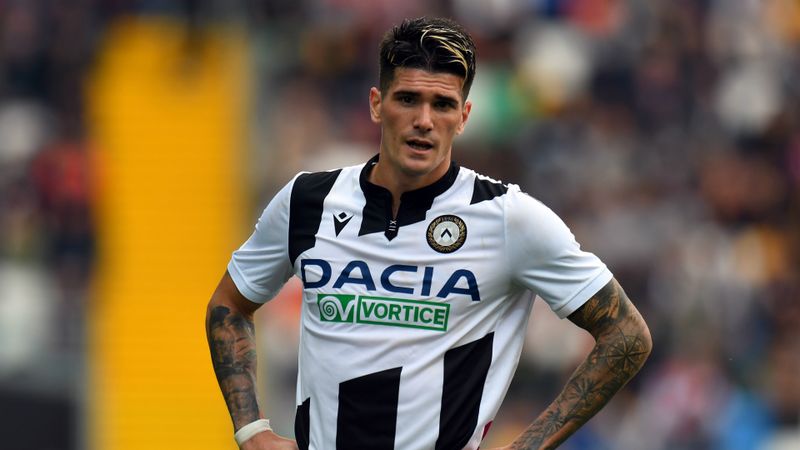 Rodrigo De Paul
Rodrigo de Paul Racing Club
Born in Sarandí, Greater Buenos Aires, Argentina, Rodrigo De Paul started playing football when joining Racing Club's youth academy in 2002. After 10 years, he was called up to the main squad on 24 June 2012. He played his first game for the Racing Club's first team on 10 February 2013, replacing Mauro Camoranesi in the 76th minute of a 0-3 loss at Atlético de Rafaela. He then played as a key player in the 2013-14 season, appearing in35 matches and scoring 4 goals.
Rodrigo de Paul Valencia
De Paul signed a five-year deal with Valencia CF on 6 June 2014 and made his debut at La Liga on 23 August, replacing Paco Alcacer in the 65th min in a 1-1 away draw against Sevilla FC. However, he was sent off just 1 minute later due to fouling Aleiz Vidal. After 14 appearances in the first half of the 2015-16 season, he was loan out by his former side Racing club.
Rodrigo de Paul Udinese
De Paul was transferred to the Italian Seria Club Udinese on 20 July 2016. In the 2018-19 season, he finished as Udinese top goalscorer with 9 goals in the 2018-19 Udinese Calcio season and also 9 assists. On 15 October 2019, he signed a new five-year deal with the club. He then became Udinese's club captain in December 2020, replacing Kevin Lasagna. In the 2020-21 season, he was considered the most important player of Udinese when registering 9 goals and 10 assists in 36 league games. He also completed the most dribbles (122 per 182) and won the most duels (289). In the years playing here, he developed himself as one of the best players in Serie A.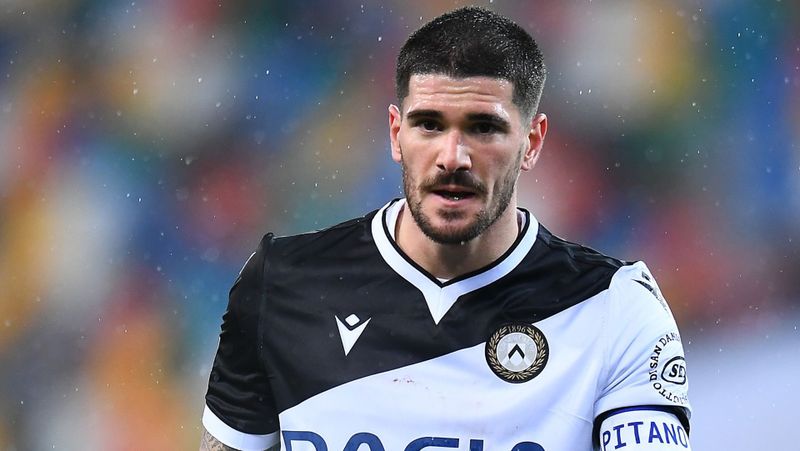 Rodrigo de Paul at Udinese
Rodrigo de Paul Atletico Madrid
He's just joined Atletico Madrid on the 12th of July 2021 with a 5-year contract after some days winning the Copa America trophy with the Argentina national team. He assisted the only goal for Angel Di Maria in Copa America's final match to win their first cup after 28 years.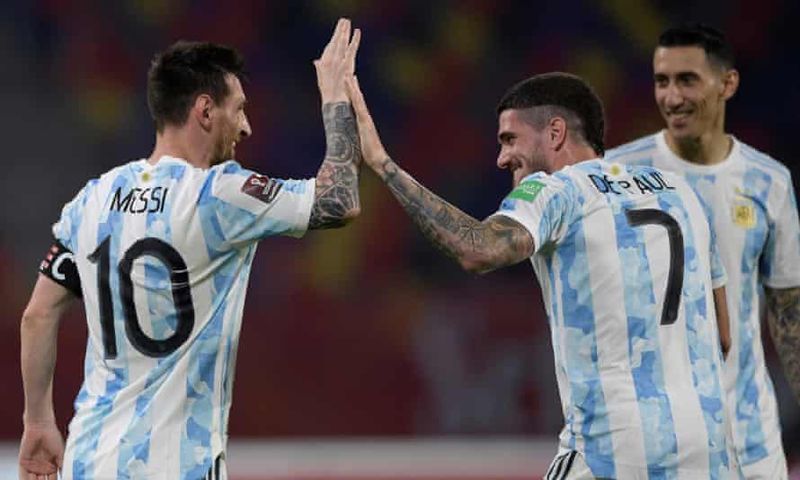 De Paul assisted the golden goal for Argentina to win the 2021 Copa America final
Reference Sources
Betimate.com

https://en.atleticodemadrid.com/noticias/welcome-rodrigo-de-paul

https://en.wikipedia.org/wiki/Rodrigo_De_Paul