Ronaldo and Portugal enjoy a huge advantage ahead of the 2022 World Cup
As the most appreciated team in Group H of the World Cup 2022, Portugal suddenly gained more confidence because of bad news from other opponents in their group, like Korea and Uruguay.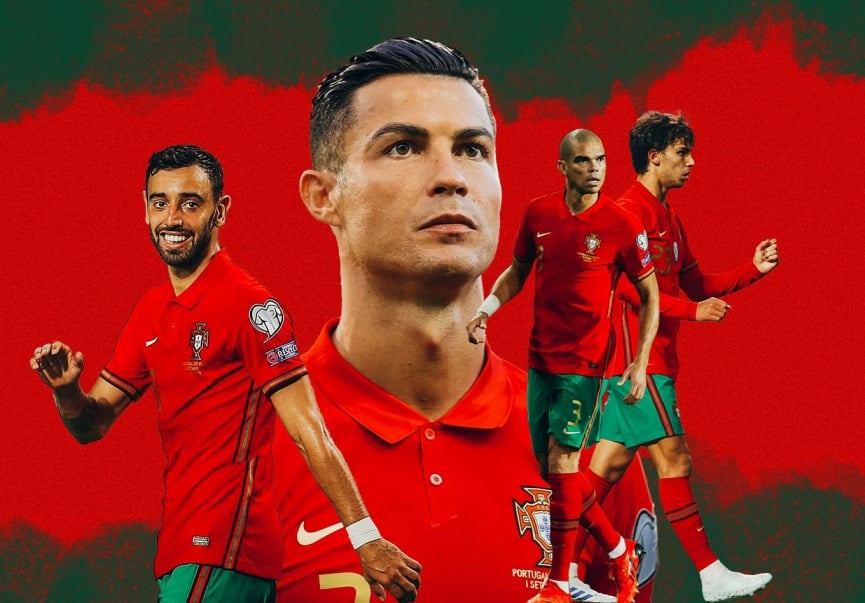 The 2022 World Cup is counting down the days until it officially starts with huge expectations from all the fans worldwide. We have every right to eagerly wait for an explosive tournament because the World Cup, as always, is a time when we can see the strongest teams in the world compete in many fascinating matches. They all share the same dream of reaching the summit, and Portugal is not an exception. Ronaldo and his teammates have long been praised for winning the championship in Qatar.
Lucky draws put the European Selecao in Group H alongside 3 rivals: Uruguay, South Korea, and Ghana. Of course, coach Fernando Santos and his team will be appreciated above all, and right before the tournament, Portugal enjoy many advantages just because of the bad news about their opponents.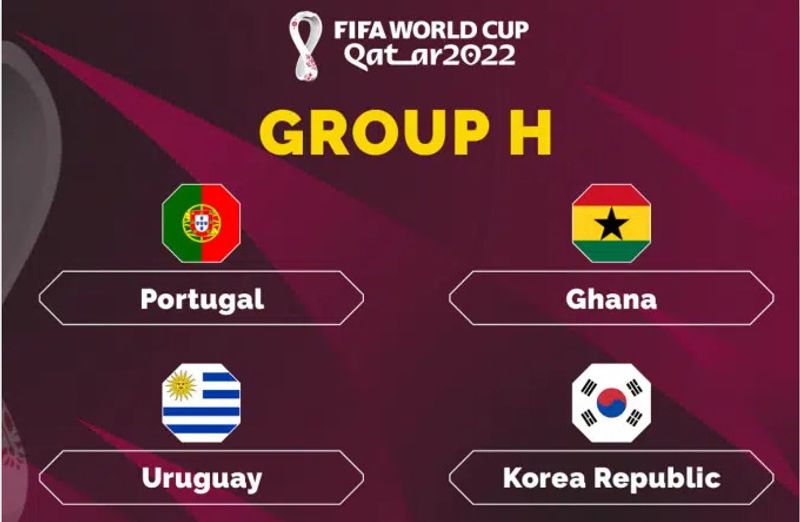 Portugal is in the same group with Ghana, Uruguay and South Korea at 2022 World Cup.
Specifically, South Korea is likely not to have the service of captain Son Heung-min because the 30-year-old striker has just got a facial injury after being hit by Chancel Mbemba in the match against Marseille in the last round of UCL group stages this season. The Korean team's captain will definitely be absent from the clash against Liverpool on November 6 in EPL. But whether Son can come to Qatar or not is still up in the air because it needs to wait for confirmation from Tottenham.
In another dimension, the Uruguay national team may also have to accept the absence of striker Edison Cavani because of the injury suffered in the match against Barcelona last weekend. Worth mentioning, on La Celeste's squad list, except for Darwin Nunez, there is no prominent name, so the absence of Cavani will be a big setback for the representative from South America.
As for Ghana, even if they bring to Qatar the strongest squad, the African is not a tough opponent for Portugal.
Even if the above players can recover and participate in time, it is improbable that they will be able to guarantee 100% of their optimum fitness to play. Having to take a break for a period of time as well as being "sneaky" in the ball phase may both have a significant impact on these superstars' performances. However, it is only a preliminary judgment, as anything may happen in the forthcoming World Cup finals. Nobody can promise that Portugal's opponents in Group H will be easy to beat.
On the other hand, it's not entirely accurate that the Portuguese team has only received positive news. Two weeks ago, they had to announce that Diego Jota, one of their best strikers, is going to stay at home to watch his teammates due to a calf muscle injury, which he got in the match agaisnt Manchester City in October. In addition, Rafa Silva, another Portuguese striker, retired from international football in September.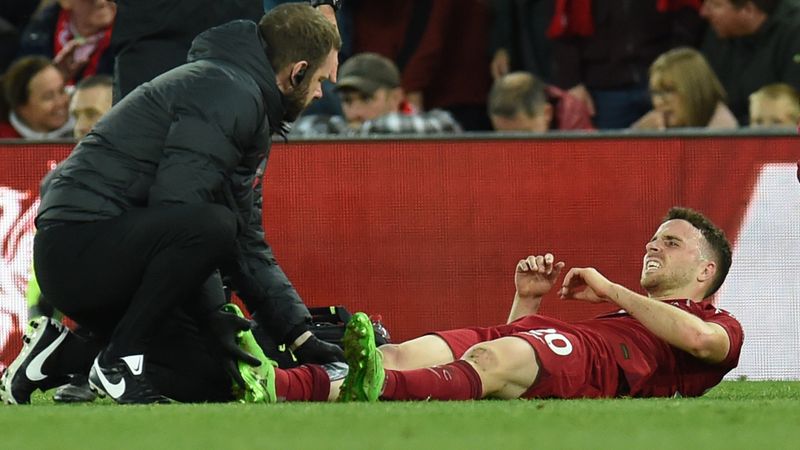 Jota can't go to Qatar because of suffering from a calve muscle injury.
Anyway, with consecutive bad news from their direct competitors, Ronaldo and the European Selecao can have a reason to be more confident about taking first place in Group H at the 2022 World Cup.
Portugal once finished in third place at the 1996 World Cup, and it has been their best position ever in the competition. The 2022 tournament is the 8th time the Portuguese team has taken part in the World Cup finals. And this may be the last time for Cristiano Ronaldo to perform on the biggest stage of football. Therefore, Ronaldo and his team will definitely give it their all to take the throne in Qatar.
Ronaldo's Portugal will start their 2022 World Cup campaign playing against Ghana on November 24, then they will face Uruguay on November 28. And the match between the European Selecao will take place on December 2.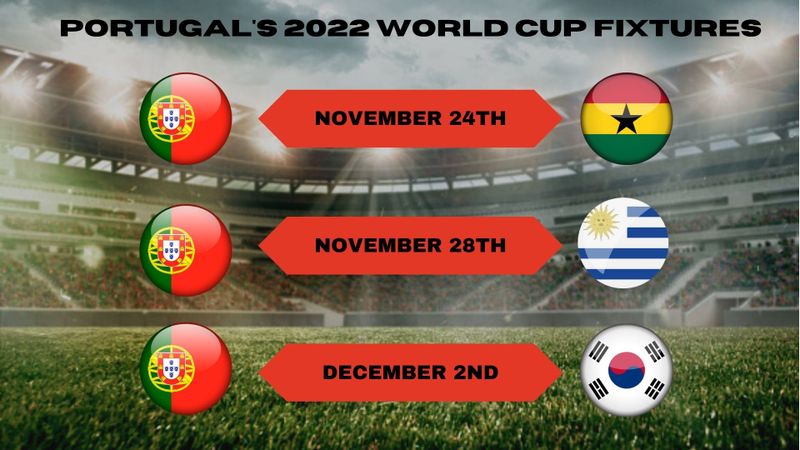 Portugal's group stages matches.