South Korea vs Portugal WC 2022 Post-match Analysis: Hwang's dramatic stoppage time winner
South Korea defeated Portugal with a spectacular injury-time goal to earn their unlikely advancement to the knockout stages.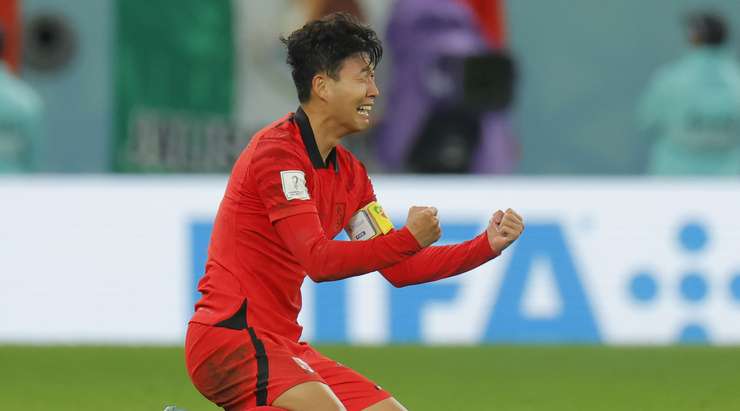 Hwang Hee-chan and Son Heung-min spoke just prior to South Korea's historic comeback victory over Portugal. The two Premier League players were aware that a minor miracle was required. They hoped that the outcome between Ghana and Uruguay would go in their favor, but they also needed to defeat Portugal, the group's top seed and one of the favorites. The Wolverhampton Wanderers forward was expected to produce something special, according to Son.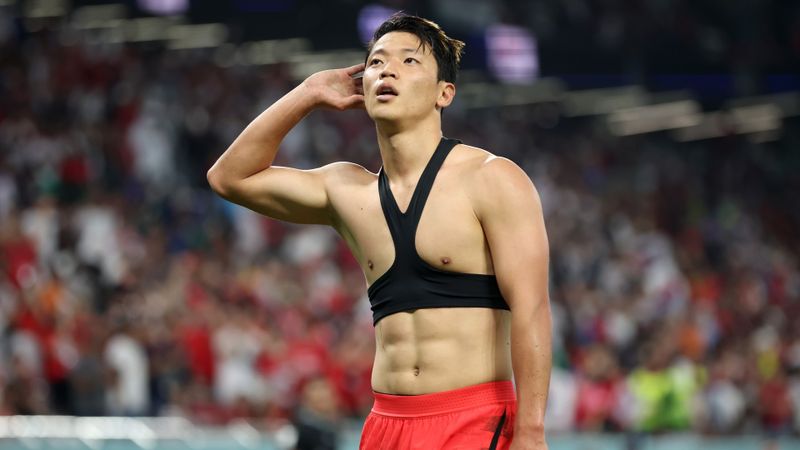 Due to a hamstring injury, Hwang had not yet played in the World Cup, but after 66 minutes had passed and South Korea still needed a goal to maintain any hope, he was introduced. Hwang's big moment didn't occur until the game had just passed 90 minutes, despite manager Paulo Bento's request that he consider how he might impact the match while he waited.
South Korea got the opportunity to advance after a corner from Portugal, and Son expertly pulled players toward him before pausing and releasing Hwang. There was still plenty to accomplish, but Hwang brilliantly drove the ball past Diogo Costa and into the goal with a single stroke of his right foot.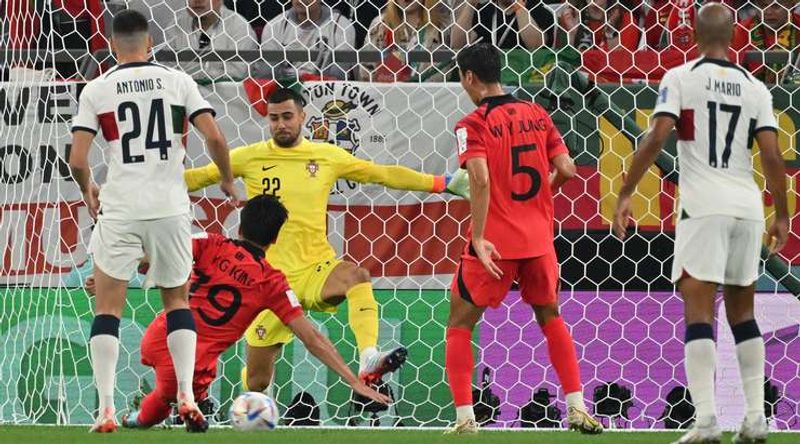 The first of three different ferocious celebrations that will occur over the course of 11 remarkable minutes is set off by a partial pitch invasion. The most dramatic part of all was that they then had to wait while swarming around various cell phones to see what was happening 15 miles across Qatar in Al-Wakrah between Uruguay and Ghana. The second would duly arrive as the final whistle blew to seal South Korea's win.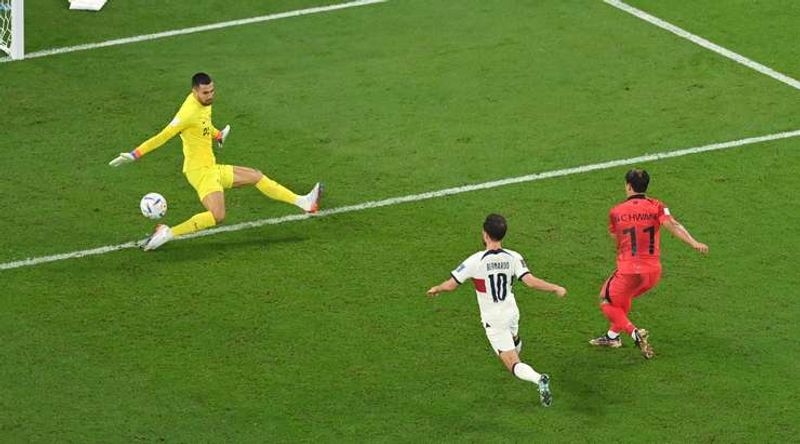 It is impossible to overestimate the intense anxiety that existed both on the field and in the crowd. After the longest five minutes of any South Korean player or supporter's life, it was announced that they had qualified for the World Cup's final 16 for just the third time in their history. Later, Hwang admitted the risk his hamstring is now putting him at but stated he won't hesitate to compete in Monday's knockout match.