The "Earthquake" of football history: Saudi Arabia reverse all predictions for the match against Argentina at the FIFA World Cup 2022
On November 22, Saudi Arabia created an earthquake in the opening match of Group C of the World Cup 2022 when they defeated Argentina 2-1. "Shock," "surprise", "earthquake" are words used over and over again to describe the loss of Argentina. They prove that people did not think about the prospect of failure for Argentina. Even a draw is considered a shock. However, the Asian representative made Argentina bow to leave the Lusail stadium.
Reverse all predictions
Before the FIFA World Cup 2022, Saudi Arabia's acomplishment at the FIFA World Cup was not good. They lost 0-5 to Russia in the opening match of the 2018 World Cup. That's why many football fans believed that the same thing could happen when they meet Argentina in Qatar.
Indeed, the level of Saudi Arabia was evaluated as being small compared to that of Argentina. Those who are optimistic do not dare to think about a failure of "Albiceleste.". In the World Cup, Japan was the only Asian team to defeat a South American team in World Cup history, winning 2-1 against Colombia in the 2018 FIFA World Cup.
Coach Lionel Scaloni's team had perfect preparations for the FIFA World Cup 2022. They extended their unbeaten streak to 36 matches after a 5-0 victory over the UAE in a friendly match on November 16. Lionel Messi also had a very good performance before FIFA World Cup 2022. From the start of the 2022-23 season, the Argentine superstar scored 12 goals and had 14 assists for PSG in all competitions.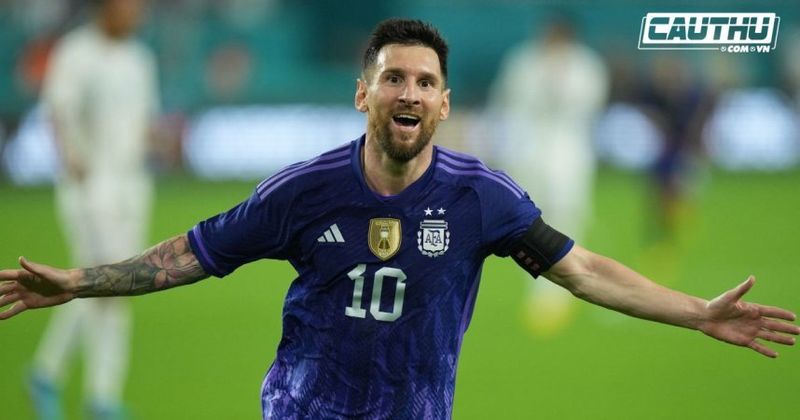 With the above achievement, Argentina confidently destroys Saudi Arabia. They soon had an advantage in the 10th minute when Leandro Paredes earned a penalty after a controversial situation. From a distance of 11 meters, Messi calmly fooled goalkeeper Al Owais to open the scoring.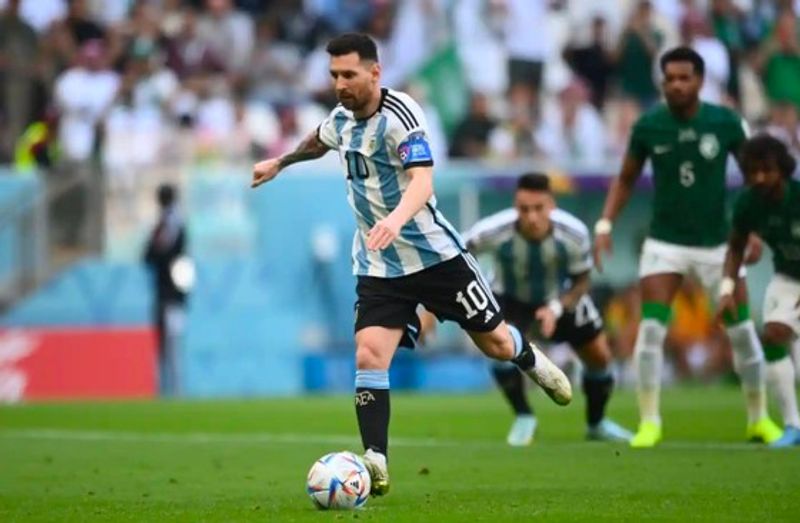 However, it was also the only time in the game when Messi could be happy. Messi had a chance to score a brace in the first half, but his goal was denied for offside. In the first half, football fans felt that Messi and his team played comfortably against Saudi Arabia. However, everything changed quickly after the break.
In just 6 minutes from 48 to 53, the Asian representative reversed all predictions by scoring two goals against Argentina through Al Shehri and Al Dawsari's contributions. It appeared to be the most bizarre six minutes of the game. After scoring two goals, Saudi Arabia had the motivation and confidence to continue.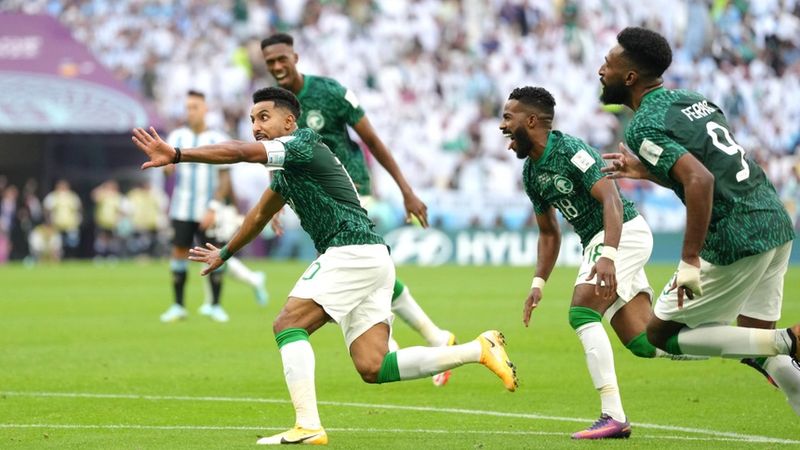 In contrast, Argentina gradually appeared confused. Argentina fired 15 shots, six of which were on target, compared to the opponent's three shots, two of which were accurate. However, Argentina received a final defeat with a score of 1-2.
The Copa America champion lost in the opening match of the 2022 World Cup and broke a 36-match unbeaten streak since 2019. Meanwhile, Saudi Arabia won a historic match against a team ranked higher than 48 places in the FIFA rankings.
This failure is a shock for Argentina, but it is undeniable that Saudi Arabia deserves 3 points. They defend discipline, play focused, and organize a sharp counterattack. Not being underestimated before the tournament, Saudi Arabia knocked Argentina down to create the biggest earthquake since the beginning of the 2022 World Cup.
Saudi Arabia's Adventure
Argentina's attack is very strong with the trio of Messi, Lisandro Martinez, and Angel Di Maria, who have speed, technique, and superior ability. When Argentina opens a goal line, people may think that they will score a goal.
But Argentina's superior skill could not overcome Saudi Arabia's tactics.
In the 22nd minute, Messi escaped after a long pass from his teammates and made the score 2-0. However, the line referee raised the flag and flagged the 35-year-old superstar for offside.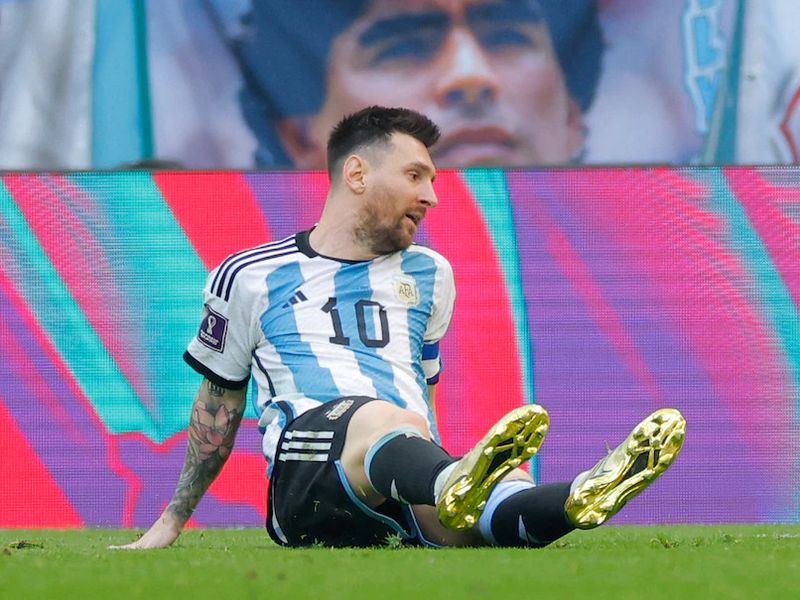 That's how Saudi Arabia's four-man defense works. Coach Herve Renard let his students risk rising to trap offside under pressure from the "Albiceleste" attack. This way of playing is always risky and is considered a double-edged sword. With just a small error, Saudi Arabia may have to receive many concessions.
When FIFA's semi-automatic offside detection technology (SAOT) was in action, Saudi Arabia's adventure was fruitful. Argentina put the ball in the net four times, but only one was deemed valid. Argentina's only goal came from Messi's 11-meter shot.
Argentina was caught 10 times offside against Saudi Arabia, according to the statistics. This is the record of a World Cup match since VAR was put into use in 2018. Saudi Arabia succeeds in limiting the goals conceded in the first half and demonstrating their power in the match's remaining time.
In the second half of the match, Saudi Arabia started pressing. Instead of just focusing on defense like in the first half, midfielder Abdulelah Almalki actively advanced. Saudi Arabia played more proactively, not giving Argentina much space. They made the Argentinian defense awkward, and mistakes appeared.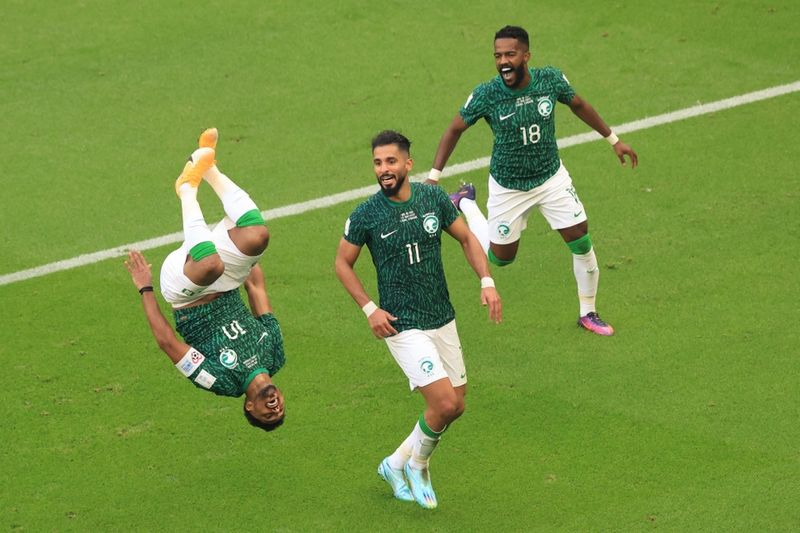 Coach Renard had a wise plan and executed it perfectly. Playing against one of the brightest candidates for the championship, Saudi Arabia was not afraid. From the beginning, they were consistent with their disciplined play, not faltering or losing focus despite being in the lead.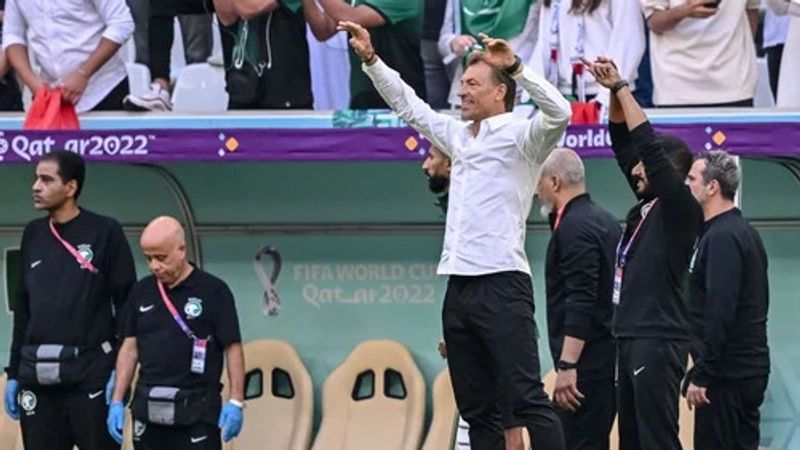 Saudi Arabia's victory is well deserved. It did not come from luck; it is the reward for the efforts of Asian representatives.
For Argentina, this loss probably affects them more in terms of the spirit of the game. But what Lionel Messi and his teammates show still shows the level and ability of this team. They are not a comprehensive team, but they are certainly not a team which any opponent can be subjective, even after losing to Saudi Arabia.