Transfer news: The gunners show an interests in the World Cup Champion
Alexis Mac Allister of Brighton has "expressed interest" from Arsenal after the Seagulls star shone for Argentina at the 2022 World Cup in Qatar.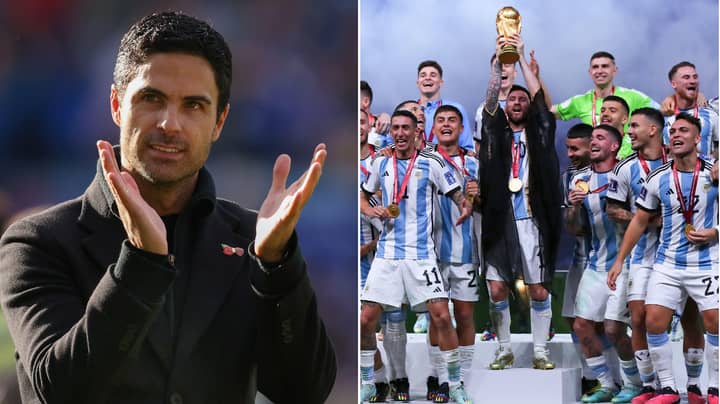 Alexis Mac Allister, the World Cup-winning midfielder for Brighton, has drawn interest from a number of clubs in recent months, most notably Arsenal, who were urged to recruit the Argentina star by former Arsenal player Emmanuel Petit. The 23-year-old Mac Allister traveled to Qatar as a squad member but emerged as one of Argentina's top players. The Seagulls star, who scored his first goal for his country against Poland, led La Albiceste as they defeated France in the greatest World Cup final in modern history on Sunday.
At the Lusail Stadium, Lionel Messi and Kylian Mbappe stole the show by scoring a brace and a hat-trick, respectively. However, Mac Allister stood out in midfield. He received a lot of praise for his outstanding performance and even managed to have a hand in Argentina's elegant second goal by setting up Angel Di Maria.
Before the Premier League was stopped last month, Mac Allister was garnering interest from Tottenham and has already made a mark for Brighton this season. Following the World Cup, Brighton is preparing for renewed interest in Mac Allister, and according to AS, he is also being pursued by Atletico Madrid and Arsenal in addition to Brighton. Only a few months after Petit first suggested Mac Allister to Edu, Arsenal had expressed interest in him. The former center of the Gunners' midfield made over a hundred games during his time in north London, as Mac Allister noted shortly after the summer transfer market ended.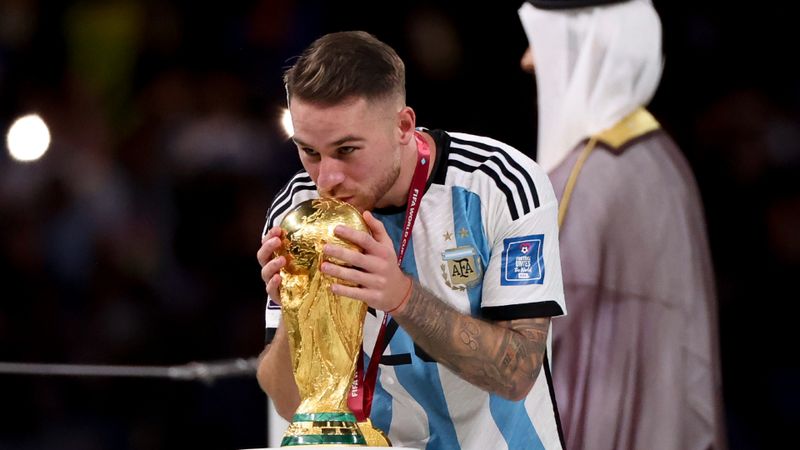 Alexis Mac Allister
Petit said to Lord Ping back in September: "Not signing [ Liverpool loanee] Arthur Melo isn't a big miss for Arsenal. But I know they were looking for that link between the midfield and striker. If I were Edu, I'd make an offer for Alexis Mac Allister from Brighton – I really like him."
In 2019, Mac Allister only cost Brighton £7 million, and he just signed new contracts that would keep him on the south coast until 2025. That is not anticipated to stop his potential suitors, who could try to wrest the playmaker from him next summer. Even though the Seagulls' Mac Allister has been compared to Messi by the new Brighton CEO Roberto De Zerbi, Brighton CEO Paul Barber has reiterated that the Seagulls have no desire to sell the player.
Barber said: "Of course, we're very aware that when any of our players, when any of our staff, do well, they're going to attract interest from bigger clubs, wealthier clubs. We're very conscious of that. But we want to keep Alexis here as long as we can. He's a very important part of the team and we're looking forward to having him back in the not-too-distant future."