Uruguay vs South Korea: Previews, team news – November 24 – WC2022
Winning twice at the Education City Stadium on Thursday, Uruguay will play South Korea in the opening match of their 2022 World Cup campaign. Since Diego Alonso replaced Oscar Tabarez at the conclusion of the previous year, La Celeste have been performing quite well. Uruguay vs South Korea form:
Uruguay form:
Despite the success they are having on the field, Uruguay's preparation has been in turmoil since Tabarez was fired as manager after being in the position for 15 years. Despite the fact that Alonso has radically changed a team that was on the brink of collapse after some appalling performances in South American qualification, he is still unsure of his ideal starting XI or best system. After four straight losses, including a humiliating 4-1 loss in Brazil and a 3-0 loss away in the extremely challenging altitude of Bolivia, Tabarez was fired as manager with his qualification in severe question.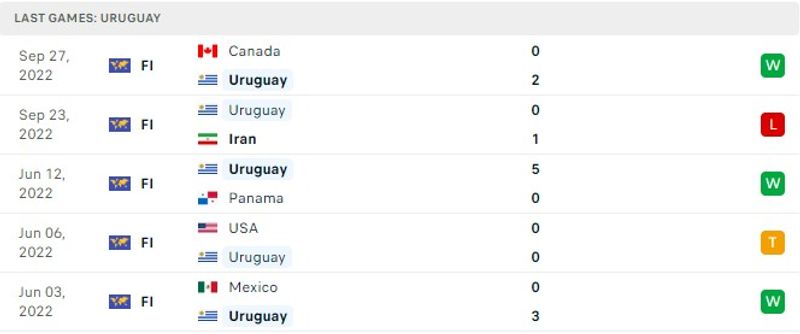 Luis Suarez continued to be the driving force behind everything positive for the national team, but with four qualifiers left after the new year, Alonso took over and won all four, with strong away victories over Chile and Paraguay serving as the highlights. He is still unsure of the optimal formation for his team, though, since both the 4-3-2-1 and the 4-4-2 have seen extensive play but have not yet been tested against formidable opponents. The finer points won't matter, though, as long as they continue to play this well both offensively and defensively, since they have only given up two goals in his nine games in charge. It will be crucial to make the most of Uruguay's diverse collection of offensive possibilities. Suarez, Darwin Nunez, Edinson Cavani, and Maxi Gomez have all scored goals this year, with Uruguay averaging two goals per game.
South Korea form:
In contrast, South Korea enters the competition with a management under fire and a team that underperformed in the lead-up to Qatar. In addition, the team experienced the worst-case scenario on the eve of the competition when Son Heung-min shattered his eye socket while playing in the Champions League and needed surgery. He has said he will go to all lengths to play since, without him, South Korea won't be as strong mentally or tactically. After such a disrupted tournament preparation, there is also a danger that he won't be at full strength if manager Paulo Bento decides to risk him right away.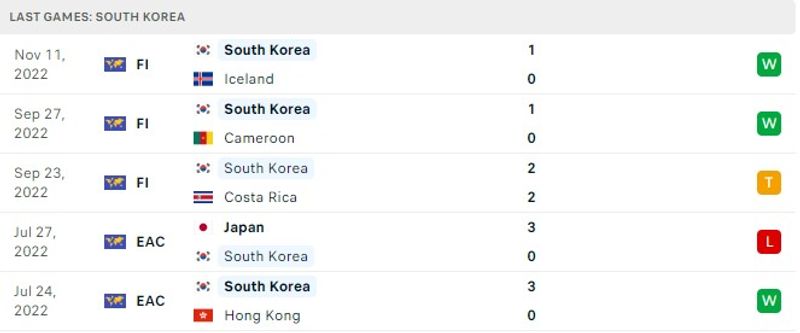 It will be more difficult for their dependable defense to perform now that their offensive star is questionable, but after allowing just three goals in their 10 AFC final stage qualifiers, they have already shown they can be counted on. Despite their well-known victory against Germany in Russia, they were bitterly upset by their group-stage elimination losses to Mexico and Sweden. Once more, they are in a very contested group where they will need to pull at least one surprise to advance.
Uruguay vs South Korea head to head: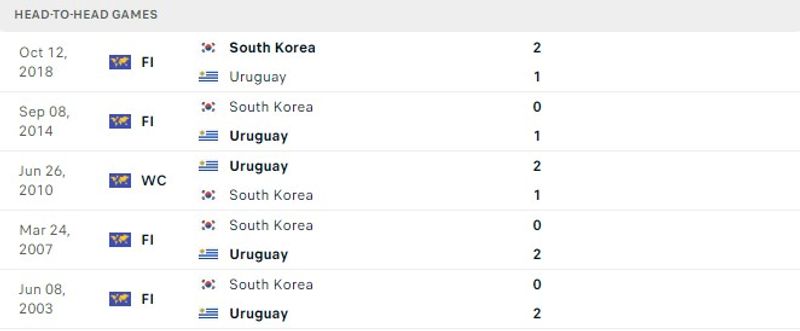 Team news
Diego Godin may replace Ronald Araujo alongside his former teammate Jose Maria Gimenez in this Uruguayan group opener as the Barcelona defender has been fast-tracked back into training following a thigh operation. Management Alonso must make a choice in goal since Sergio Rochet, who has played for many international matches under the new manager, just replaced Fernando Muslera, a starter for more than 13 years. Nunez will only start out wide due to Suarez's undroppable size up front, therefore the formation he opts for will have a significant impact on the team selection. Facundo Pellistri and Giorgian de Arrascaeta, though, are more inclined to start in the manager's favor. Cavani is anticipated to be a substitute because Facundo Pellistri and Giorgian de Arrascaeta are preferred by the manager to start in attack alongside Suarez. Cavani is anticipated to be a replacement since Facundo Pellistri and Giorgian de Arrascaeta are preferred by the manager to start in attack with Suarez.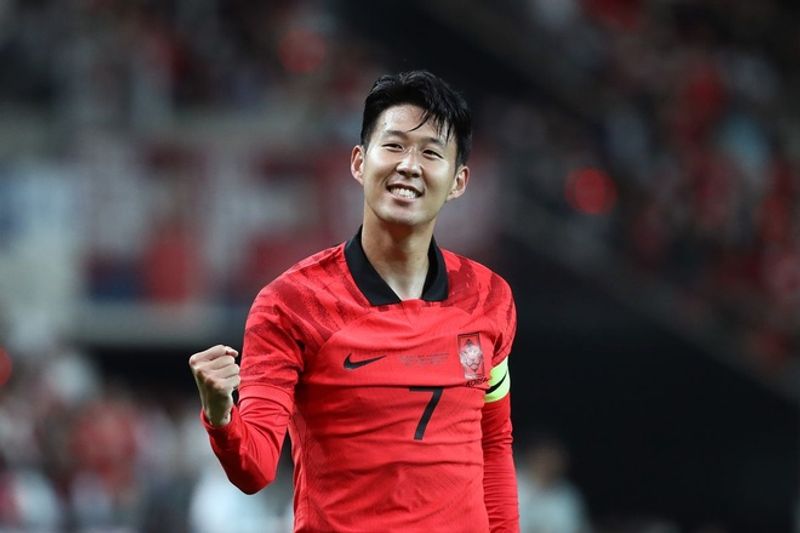 Son's chance to be in South Korea's lineup is in doubt.
Although there are still questions over Son's level of fitness and preparation, he has stated that he will gladly "take a risk" in order to play whenever he is required at this World Cup. Son is really necessary for this South Korea team. While excelling for Fenerbahce, Kim Min-jae played every qualifier and contributed significantly to their stellar defensive record. He is currently doing the same at the highest level with a Napoli team that is sweeping the Serie A and Champions League. Bento's method of play is still criticized, though, as Korea are frequently deemed to be too conservative, which is attributed to the manager's choice to not include many imaginative players in his squad. With Real Mallorca this season, Lee Kang-in is one of those players who has demonstrated his ability to be creative, but Bento underutilizes him, much to the chagrin of the supporters.
Probable lineups:
Uruguay: Rochet; Varela, Godin, Gimenez, Olivera; Bentancur, Vecino, Valverde; De Arrascaeta, L Suarez, Nunez
South Korea: Kim Seung-gyu; Kim Moon-hwan, Kim Young-gwon, Kim Min-jae, Kim Jin-su; Jung Woo-Young, Hwang In-beom, Lee Jae-sung; Hwang Hee-chan, Son Heung-min, Hwang Ui-jo