World Cup 2022 group A: Hosts Qatar, Netherlands, Senegal, and Ecuador's fixtures, times and dates
As the hosts of the upcoming FIFA World Cup, Qatar will have the first time competing at the biggest football tournament in the world. Despite being one of the eight top-seeded teams, they were drawn into a difficult group that included the Netherlands, Senegal, and Ecuador. Betimate will provide you with some must-know information about Group A of the 2022 World Cup. What is the formate of the group stage?
Each nation will face the other three teams in a round-robin format as the four teams chosen for the group. The points from those three group-stage games are used to determine the group standings: three points for a victory, one point for a draw, and no points for a defeat. According to total points, the top two teams from each group proceed to the single-game knockouts. Goal differential comes first as a tiebreaker when teams are deadlocked on points, then goals scored. Another set of tiebreakers are used if teams are deadlocked in those areas as well.
That is the Schedule for Group A games in the World Cup:
| | | |
| --- | --- | --- |
| Date | Match | Stadium |
| Sun, Nov. 20 | Qatar vs. Ecuador | Al Bayt Stadium |
| Mon, Nov. 21 | Senegal vs. Netherlands | Al Thumama Stadium |
| Fri, Nov. 25 | Qatar vs. Senega | Al Thumama Stadium |
| Fri, Nov. 25 | Netherlands vs. Ecuador | Khalifa Int'l Stadium |
| Tues, Nov. 29 | Netherlands vs. Qatar | Al Bayt Stadium |
| Tues, Nov. 29 | Ecuador vs. Senegal | Khalifa Int'l Stadium |
Who will compete in group A?
Qatar
Qatar is determined to put on a show for football fans all over the world as the host nation of the 2022 World Cup, and that includes on the field.
Since winning the right to host the competition in December 2010, the small Gulf country with a population of under three million has made major investments in its national team program. The money spent since then on infrastructure, coaching, and player development has paid off with a top-50 FIFA World Ranking, up from 112th. Additionally, it led to their first Asian Cup victory of the year.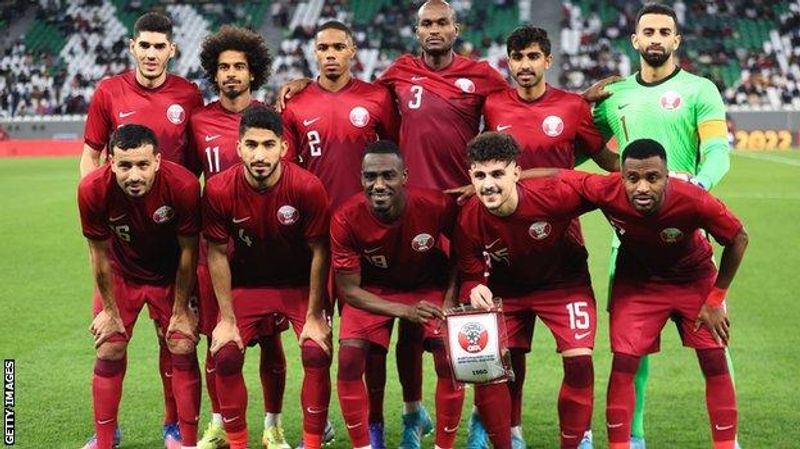 Qatar
Current FIFA world ranking: 49
World Cup titles: 0
World Cup appearances: 0
How they qualified: As hosts
Coach: Felix Sanchez
Key players: Abdelkarim Hassan, Almoez Ali, Hassan Al-Haydos
Netherlands
Louis van Gaal will be trying to use all of his experience to lead the Dutch to the World Cup's latter rounds in their first appearance in eight years during his third spell as manager of the Netherlands. They finished third in 2014 and missed Russia the last time around, but their fortunes have improved since then thanks in large part to a new crop of talent that includes players like Matthijs de Ligt of Bayern Munich and Frenkie de Jong of Barcelona.
Virgil van Dijk, a star defender for Liverpool who will be vying for the title of best defender in the world, led the Dutch team to victory in a qualification group that included Turkey and Norway.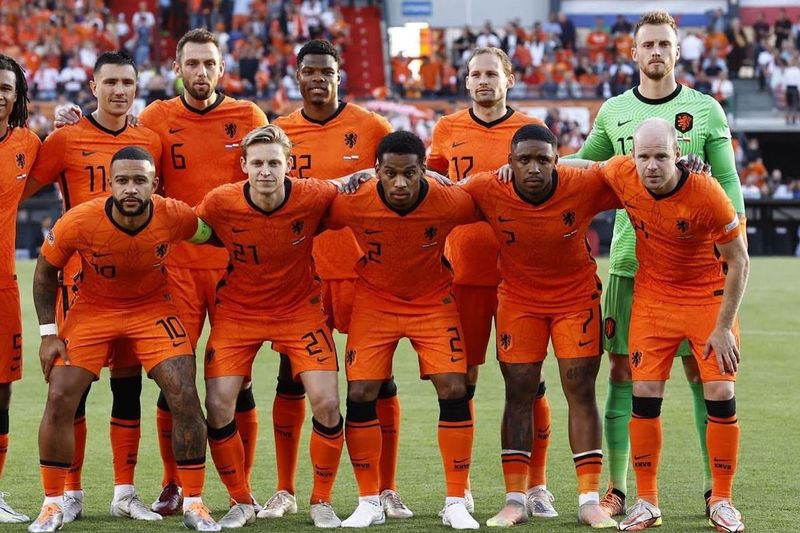 Netherlands
Current FIFA world ranking: 8
World Cup titles: 0
World Cup appearances: 10
How they qualified: Qualified automatically from UEFA (Won Group G)
Coach: Louis van Gaal
Key players: Virgil van Dijk, Memphis Depay, Frenkie de Jong
Senegal
Senegal earned their spot in Qatar 2022 the hard way, via a penalty shootout, but they'll aim to keep up their recent strong run, which has already earned them the title of African champions. Aliou Cisse's team defeated Egypt once to win their first AFCON championship in February, and they did it again to secure a place in Qatar in the African World Cup qualifier. However, that match was contentious because Egyptian fans in the stadium pointed laser pointers at the players during the penalty shootout to frighten them.
There is little doubt that the Senegalese hopes would largely depend with the latter player, currently at Bayern Munich, as their key attacking threat. That game turned out to be yet another duel between two former Liverpool teammates, Mohamed Salah and Sadio Mane. However, they also have access to a number of other elite athletes, like Chelsea goalkeeper Edouard Mendy. It's interesting to note that Senegal has the highest World Cup winning percentage of any African team competing.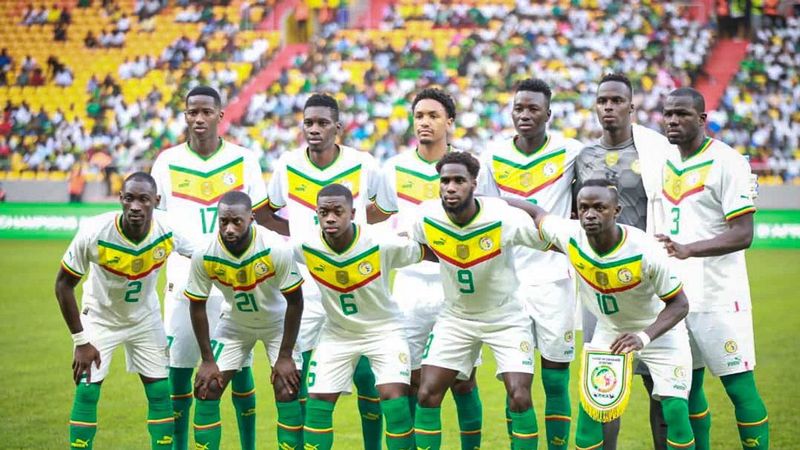 Senegal
Current FIFA world ranking: 18
World Cup titles: 0
World Cup appearances: 2
How they qualified: Beat Egypt in CAF playoff
Coach: Aliou Cisse
Key players: Sadio Mane, Edouard Mendy, Kalidou Koulibaly
Ecuador
Ecuador lost 3-0 to eventual champion Argentina in the quarterfinals of the most recent big competition, the Copa America. Gustavo Alfaro's team will need to be much more resilient if they want to avoid losing early at the World Cup.
Enner Valencia, a seasoned forward and his nation's all-time leading scorer, will play a huge role in Ecuador's return to the biggest stage in the world after missing the 2018 competition. Pervis Estupinan, a defender for Brighton, is another great player, but the team as a whole isn't the strongest and might find it difficult to compete with some of their more accomplished group competitors.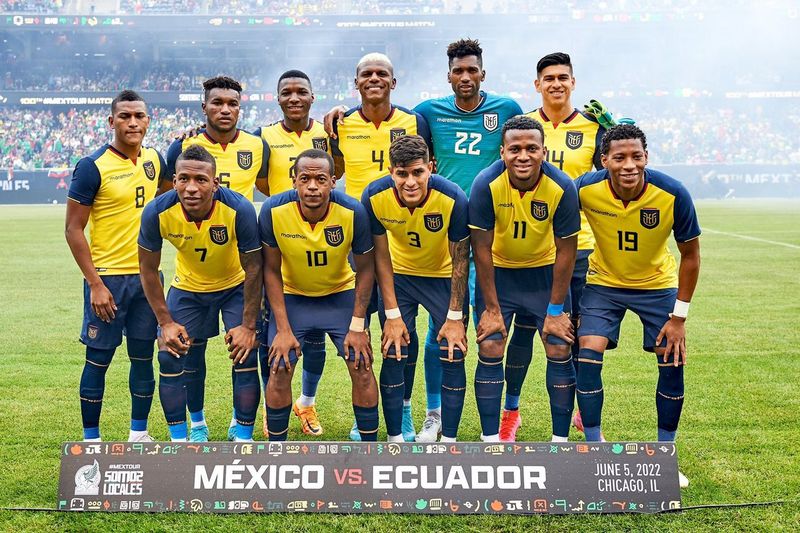 Ecuador
Current FIFA world ranking: 44
World Cup titles: 0
World Cup appearances: 3
How they qualified: Qualified automatically from CONMEBOL (4th place)
Coach: Gustavo Alfaro
Key players: Enner Valencia, Moises Caicedo, Pervis Estupinan