Bayer Leverkusen vs Ferencvaros marcador final, resultado (UEFA Europa League): clase representativa alemana
Bayer Leverkusen vs Ferencvaros marcador final, resultado (UEFA Europa League): En los octavos de final de la UEFA Europa League, el Bayer Leverkusen infligió una derrota por 2-0 en el partido de ida al campeón húngaro, poniendo fin a la racha de 11 partidos sin perder del Ferencváros. todas las competiciones (UEL).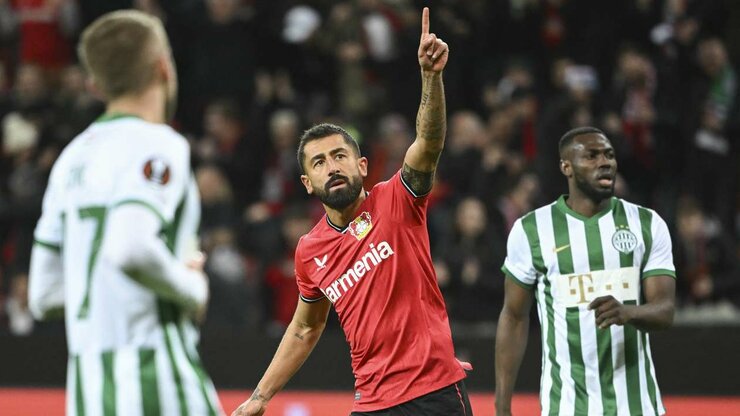 Resumen Bayer Leverkusen vs Ferencvaros
Bayer Leverkusen aseguró una victoria por 2-0 sobre Ferencvaros en su partido de ida de los octavos de final de la UEFA Europa League en el BayArena con goles de Kerem Demirbay y Edmond Tapsoba. A pesar de tener que remontar un déficit en el partido de ida en la ronda de play-off para vencer al Mónaco en los penaltis, el Leverkusen fue el que tomó la delantera temprano contra el Ferencvaros cuando Demirbay anotó después de que el tiro inicial de Piero Hincapie fuera bloqueado tras un error del portero Denes Dibusz. . Ferencvaros tuvo la oportunidad de empatar cuando Kristoffer Zachariassen golpeó el travesaño, pero Leverkusen mantuvo su ventaja de 1-0 antes del medio tiempo.
En la segunda mitad, Leverkusen defendió bien para mantener a raya a Ferencvaros, y el esfuerzo de larga distancia de Eldar Civic no logró dar en el blanco. Moussa Diaby tuvo la oportunidad de duplicar la ventaja del Leverkusen, pero falló su disparo desde un ángulo cerrado tras un inteligente pase de Florian Wirtz. El partido estuvo en gran parte desprovisto de ocasiones claras hasta que Tapsoba anotó de un rebote en el larguero de un lanzamiento de falta lanzado por el suplente Adam Hlozek, lo que le dio al Leverkusen una cómoda ventaja en la eliminatoria.
Resumen Bayer Leverkusen vs Ferencvaros
Resumen Bayer Leverkusen vs Ferencvaros
Lo último que Ferencváros hubiera querido hacer era quedarse atrás temprano después de perder seis de sus siete partidos anteriores como visitante en la UEL antes de esta noche. Pero los húngaros corrieron ese destino y fueron maestros de su propia destrucción en el proceso. Florian Wirtz se aprovechó de una mala jugada al intercambiar pases con Kerem Demirbay antes de que el último de los dos pusiera decisivamente al Leverkusen por delante.
Sin embargo, Ferencváros no perdió impulso después de ese gol, y pueden considerarse desafortunados por no haber respondido de inmediato cuando Kristoffer Zachariassen estrelló un excelente pase de Bálint Vécsei contra el travesaño. Al borde del descanso, los visitantes casi se quedaron arrepentidos de la oportunidad perdida, pero Demirbay, que ya había marcado una vez, no pudo apuntar su disparo desde el borde del área a puerta.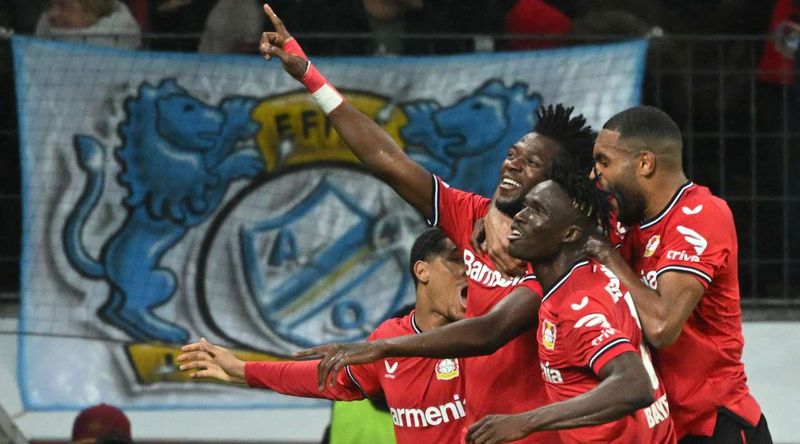 Tapsoba marcó en el minuto 86
La presión estaba sobre Ferencváros para que saliera después del descanso y de alguna manera ejerciera presión sobre los anfitriones, pero lucharon para producir muchas oportunidades que fueron claras. En realidad, Die Werkself estuvo más cerca de marcar el segundo gol del partido, pero Wirtz, quien tuvo un papel clave en el primer gol del partido, disparó un intento desviado de la red cuando realmente podría haberlo hecho mejor.
El BayArena estaba tenso mientras el equipo de Xabi Alonso se acercaba a asegurar una ventaja en el partido de ida, luego de una estadía de tres partidos sin ganar en casa en Europa. A pesar de su desventaja, Ferencváros mostró poca prisa por encontrar algo que traer de regreso a Hungría, y Edmond Tapsoba finalmente los castigó por su falta de intención. Mientras conducía a casa el rebote de un despiadado tiro libre de Adam Hloek para complicar un comienzo desastroso en la primera incursión del Ferencváros después de la fase de grupos en una competición europea, el defensa del Leverkusen sentenció el partido, y posiblemente incluso la eliminatoria.
Resultado final Bayer Leverkusen vs Ferencvaros
| | | | |
| --- | --- | --- | --- |
| | 1h | 2H | Final |
| bayer leverkusen | 1 | 1 | 2 |
| Ferencváros | 0 | 0 | 0 |
Objetivos
Bayer Leverkusen : 1-0 Demirbay (9'), 2-0 Tapsoba (86')
Bayer Leverkusen vs Ferencvaros alineaciones confirmadas
Leverkusen: Hradecky (c) - Tapsoba, Tah, Kossounou - Frimpong, Amiri, Demirbay, Hincapie - Wirtz (Schick 89') - Diaby (Hlozek 71'), Azmoun (Adli 60')
Ferencvaros : Dibusz (c) - Botka (Wingo 87'), Knoester, Abena, Civic - Esiti, Vecsei - Traore (Frederiksen 87'), Zachariassen, Marquinhos (Gojak 78') - R. Mmaee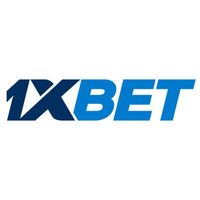 100% bonus on the 1st deposit up to 100$
Looking for a great way to kickstart your online betting experience? Look no further than 1xBet, where you can enjoy a fantastic 100% bonus on your first deposit of up to $100! With this amazing promotion, you'll have double the funds to play with when you sign up and make your first deposit.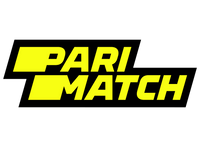 WE DOUBLE YOUR FIRST DEPOSIT - TOP UP $100, GET $200!
Take advantage of our Parimatch promo and double your first deposit! Simply top up your account with $100, and we'll give you an extra $100, for a total of $200 to play with. Don't miss out on this fantastic offer!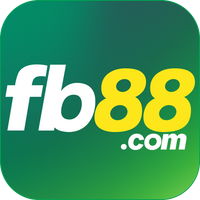 Enjoy 100% Bonus upto 100$
Looking for a great way to boost your online gaming experience? Look no further than FB88! For a limited time, we're offering an incredible promotion that's sure to put a smile on your face. When you sign up and make your first deposit, you'll receive a 100% bonus of up to $100!