Sporting vs Arsenal Resumen de fútbol: intenso ida y vuelta, afortunado gol en propia puerta (Europa League)
(Video de Europa League Highights) En el partido de ida de los octavos de final de la Europa League, Sporting y Arsenal jugaron un partido increíblemente emocionante que vio el marcador ir y venir, especialmente en la segunda mitad. El Sporting tuvo que hacer un cambio temprano cuando el centrocampista defensivo Manuel Ugarte recibió tres tarjetas amarillas y fue expulsado. El entrenador Almorim incorporó a Hidemasa Morita, una estrella japonesa, para reemplazarlo en el centro del campo junto a Pedro Goncalves. Francisco Trincao y el ex niño prodigio del Tottenham, Marcus Edwards, jugaron en las bandas para apoyar al delantero Paulinho. Por otro lado, Mikel Arteta del Arsenal hizo seis cambios con respecto al equipo que venció al Bournemouth, con Reiss Nelson en la delantera y el nuevo fichaje Jakub Kiwior jugando junto a Saliba en la defensa central.
El Sporting estuvo cerca de tomar la delantera a los seis minutos con un inteligente fuera de juego de Goncalves en la banda izquierda. Tras superar a Jorginho y Saliba, pegó en el poste con su disparo. El Sporting defendió muy bien, frustrando al Arsenal a pesar de que el conjunto londinense tenía la mayor parte de la posesión. Sin embargo, en el minuto 22, el Arsenal anotó de un tiro de esquina sacado por Vieira. Saliba cabeceó el balón hacia abajo y dentro de la red para poner el 1-0.
Después de que Adan hiciera una gran atajada para impedir el tiro de larga distancia de Zinchenko en el minuto 27, el Sporting comenzó a presionar alto en el campo y empujar a sus defensas centrales hacia adelante para unirse al ataque. Marcaron el gol del empate en el minuto 34 de un saque de esquina. Inácio aprovechó el mal marcaje de Martinelli y cabeceó el balón a la red para poner el 1-1.
El final de la primera mitad estuvo lleno de tensión, con Turner deteniendo el zurdazo de Edwards y Adan atrapando el cabezazo de Xhaka en la línea de gol. En el tiempo de descuento, Turner casi le regala un gol al Sporting con un mal pase directo a Paulinho, pero afortunadamente para él, corrigió su error antes de que cualquier otro jugador del Sporting pudiera reaccionar.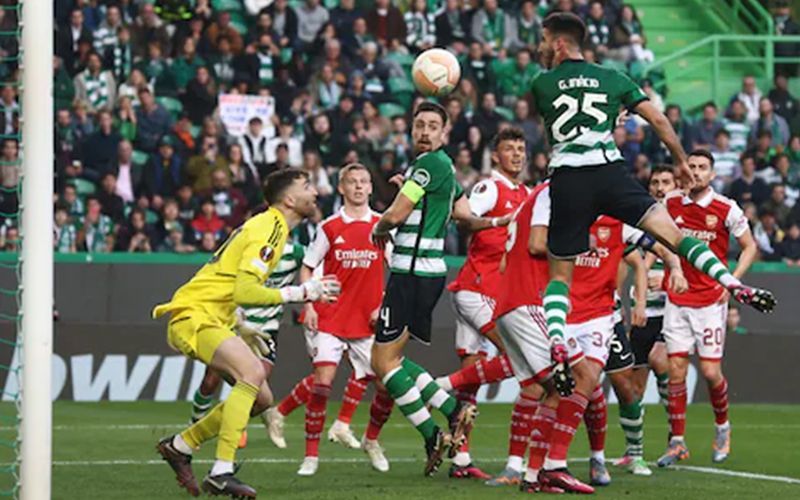 La segunda mitad fue igual de emocionante, con el Arsenal presionando por un gol, pero Adán hizo una gran parada para negar el uno contra uno de Martinelli. En el minuto 55, el Sporting atacó por la banda derecha y Edwards pasó un delicado pase en profundidad a Goncalves, cuyo tiro fue detenido por Turner, pero Paulinho estaba allí para aprovechar el rebote y darle la ventaja al Sporting.
Apenas cuatro minutos después, Martinelli estuvo a punto de marcar un fantástico gol en solitario, pero St Juste hizo una entrada crucial para evitar que empatara después de haber vencido tanto a los defensas del Sporting como a Adán. Sin embargo, dos minutos después de eso, Paulinho desaprovechó una oportunidad de oro para cerrar el partido cuando disparó desviado después de pasar a puerta.
Un minuto después, el Sporting encajó un gol muy desafortunado. El disparo de larga distancia de Xhaka salió desviado, pero se desvió de Morita y pasó a Adan, quien no pudo detenerlo. Dos minutos después, Vieira casi le da la ventaja al Arsenal con un cabezazo tras un centro de Tomiyasu, pero Adán hizo una parada fantástica para mantener el marcador nivelado.
Tras esa ocasión, ambos equipos hicieron sustituciones y no hubo más ocasiones claras para ninguno de los dos equipos. El partido terminó en un empate 2-2, y los dos equipos se enfrentarán en el partido de vuelta en Londres el 16 de marzo para determinar quién avanzará a los cuartos de final de la Europa League.
Resultado del partido : Sporting 2-2 Arsenal (Medio tiempo: 1-1)
Goleadores :
Sporting: Inácio 34', Paulinho 55'

Arsenal: Saliba 22', Morita 63' (gol en propia puerta)
Alineaciones iniciales :
Sporting: Adán, St Juste, Coates, Inacio, Esgaio, Gonclaves, Morita, Reis, Edwards, Paulinho, Trincao.
Arsenal: Turner, White, Saliba, Kiwior, Zinchenko, Xhaka, Jorginho, Saka, Vieira, Nelson, Martinelli.
Estadísticas del partido :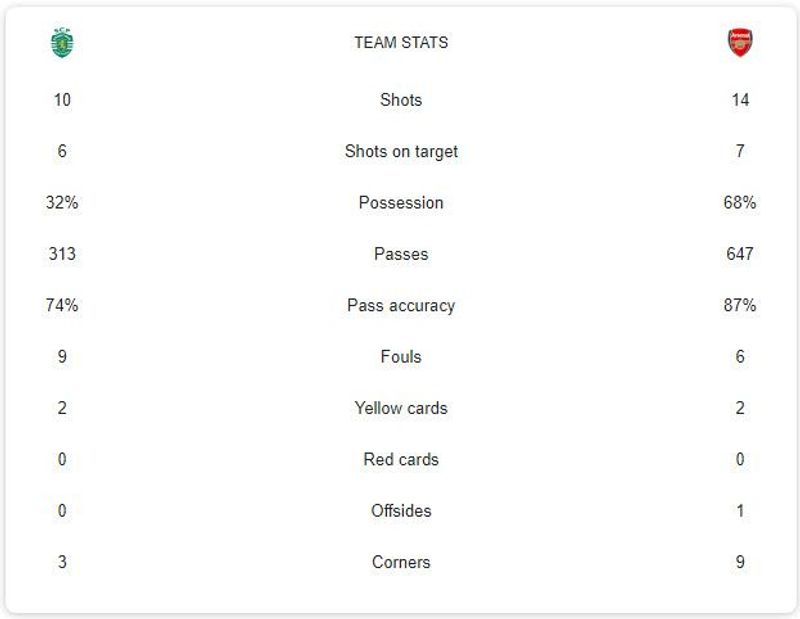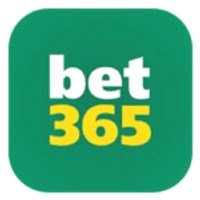 Soccer Accumulator Bonus!
Up to 70% bonus for accumulators on selected leagues at bet365. Applies to pre-match accumulators of 3+ selections on the standard Full Time Result, Both Teams to Score or Result/Both Teams To Score markets only. Bonus percentage is dependent on number of selections. Bonus capped at £100k and applied to returns.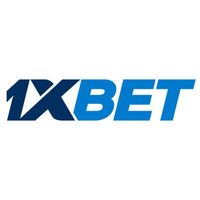 100% bonus on the 1st deposit up to 100$
Looking for a great way to kickstart your online betting experience? Look no further than 1xBet, where you can enjoy a fantastic 100% bonus on your first deposit of up to $100! With this amazing promotion, you'll have double the funds to play with when you sign up and make your first deposit.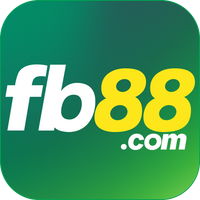 Enjoy 100% Bonus upto 100$
Looking for a great way to boost your online gaming experience? Look no further than FB88! For a limited time, we're offering an incredible promotion that's sure to put a smile on your face. When you sign up and make your first deposit, you'll receive a 100% bonus of up to $100!