Conten aika Spursissa on päättynyt – Kenen pitäisi ottaa hänen paikkansa?
Tottenhamin tuleva manageri: Pochettino, Thomas Tuchel ja muut ehdokkaat tulen alaisen Tottenhamin managerin Antonio Conten seuraajaksi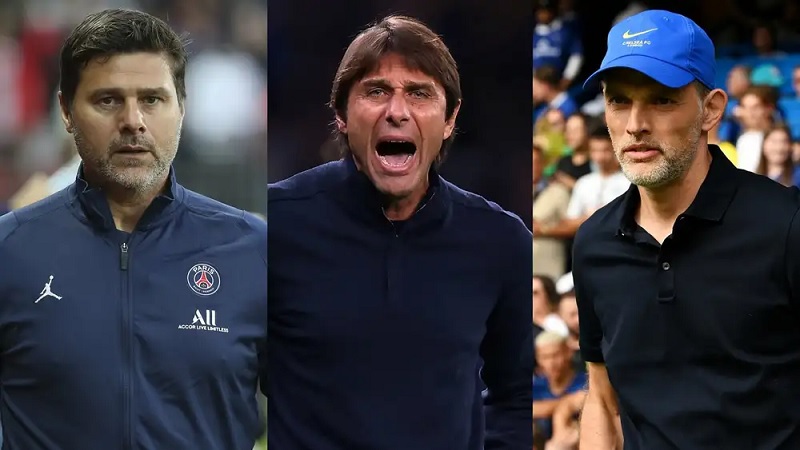 Pohjois-Lontoossa näyttää siltä, ​​että muutos korsussa on välitön muutaman seuraavan kuukauden aikana. Kysymys kuuluukin, kuka olisi sopivin ehdokas? Huolimatta Tottenhamin tappiosta AC Milanille Mestarien liigassa keskiviikkona, oli jo selvää, että Antonio Conten asema seuran managerina ei ollut varma pitkällä aikavälillä.
Conten sopimus Pohjois-Lontoossa päättyy kauden lopussa, ja koska joukkueen mahdollisuudet päästä ensi kauden Mestarien liigaan ovat epävarmat, fanit ovat yhä tyytymättömiä hänen menetelmiinsä. Huolimatta täydellisestä toipumisesta sappirakon poistoleikkauksesta, entinen Interin ja Juventuksen pomo ei onnistunut inspiroimaan paluuta laiturilla Spursin 16 viimeisimmän ottelun toiselle osaottelulle Milania vastaan.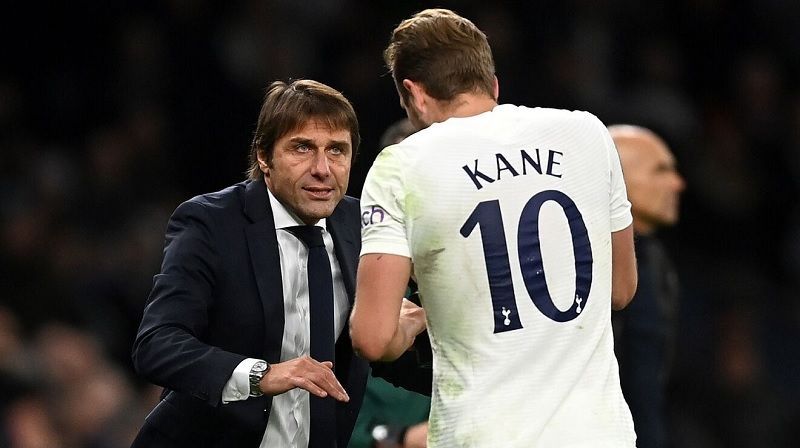 Conten sopimus Pohjois-Lontoossa päättyy kauden lopussa
Seurauksena on, että joukkueen yhteistappio 1-0 on saanut fanit miettimään, kenen puoleen Tottenham voi kääntyä, jos Conten toimikausi päättyy. Onko ketään manageria, joka voi muuttaa seuran tappiokulttuurin, joka näyttää olevan syvästi juurtunut, vaikka sillä on käytössään valtavat resurssit ja maailmanluokan infrastruktuuri? Ehdokkaita on monia, ja GOAL on täällä arvioida heidän pätevyyttään, sillä Tottenham näyttää lähestyvän uutta aikakautta.
Mauricio Pochettino
Listan kärjessä on Mauricio Pochettino, argentiinalainen taktikko ja tällä hetkellä vapaa agentti, joka oli lähinnä Spursin muutosta. Paris Saint-Germain päätti erottaa Pochettinon toisen epäonnistuneen Mestarien liigan kampanjan jälkeen viime kesänä, ja huhutaan hänen sensaatiomaisesta paluustaan ​​Pohjois-Lontooseen.
Viisivuotisen toimikautensa aikana Tottenhamissa 50-vuotias johti joukkueen Liigacupin ja Mestarien liigan finaaleihin ja saavutti yhden Valioliigan kakkossijan ennen kuin hänet vapautettiin tehtävistään marraskuussa 2019.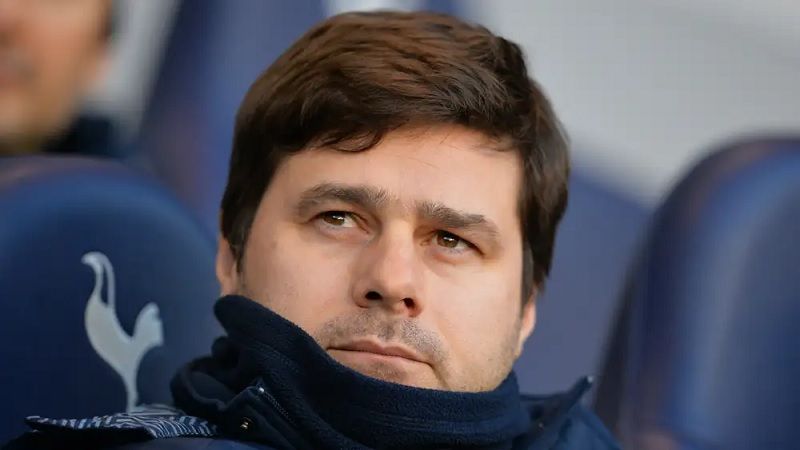 Listan kärjessä on Mauricio Pochettino
Pochettinolla on nyt kokemusta kolmen maailman parhaan pelaajan, mukaan lukien Lionel Messin, Kylian Mbappen ja Neymarin, johtamisesta, mikä saattaa houkutella Spursin puheenjohtajaa Daniel Levyä harkitsemaan toisen mahdollisuuden antamista.
Tottenhamin suorituskyky on heikentynyt Pochettinon lähdön jälkeen, kun Jose Mourinho, Nuno Espirito Santo ja Conte eivät ole pystyneet toimittamaan samaa johdonmukaisuutta, mikä jättää yhä pettyneemmän fanikunnan. Pochettinon kotiinpaluu voi tarjota joukkueelle kaivattua nostoa.
Luis Enrique
Entinen Espanjan maajoukkueen manageri, joka tunnetaan legendaarisesta asemastaan ​​Barcelonassa, hakee nyt työtä. Hänet erotettiin tehtävästään Espanjan ylivoimaisen suorituskyvyn vuoksi vuoden 2022 MM-kisoissa, joissa odottamaton Marokon joukkue putosi puolivälierissä rangaistuspotkukilpailussa. Kuitenkin hänen aiemmat menestyksensä Barcelonassa tekevät hänen manageriprofiilistaan ​​erottuvan.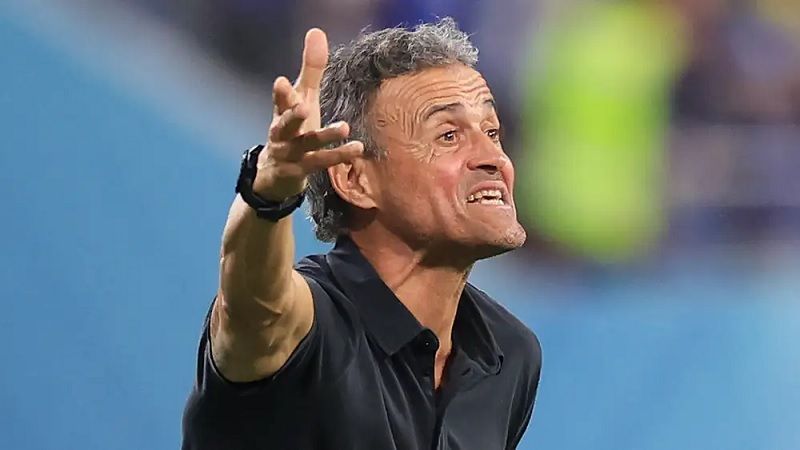 Luis Enrique tunnetaan legendaarisesta asemastaan ​​Barcelonassa
Vuosina 2014–2017 Luis Enrique johti joukkueen kahteen La Ligan mestaruuteen sekä Mestarien liigaan ja voitti kuusi muuta pokaalia. The Athleticin raporttien mukaan hän on tällä hetkellä urheilujohtaja Fabio Paraticin suosituimpien managerikohteiden listan kärjessä, aivan kuten Conte. Vaikka espanjalainen jakaa Conten suvaitsemattomuuden hölynpölyyn, jää nähtäväksi, pystyykö hän toistamaan menestyksensä erittäin kilpailukykyisessä Valioliigassa.
Steve Cooper
Raporttien mukaan Nottingham Forestin päävalmentajaa Steve Cooperia pidetään Conten mahdollisena seuraajana Tottenhamissa. Spursin kokoushuone arvostaa suuresti walesilaista, joka johti Forestin menestyksekkääseen promootiokampanjaan viime kaudella ja on onnistunut pitämään heidät kilpailukykyisinä Valioliigassa suuren kesäremontin jälkeen, vaikka hänen täytyi käsitellä suurta joukkuetta.
Cooper on vakiinnuttanut asemansa pätevänä miespäällikkönä ja voisi mahdollisesti motivoida huonommin menestyviä Spurs-pelaajia. Hän kuitenkin allekirjoitti uuden kolmivuotisen sopimuksen Forestin kanssa lokakuussa, eikä häntä välttämättä ole helppo suostutella lähtemään.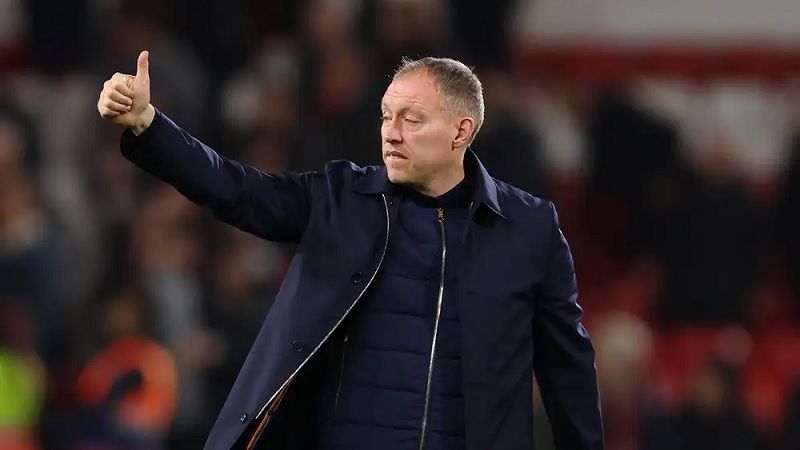 Steve Cooperia pidetään Conten mahdollisena seuraajana Tottenhamissa
Cooperin ja Tottenhamin puheenjohtajan Daniel Levyn välillä voi myös olla mahdollisia ongelmia, koska Cooper on yleensä jäykkä taktisen lähestymistavan ja ideoidensa kanssa. Kaikki erimielisyydet voivat mahdollisesti johtaa uusiin kulissien takana oleviin ongelmiin.
Thomas Tuchel
Raporttien mukaan Thomas Tuchel, joka on ollut työttömänä sen jälkeen, kun Chelsea irtisanoi hänet viime syyskuussa, voisi mahdollisesti palata Lontooseen hoitamaan kilpailijoitaan. Tämä siirto olisi samanlainen kuin Chelsean entinen pomo Antonio Conte, joka kiistanalainen liittyi Tottenhamiin vuonna 2021. Tuchel ei ehkä tunne tarvetta olla uskollinen entiselle seuralleen päästyään irti, vaikka hän on toimittanut Mestarien liigan, UEFA Super Cupin, ja seuran MM-tittelin.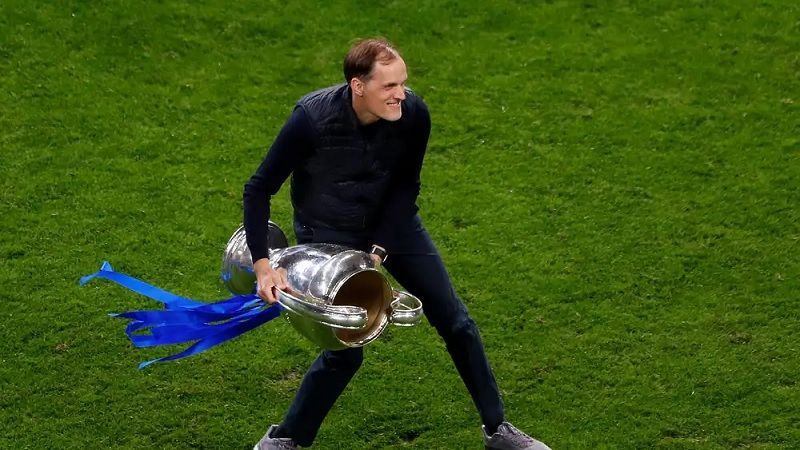 Thomas Tuchel voisi mahdollisesti palata Lontooseen hoitamaan kilpailijoitaan
Ennen virkakauttaan Chelseassa Tuchel menestyi samalla tavalla PSG:ssä, mikä johti heidät ensimmäiseen Mestarien liigan finaaliin ja peräkkäisiin Ligue 1 -mestareihinsa. Hän teki vaikutuksen myös Borussia Dortmundissa manageriuransa alussa. Vaikka Tuchelilla on haluttu sukutaulu, hänellä on kuulemma ollut erimielisyyksiä aikaisempien seurojen kanssa siirtosuunnitelmista ja pelaajasuhteista.
Tästä huolimatta Tuchelin nimittämisestä saatava hyöty voi olla suurempi kuin riskit, ja Spursin olisi viisasta toimia nopeasti, koska PSG saattaa yrittää saada hänet takaisin kesällä.
Oliver Glasner
Eintracht Frankfurtin valmentaja Oliver Glasner ottaa vaikuttavia harppauksia kohti Euroopan huippuvalmentajia. Vuonna 2021 hän muutti The Waldstadioniin kahden menestyksekkään Wolfsburgin vuoden jälkeen ja johti Eintrachtin odottamattomaan voittoon Eurooppa-liigassa ensimmäisellä kaudellaan.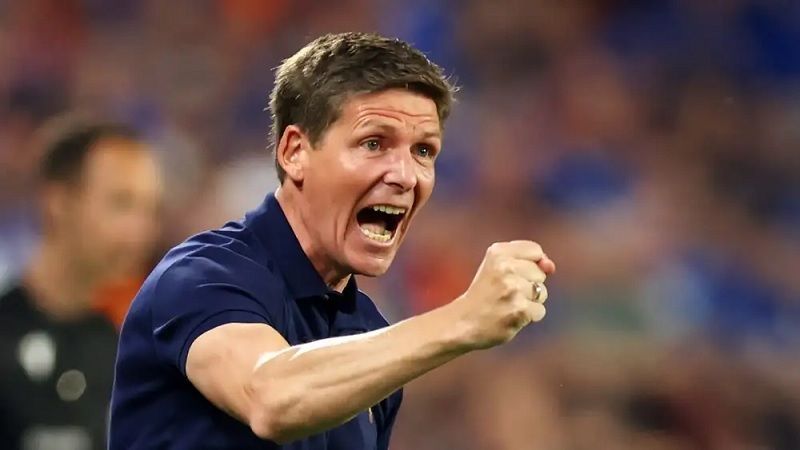 Oliver Glasnerista on tulossa yksi Euroopan parhaista valmentajista
Tällä hetkellä Glasnerin joukkue pyrkii sijoittumaan neljän parhaan joukkoon Bundesliigassa, ja hänen erittäin tehokas puristusjärjestelmänsä on kiinnittänyt Tottenhamin vanhemman henkilöstön huomion. Koska hänen sopimuksensa on määrä päättyä vuonna 2024, Spurs voi pitää 48-vuotiasta houkuttelevana vaihtoehtona, koska heidän ei tarvitsisi maksaa merkittävää korvausmaksua turvatakseen hänen palvelunsa.
Roberto de Zerbi
Kun Graham Potter lähti Brightonista Chelseaan kauden alussa, pelättiin, että kaikki Amex-stadionilla saavutettu edistys menetetään. Seagulls saavutti kuitenkin kaikkien aikojen parhaan Valioliigan yhdeksännen sijansa kaudella 2021-22. Säilyttääkseen tämän standardin he toivat mukaan Roberto De Zerbin, entisen Shakhtar Donetskin managerin.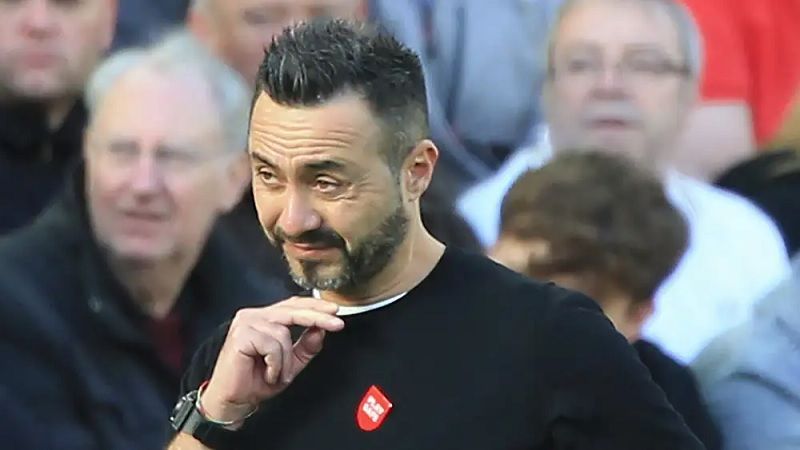 De Zerbin työ etelärannikolla on tehnyt vaikutuksen Tottenhamin toimihenkilöihin
Yllättäen De Zerbi on nostanut Brightonin vieläkin suurempiin korkeuksiin, ja he ovat tällä hetkellä liigataulukossa kahdeksanneksi 23 ottelun jälkeen. He ovat seitsemän pisteen päässä Tottenham Hotspurista, joka on neljännellä, mutta hänellä on kolme peliä käsissä. De Zerbin työ etelärannikolla on tehnyt vaikutuksen Tottenhamin toimihenkilöihin, ja jos hän säilyttää nykyisen muotonsa, on väistämätöntä, että hän siirtyy isompaan seuraan tänä kesänä.
Spursilla saattaa kuitenkin olla joitain varauksia 43-vuotiaan nimittämisen suhteen, koska Nuno epäonnistui surkeasti tehtyään samanlaisen siirron Wolvesista kesällä 2021.
Graham Potter
Listan seuraavaan kohtaan meillä on Potter, joka on oppinut kokemuksesta, että unelmatyö ei välttämättä aina ole niin toivottava kuin miltä näyttää, varsinkin kun hän on tarjonnut erinomaista palvelua pienemmässä seurassa. Tällä hetkellä Potterilla on valtavia paineita, ja luultavasti vain Conte kokee enemmän paineita Valioliigan managerien keskuudessa.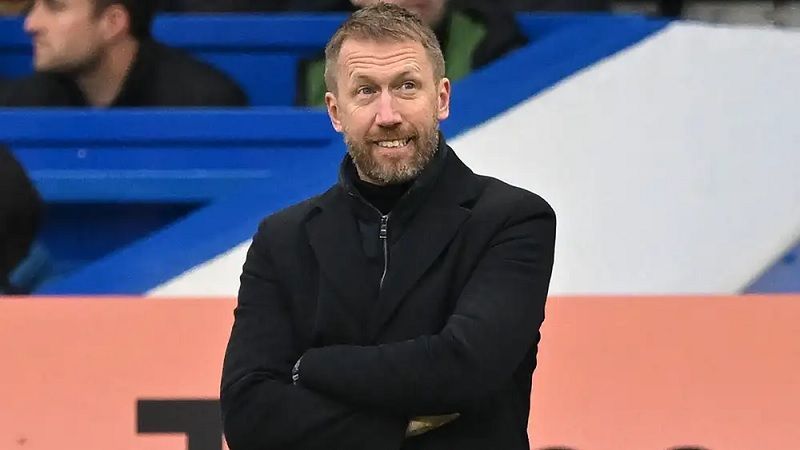 Siirryn seuraavaan luettelon kohtaan, meillä on Potter
Hänen aikansa Chelseassa on tähän mennessä ollut katastrofaalista huolimatta ennennäkemättömästä viiden vuoden sopimuksesta, joka hänelle tarjottiin liittyessään joukkueeseen. Huhut viittaavat siihen, että Todd Boehlyn johtama omistajaryhmä saattaa harkita sopimuksen purkamista, jos hän ei pysty kääntämään joukkueen omaisuutta pian. Jos Chelsea erottaa Potterin, häntä voidaan harkita Spursissa.
Hänen kerrotaan kuitenkin kieltäytyneen seuran tarjouksesta ennen Nunon nimittämistä, ja ottaen huomioon hänen huonon tuloksensa Bluesissa, hän olisi todennäköisesti epäsuosittu valinta kannattajien joukossa.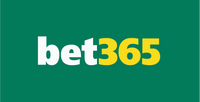 Soccer Accumulator Bonus!
Up to 70% bonus for accumulators on selected leagues at bet365. Applies to pre-match accumulators of 3+ selections on the standard Full Time Result, Both Teams to Score or Result/Both Teams To Score markets only. Bonus percentage is dependent on number of selections. Bonus capped at £100k and applied to returns.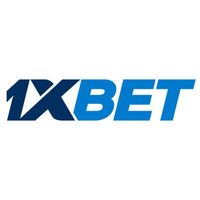 100% bonus on the 1st deposit up to 100$
Looking for a great way to kickstart your online betting experience? Look no further than 1xBet, where you can enjoy a fantastic 100% bonus on your first deposit of up to $100! With this amazing promotion, you'll have double the funds to play with when you sign up and make your first deposit.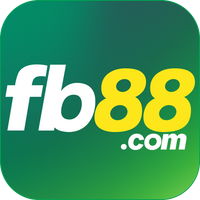 Enjoy 100% Bonus upto 100$
Looking for a great way to boost your online gaming experience? Look no further than FB88! For a limited time, we're offering an incredible promotion that's sure to put a smile on your face. When you sign up and make your first deposit, you'll receive a 100% bonus of up to $100!