Roma vs Sassuolo lopputulos, tulos (Serie A): Neroverdi pakottaa Roma
Roma vs Sassuolo lopputulos, tulos (Serie A): Sassuolo voitti Roma kotona melko leveällä erolla; Paikalliset, vaikka heillä oli yksi pelaaja vähemmän, onnistuivat menemään lähemmäs, mutta eivät juuri onnistuneet tasoittamaan peliä.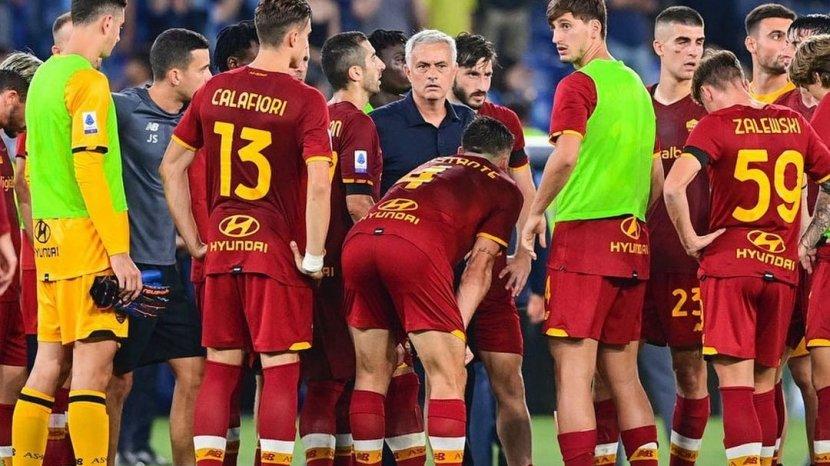 Roma vs Sassuolo kohokohdat
Yhdysvaltain Sassuolo Calcion Neroverdi voitti kolmannen peräkkäisen pelinsä Serie A:ssa (SA) voittaen jännittävällä 4-3 10-miehen AS Romalla Stadio Olimpicossa kolmen ensimmäisen puoliajan maalin ansiosta. Vaikka Roma vastasi vaikuttavasti Nicola Zalewskin maalilla, heidän määränsä väheni 10 mieheen Marash Kumbullan kiusallisen potkun jälkeen Berardia vastaan ​​alueen sisällä, mikä johti Sassuolon laitahyökkääjän muuntamiseen rangaistuspotkusta. Vaihtopelaaja Paulo Dybala teki ylevän kaukomaalin puolittaakseen Rooman alijäämän, mutta Sassuolo otti haltuunsa ja lisäsi johtoaan Pinamontin maalilla, sinetöimällä kolme arvokasta pistettä ja pidentäen SA:n lyömättömän vieraspelinsä viiteen otteluun viimeisestä ottelusta huolimatta. -minuutin lohdutus Wijnaldumista.
Roma vs Sassuolo kohokohdat
Roma vs Sassuolo Yhteenveto
Seurauksena hänen suorasta punaisesta korttistaan ​​joukkueen tappiossa Cremoneselle Serie A:n 24. kierroksella 28. helmikuuta, valmentaja Jose Mourinho sai liigan toimihenkilöiltä kahden ottelun pelikiellon. Hän ei valvonut tätä peliä.
Football Italy väittää, että sen sijaan, että se katsoisi peliä katsomolta, "erikoinen" on joukkuebussissa tai pukuhuoneessa. Hän voi keskustella vapaasti avustajiensa kanssa välttäen median ja fanien "uteliaita katseita" tässä paikassa.
Sassuolo pelasi eilen tehokkaammin Olimpico-kentällä ja johti jopa 2-0-johtoon Armand Laurienten lähimaalien ansiosta. Nämä olivat Roman ensimmäiset kotonaan luovuttamat maalit vuonna 2023. Roma-pelaajan ensimmäinen maali syntyi 25. minuutilla, kun Nicola Zalewski nappasi lentopallon ja iski maahan maalivahti Andrea Consiglin yli.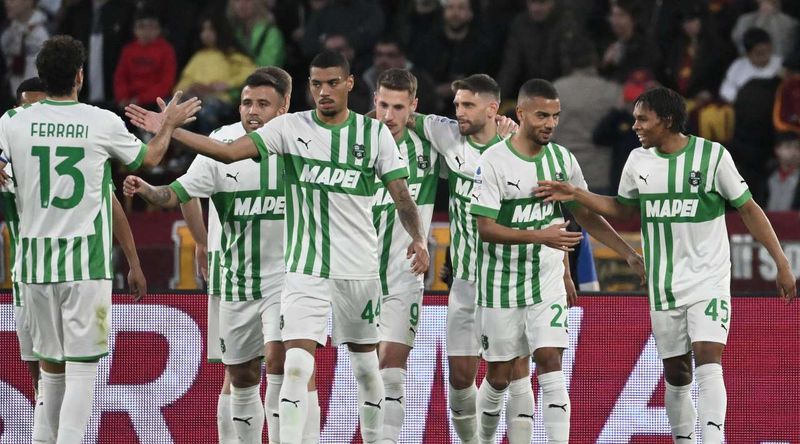 Armand Lauriente (Sassuolo) koputtaa kotiin melkein maaliviivalta, kun onnekas levypallo putosi hänen jalkoihinsa
Rui Patricion saalis Domenico Berardin kumartuneesta laukauksesta ensimmäisen puoliajan viimeisillä virallisilla sekunneilla oli käännekohta. Vastauksena Marash Kumbulla potkaisi kapteeni Sassuoloa. Erotuomari Michael Fabbri antoi viipymättä punaisen kortin Kumbullalle nähtyään videon laitteelta ja langetettuaan vastustajajoukkueelle rangaistuspotkun. Patricio virtasi oikealle, kun Berardi päätyi vasemmalle 11 metrin merkkiin.
Erotuomari Luca Marelli huomautti DAZN:ssä, että Roma joutui suorittamaan rangaistuspotkun, koska Patricion hallussapito palloa ja Kumbulla virhettä Berardia vastaan ​​rangaistusalueella pidettiin molemmat livepallotilanteina. "Patriciolla oli hallussaan pallo, ja erotuomari päätti olla viheltämättä viheltää pelin lopettamiseksi. Potku oli melko selvä, kun VAR käski erotuomaria katsomaan elokuvan", Marelli huomautti.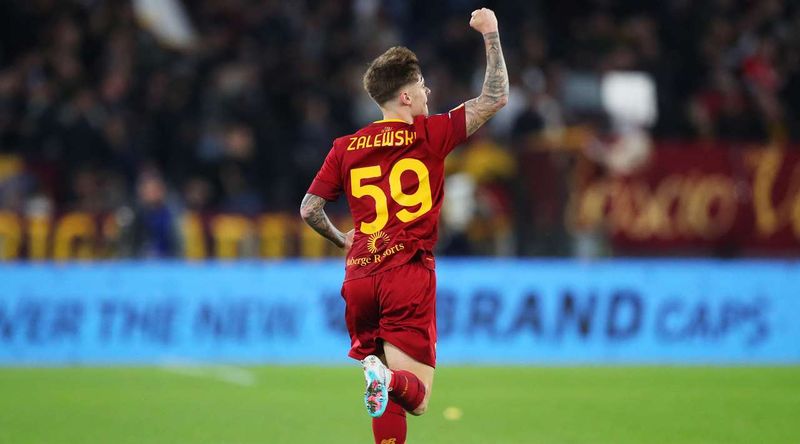 Zalewski teki Romalle ensimmäisen maalin
Dybala katkaisi johdon lukemiin 2-3 toisen puoliajan alussa viiden minuutin pelin jälkeen Stephan El Shaarawyn syötössä yhdellä kosketuksella, joka räjäytti pallon kaukokulmaan. Sen jälkeen, kun erotuomari puhalsi Nemanja Maticin törmäyksessä Frattesin kanssa ja Mady Camara riidassa Rogerion kanssa, Roma oli järkyttynyt hänen tuomioistaan. Roma-analyytikko Giovanni Marra reagoi raivokkaasti pois kentältä ja sai suoran punaisen kortin.
Kukin joukkue teki vielä yhden maalin jäljellä olevina minuutteina, kun Andrea Pinamonti palautti Sassuololle kahden maalin etumatkan ja Georginio Wijnaldum teki 3-4 peliajan kolmannella minuutilla. Tämän tappion ansiosta Roma on nyt viidentenä 47 pisteellä, tasapelissä Milanon kanssa ja kaksi pistettä Lazion jäljessä, kun taas Sassuolo on kolmastoista.
Mourinho tekee paluun ensimmäisen kierroksen ottelun toisessa osaottelussa Real Sociedadia vastaan ​​Espanjassa 16. maaliskuuta, mutta häntä estetään silti hallitsemasta derbyottelua Lazion kanssa Serie A:n 27. kierroksella 19. maaliskuuta.
Lopputulos Roma vs Sassuolo
| | | | |
| --- | --- | --- | --- |
| | 1H | 2H | Lopullinen |
| Roma | 1 | 2 | 3 |
| Sassuolo | 3 | 1 | 4 |
Päämäärä
Roma : Zalewski (26'); Dybala (50'); Wijnaldum (90+4')
Sassuolo : Lauriente (13', 18'); Berardi (kynä 45+4'); Pinamonti (75')
Roma vs Sassuolo vahvistetut kokoonpanot
Roma : Patricio, Smalling, Kumbulla, Ibanez, Matic (Camara 56), Bove (Dybala 46), Spinazzola (Karsdorp 46), Zalewski (Volpato 77), Abraham (Majchrzak 77), El Shaarawy, Wijnaldum.
Sassuolo : Consigli, Ferrari, Ruan (Erlic 64), Rogerio (Marchizza 87), Toljan, Lopez (Obiang 64), Henrique, Frattesi, Pinamonti, Lauriente (Defrel 76), Berardi (Bajrami 76).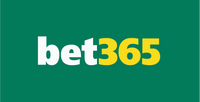 Soccer Accumulator Bonus!
Up to 70% bonus for accumulators on selected leagues at bet365. Applies to pre-match accumulators of 3+ selections on the standard Full Time Result, Both Teams to Score or Result/Both Teams To Score markets only. Bonus percentage is dependent on number of selections. Bonus capped at £100k and applied to returns.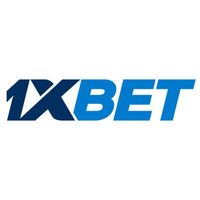 100% bonus on the 1st deposit up to 100$
Looking for a great way to kickstart your online betting experience? Look no further than 1xBet, where you can enjoy a fantastic 100% bonus on your first deposit of up to $100! With this amazing promotion, you'll have double the funds to play with when you sign up and make your first deposit.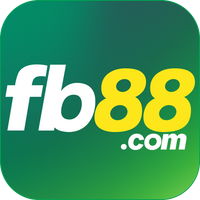 Enjoy 100% Bonus upto 100$
Looking for a great way to boost your online gaming experience? Look no further than FB88! For a limited time, we're offering an incredible promotion that's sure to put a smile on your face. When you sign up and make your first deposit, you'll receive a 100% bonus of up to $100!