Union Berlin vs Union SG Lopputulos, tulos (UEL): Tasapeli kuuden maalin taistelussa
Union Berlin vs Union SG Lopputulos, tulos (UEL): Union Berlin ja Belgian Union Saint-Gilloise ovat tasan 3-3 UEFA Eurooppa-liigan kahdeksannentoista välierän ensimmäisessä osaottelussa. Union Berlin vs Union SG Highlight
Dramaattinen UEFA Europa Leaguen (UEL) viimeisten 16. erän ottelu Royale Union Saint-Gilloisen ja Union Berlinin välillä päättyi 3-3 tasapeliin Union Berlinin 89. minuutin tasoituspelin jälkeen. Isäntien tappioton sarja on nyt 14 ottelun mittainen myöhäisen tasoituspelin jälkeen.
Union Berlin vs Union SG Yhteenveto
Union Berlin ja Saint-Gilloise kohtasivat kolmannen kerran tällä kaudella sen jälkeen kun kohtasivat UEL:n ryhmävaiheessa. Anthony Morisin nopeat reaktiot auttoivat Belgian joukkuetta selviytymään ensimmäisistä 20 minuutista suurimmaksi osaksi vahingoittumattomina. Maalivahti ohjasi Sheraldo Beckerin volley-yrityksen yli maalin, ja hän torjui myös Kevin Behrensin alaspäin suuntautuvan puskurin.
Vieraiden mahdollisuudet toistaa tämä saavutus auttoivat 28. minuutilla, kun Victor Boniface teki kaukolaukauksen rajusti taipumaan, jolloin onneton Frederik Rnnow näki pallon nousevan maaliinsa. Union Berlinin ainoa kotitappio tällä kaudella tuli Saint-Gilloiselle. Saint-Gilloise ei kyennyt puolustamaan ennen puoliaikaa, kuten kävi ilmi, kun Josip Juranovi löi kauniin kiertyneen vapaapotkun, joka vältti ojennetun Morisin.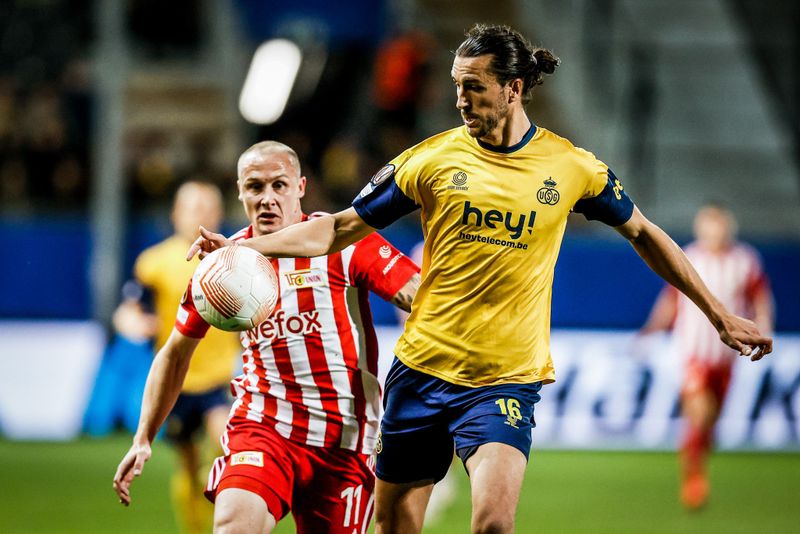 Union Berlin vs Union SG Yhteenveto
Toinen erä käynnistyi saksalaisille isäntinä vahvasti, mutta heitä rangaistiin hetken häiriöstä juuri ennen tuntimerkkiä. Yorbe Vertessen teki kauden kolmannen Eurooppa-maalinsa, kun Yorbe Lapoussin löysi hänet juoksevan omahyväisen Christopher Trimmelin syrjäyttämisen jälkeen Saint-Gilloisen sisällä. Christian Burgess sai käsipallorangaistuksen, kun peliä oli jäljellä hieman yli 20 minuuttia, mikä antoi Union Berlinille mahdollisuuden tasoittaa paikan päältä. Pysähtyään rangaistuslaukauksensa Robin Knoche löi kimpun helposti maaliin.
Siitä huolimatta tasapeli kesti vain kolme minuuttia, kun Saint-Gilloise palasi johtoon kolmannen kerran. Yksi-yksi-skenaariossa Boniface säilytti rauhallisuutensa ja teki toisen maalinsa pelissä saatuaan matalan keskityksen Bart Nieuwkoopilta. Jännittävä ottelu sisälsi silti yhden järkyttävän yllätyksen, kun Sven Michel tasoitti joukkueensa tilannetta 89. minuutin laukauksella, joka piti tasatilanteen hengissä ensi viikon toisella osaottelulla.
Union Berlin vs Union SG Lopputulos
Tavoitteet
Union Berlin: Josip Juranovic 42', Robin Knoche 69', Sven Michel 89'
Unionin SG: Victor Boniface 28', 72', Yorbe Vertessen 58'
Union Berlin vs Union SG -kokoonpanot
Union Berlin: Rönnow - Doekhi, Knoche, Leite - Trimmel (c) (Gießelmann 78'), Thorsby (Leweling 78'), Khedira, Haberer (Laidouni 63'), Juranovic - Becker (Michel 78'), Behrens (Jordan 63) ')
Union SG: Moris (c) - Nieuwkoop, Burgess, Kandouss, van der Heyden - El Azzouzi, Lapoussin, Lynen - Amani (Puertas 86'), Boniface (Nilsson 86'), Vertessen (Adingra 80')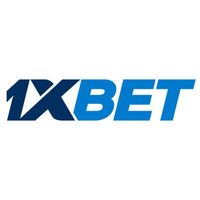 100% bonus on the 1st deposit up to 100$
Looking for a great way to kickstart your online betting experience? Look no further than 1xBet, where you can enjoy a fantastic 100% bonus on your first deposit of up to $100! With this amazing promotion, you'll have double the funds to play with when you sign up and make your first deposit.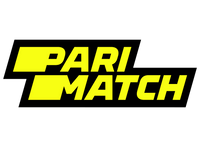 WE DOUBLE YOUR FIRST DEPOSIT - TOP UP $100, GET $200!
Take advantage of our Parimatch promo and double your first deposit! Simply top up your account with $100, and we'll give you an extra $100, for a total of $200 to play with. Don't miss out on this fantastic offer!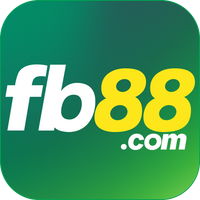 Enjoy 100% Bonus upto 100$
Looking for a great way to boost your online gaming experience? Look no further than FB88! For a limited time, we're offering an incredible promotion that's sure to put a smile on your face. When you sign up and make your first deposit, you'll receive a 100% bonus of up to $100!