Brazil Copa Gaucho Brazil predictions, the most accurate football prediction
Copa Gaúcho: All you need to know
The competition in which professional football clubs in Rio Grande do Sul gather and shine. The Copa Gaucho is an annual cup that attracts many football fans throughout the region.
Copa Gaucho fundamentals
Let's learn about the Copa Gaucho to understand when this competition was formed and how it works overtime in this first section.
Definition and history
Copa Gaúcho, officially named the Copa Federação Gaúcha de Futebol, or the Copa FGF, is an annual cup tournament in the Rio Grande do Sul- a southern region of Brazil. This competition was founded in 2004 and held by the Rio Grande do Sul state football federation. While the top flight Campeonato Gaucho is typically played in the first half of the year, the Copa Gaucho is held in the second half.
Due to sponsorship reasons and important events, the Copa FGF has been referred to as different names in each season. Specifically, in the 2014 edition, this division was called Copa Fernandão to honor the death of a former Internacional football player who passed away in June 2014.
How does the Copa Gaúcho work?
Which teams qualify for the Copa Gaucho?
The Copa Gaucho is the competition for 22 clubs from the first, second, and third divisions of the Campeonato Gaucho. However, the professional clubs that participate in the higher levels of the Campeonato Brasileiro Série A don't use their first-team squads but the academy teams, which open the opportunity for other clubs to be the triumph.
Competing format
The Copa Gaucho is a knock-out tournament. 22 teams are drawn randomly. The best-ranked club in the FGF plays the first leg at away venues, and if this club wins by a two-goal difference or more, they will be eligible for the next phase.
In the Round of 22, the winners and the best loser will qualify for the second round. In the Round of 12, the winners and the two best losing teams advance to the quarter-finals, in which since then only the winners have rights to go further.
Promotion and Relegation system
The eventual triumph of the Copa Gaucho will be promoted to the Copa do Brasil, which is a Brazilian domestic cup and equivalent to the renowned FA Cup in England.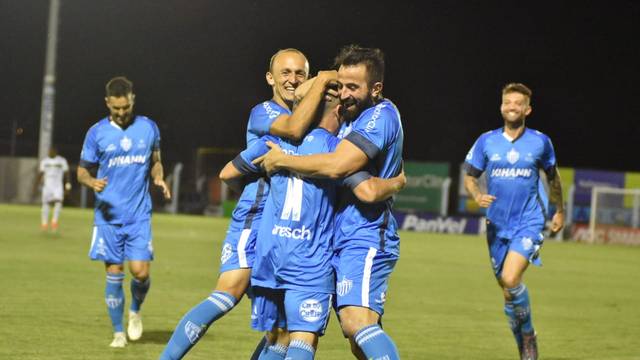 Copa Gaucho moment
Titles by clubs
Internacional has always been considered one of the strongest clubs that made the history of some Brazilian leagues. Although only the academy club of this team is nominated, they still rank at the top of the clubs that have won the most Copa Gaucho titles, along with Juventude, Novo Hamburgo, Pelotas, and Lajeadense. However, these five teams only recorded twice for each, which is not really an impressive number. Esportivo, Grêmio, Caxias, São José, Avenida, and Santa Cruz all has one time winning the Copa FGF title.
Final Copa Gaucho 2020
References
https://en.wikipedia.org/wiki/Copa_FGF
https://en.wikipedia.org/wiki/Copa_do_Brasil