Brazil Serie B Brazil predictions, the most accurate football prediction
Round 38
Predictions 1X2
Under/Over 2.5
Both To Score
Handicap
Brazilian Serie B- the second-highest tier in Brazil
The Serie B league in Brazil is where the professional and semi-professional football teams throughout the country gather together. Let's accompany us in this article to learn the basic things about this division.
What is Brazilian Serie B?
Brazilian Serie B, which has the full name as the Campeonato Brasileiro Série B is the second tier in the Brazilian football league system. It is ranked second in the football pyramid, after the Campeonato Brasileiro Série A and above the Série C. This tournament is held by the Brazilian Football Confederation (abbreviated as CBF).
The competition is also referred to as the Brasileirão Chevrolet due to sponsorship reasons. It was first introduced in 1971 and is usually held from either the end of April or May to November.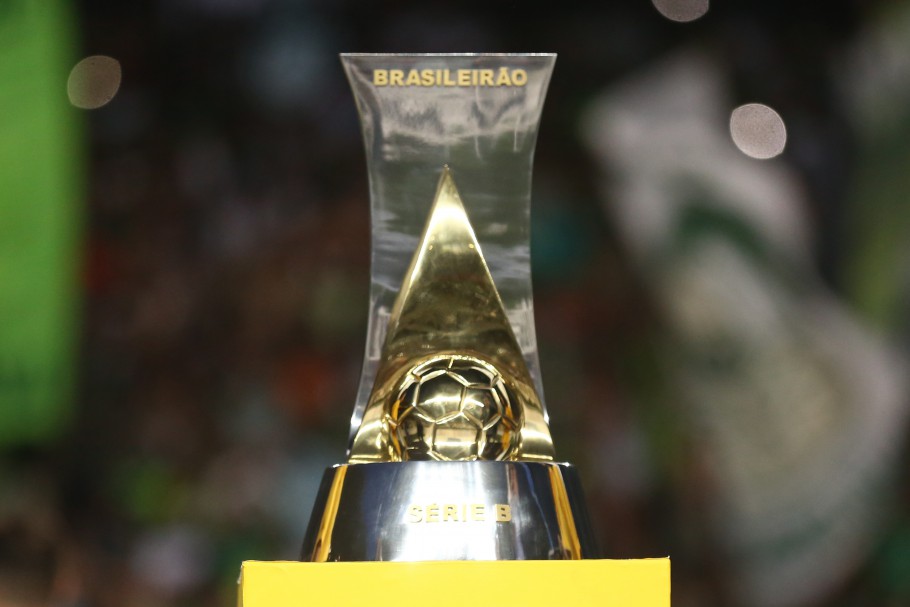 Brazilian Serie B trophy
How does the Brazilian Serie B work?
Since its inception in 1971, the Brazilian Serie B has witnessed several changes in its competing format every season. From 1971 to 2005, it was organized as a knock-out tournament, in which the champion was either determined through the final match, aggregate points during the competition, or the playoff series involved some top teams.
From 2006 to the present, the Campeonato Brasileiro Série B has called for 20 teams competing under the round-robin format. Accordingly, each team plays with the other team twice, once at home and once away. By the end of the season, the team that finishes with the highest point is declared champion.
During the history of the Brazilian Serie B, three seasons that were held in 1986, 1987, and 2000 were not officially recognized by the CBF.
Promotion and Relegation system
Ultimately, the top four teams in the Série B are promoted to the higher tier, the Série A. Meanwhile, the four teams at the lowest places will be relegated to the Campeonato Brasileiro Série C.
Titles by clubs

Atlético Goianiense
Atlético Goianiense
Goiás
The above table has shown as the result of Brazilian teams that used to or are currently playing in the Campeonato Brasileiro Série B. Accordingly, we can see that their winning records are so humble with only two titles in the Serie B history for the best teams. They are América Mineiro, Bragantino, Coritiba, Goiás, Palmeiras, and Paysandu.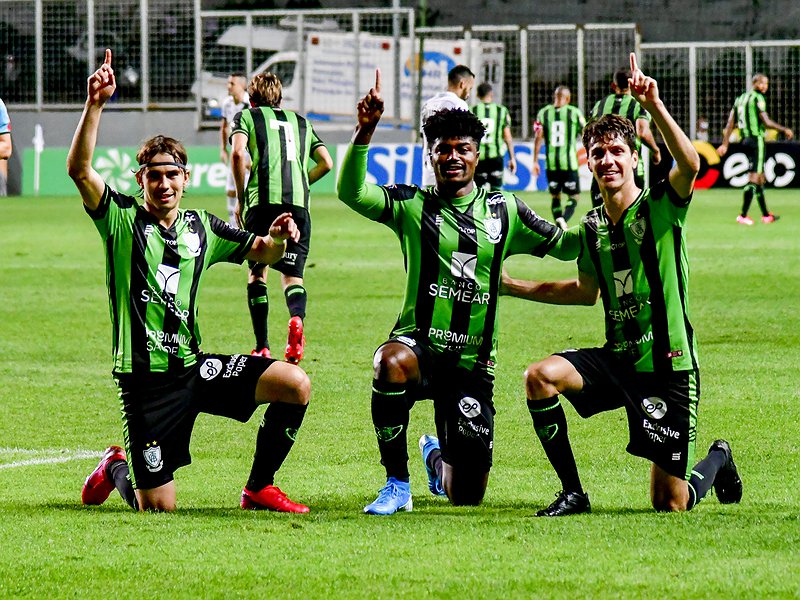 America Mineiro FC
All-time top scorers
Below are the top 10 players that scored the most in their careers in the Brazilian Serie B. All of them have played for several clubs, and Léo Gamalho was the player who joined the most clubs (nine) and is ranked third with 56 goals in his Serie B's career.
References
https://en.wikipedia.org/wiki/Campeonato_Brasileiro_S%C3%A9rie_B

https://www.transfermarkt.com/campeonato-brasileiro-serie-b/torschuetzenliste/wettbewerb/BRA2/plus/?saison_id=0&detailpos=&altersklasse=alle