Ivory Coast Premier Division Côte d'Ivoire predictions, the most accurate football prediction
Round 11
Predictions 1X2
Under/Over 2.5
Both To Score
Handicap
Round 7
Predictions 1X2
Under/Over 2.5
Both To Score
Handicap
What to know about the Ivory Coast Premier Division?
Ivory Coast Premier Division or the Ivory Coast MTN Ligue 1 is the Top Division of the Ivorian Football Federation. It was created in 1960 with amazing matches over the years.
Ivory Coast Premier Division Predictions are now available on Betimate. Do not miss them!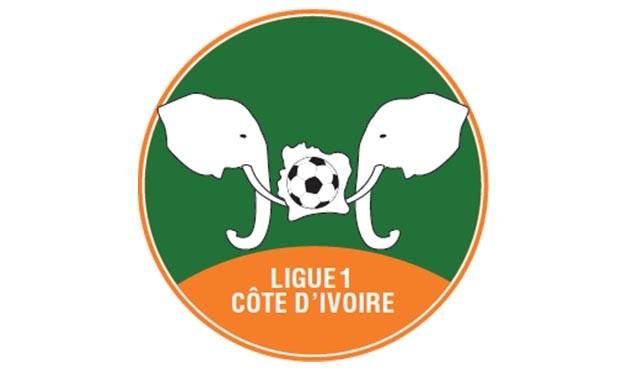 Ivory Coast MTN Ligue 1
1. Champions
The Association Sportive des Employés de Commerce Mimosas, literally Mimosas Commerce Employees' Sporting Association, is an Ivorian football club based in Abidjan. The club is also known as ASEC Mimosas Abidjan and ASEC Abidjan, especially in international club competitions. Founded in 1948, they are the most successful side in Ivorian football, having won the Ivorian Premier Division 24 times and the 1998 CAF Champions League.
Africa Sports d'Abidjan is a multi-sports club based in Abidjan, Ivory Coast. It was founded in 1947. The club has clubs in track and field, handball, hockey, and association football, with the football team being the most well-known. They play at the Houphouet-Boigny Stadium.
It was formed in 1936 as ASFI Abidjan and renamed U.S.F. Abidjan after a merger with PIC and OC Abidjan, before being renamed Olympique Club Abidjan and playing as Stade d'Abidjan after 1959. They play at the Abidjan Municipal Stadium.
2. Notable Players
Deguy Alain Didier Zokora:
Déguy Alain Didier Zokora (born 14 December 1980) is a retired professional footballer from Ivory Coast who played defensive midfield. He has been a member of the Ivory Coast national team for 14 years, starting in 2000, and is the country's most capped player. At AFAD Djékanou, he now works as an assistant manager.
Koné was founded in Abidjan, Ivory Coast. He started his career, like many other Ivorian stars, at the renowned ASEC Mimosas youth academy in his home country, which is managed by Frenchman Jean-Marc Guillou. Guillou remembers: "Some kids stopped me one day when I was walking through his neighborhood.
"We've got Pelé living here, you've got to look at him," they kept telling. And there was Koné. He had a modest build, but I never suspected that he was a genuine find. After a ten-minute hearing, I admitted him to the school, but I told him that the Pelé moniker would have to go. That's why he changed his name to Baky, and I guess it's for the best."
Gervais Yao Kouassi (born May 27, 1987) is an Ivorian professional footballer who currently plays as a forward for Italian club Parma and the Ivory Coast national team. Gervinho started his career with ASEC Abidjan and Toumodi before joining Beveren in Belgium in 2004.
He played in the French Ligue 1 between 2007 and 2011, first for Le Mans and then for Lille. He helped his club win the league and the Coupe de France in his final season in France. He was sold to Arsenal for £10.8 million in 2011 and then to Roma for €8 million in 2013. Gervinho joined Hebei China Fortune in January 2016. He joined Parma Calcio 1913 in August 2018.
Gnégnéri Yaya Touré (born 13 May 1983) is an Ivorian former professional footballer who last played for Qingdao Huanghai of the Chinese Super League. Touré aspired to be a striker as a child, but he has also played center-back, including in the 2009 UEFA Champions League Final for Barcelona.
He has, however, spent the bulk of his professional career as a box-to-box midfielder for club and country, where he has been recognized as one of the best players in the world in his place. Touré was named African Footballer of the Year in 2011, 2012, 2013, and 2014. He is considered one of the best African players of all time.
Kolo Abib Touré (born March 19, 1981) is a former player and professional football coach from Ivory Coast. He represented Arsenal, Manchester City, Liverpool, Celtic, and the Ivory Coast national team as a defender. He is currently a first-team coach at Leicester City and a member of the Ivory Coast national team's coaching staff. Touré began his career at ASEC Mimosas before joining Arsenal in 2002, where he made 326 appearances and was a part of the 'invincibles' team in 2003–04.
In 2009, he moved to Manchester City, where he was replaced by his younger brother, Yaya Touré, a year later, and helped the club win its first league title in 44 years. Touré was sold to Liverpool in 2013. He is one of the eight players in Premier League history to win the title with two different teams, having done so with Arsenal and Manchester City. With Celtic, he has won the Scottish Premiership and the Scottish League Cup. He also holds the record for the most Premier League appearances by an African team (353 in total).
3. Sources
ligue1-ci.com

fifciv.com

fifa.com

mtnfootball.com