Croatia 1.HNL Croatia predictions, the most accurate football prediction
Round Round 7
Predictions 1X2
Under/Over 2.5
Both To Score
Handicap
Round 11th place final
Predictions 1X2
Under/Over 2.5
Both To Score
Handicap
Overview of the Croatian First Football League
What is the Croatia 1. HNL?
The Croatian First Football League is often known as Prva HNL or 1. HNL. Due to its sponsorship reasons, the competition is currently called the Hrvatski Telekom Prva Liga. This is the top tier in the Croatian professional football league system, which was founded in 1992.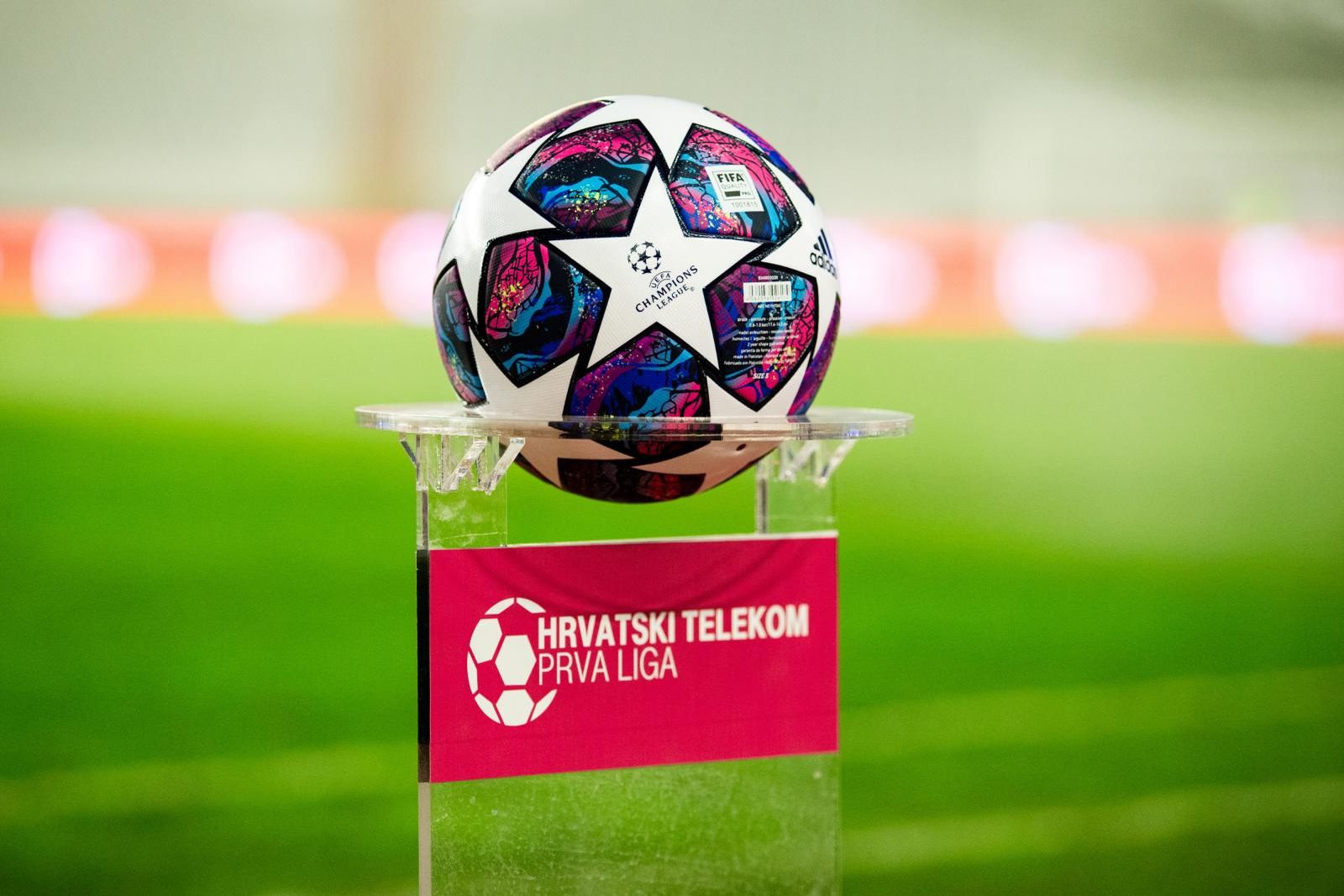 Hrvatski Telekom Prva Liga
Sponsorship Names of Prva HNL
How does the Croatian Prva HNL work?
The league's organization and the number of participating clubs have evolved significantly since its inception. A win was worth two points for the first three seasons, but from the 1994–95 season onwards, it was worth three points. The season runs from late July or early August through May, with a two-month break between December and February. The inaugural season included 12 teams and then that number turned up to 16 some years later. The 1995–96 Prva HNL season was the first season to have separate A- and B-leagues, as well as a convoluted two-stage format.
The competition comprised 12 teams in 1997–98, and a new format was utilized. Teams were divided into two groups of six in March, one for the Championship and one for the Relegation, with 50 percent of their points carried over to this stage of the competition. The last team was directly relegated to the Druga HNL (Croatia 2.HNL) at the end of the season, while the second-last team was forced to compete in a two-legged relegation play-off against the Druga HNL's second-placed team.
As of the 2006-07 season, a 33-round system, which was previously used in 1999-2000 Prva HNL, had been applied again with the expansion of 16 teams. In the 2012-13 edition, the league was contested with 12 clubs playing in a total of 33 rounds. The number of clubs was cut to ten for the 2013–14 Prva HNL season.
The champion of the competition will qualify for the second qualifying round of the UEFA Champions League, the runner-up will join the UEFA Europa League's second round and the third place can enter its first round.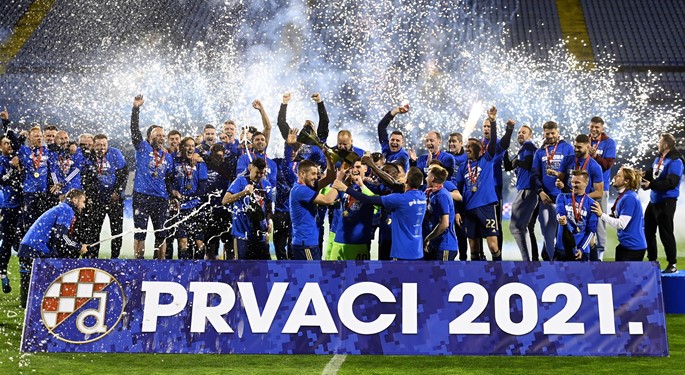 Dinamo Zagreb celebrate their champion title in Croatian 1.HNL 2021
2021-22 Croatia 1.HNL Teams
The 2021–22 Croatian First Football League is the league's 31st season since its inception in 1992. Ten clubs competed in the league. Among them, Hrvatski Dragovoljac was promoted from the 2020–21 Druga HNL (after a seven-year absence) and FC Varadin was relegated to the Druga HNL in 2021–22 after two years in the top league.
To get the latest news about the league, please visit Croatia 1. HNL Predictions here.
Titles by Clubs
According to the above statistics, Dinamo Zagreb is the most successful club in the league, having won 21 titles in total. Hajduk Split comes in second with six titles. Rijeka and NK Zagreb each have won one championship.
Top League Scorers over the seasons
All-time Goalscorers in the Croatia 1.HNL
(updated on 16th April 2022)
Reference Sources
https://en.wikipedia.org/wiki/Croatian_First_Football_League

https://en.wikipedia.org/wiki/2021%E2%80%9322_Croatian_First_Football_League