France National 2 France predictions, the most accurate football prediction
Round Final
Predictions 1X2
Under/Over 2.5
Both To Score
Handicap
FRANCE NATIONAL 2
The France National 2 is a non-professional league of the French football league system. It is ranked below Ligue 1, Ligue 2, and the Championnat National. Despite being a small league, it is taken part in by a large number of teams and loved by many fans of French football. Today, let's check out more information about this competition together with Betimate and receive our France National 2 Predictions from our website without paying!
What is the Championnat National 2?
The Championnat National 2 is known as Championnat de France Amateur (CFA) or National 2. This is the fourth tier of the French football league system which is ranked under Ligue 1, Ligue 2, the Championnat National, and above the National 3.
The league was created in 1993 which is in the same establishing year with the Championnat National.
In the first three years of the competition, an amateur champion was crowned no matter whether that club was amateur or reserve.

In 1998, the format of the league was changed. The league was divided into 2 separate tables, one for the amateur clubs and another for the reserve teams of professional clubs.

In 2001, the French Football Federation decided to revert to the original format. According to that, both the reserve clubs and amateur teams were grouped together based on their regional location.

In 2017, the FFF created

Championnat National 2

and

Championnat National 3

to replace CFA and CFA2. For National 2 this was in effect just a change of name, whilst National 3 saw a major restructure.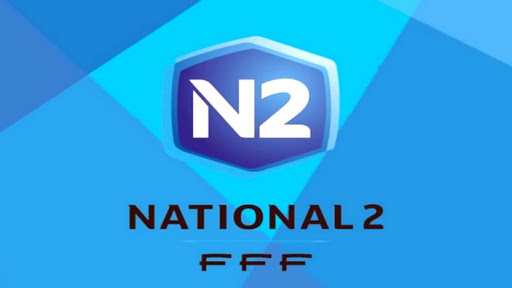 Championnat National 2
How is the format of the France National 2?
There are 64 clubs taking part in the Championnat National 2 every season. They are divided into 4 groups of 16. Group affiliations are based on the regional location. The league is for the best reserve teams and amateur teams in France. Only the amateur clubs are eligible for promotion to the France National. Meanwhile, the best reserve teams of each group are inserted into a tournament to decide the reserves' champion.
A season is played from August to May. Each club plays the others in their respective group twice, once home and once away, for a total of 30 games. Teams' positions are defined by total points, then goal difference, and then goals scored. The club with the highest point will be crowned champion and promoted to the Championnat National. The three other highest-ranked amateur teams in the other groups are also promoted. Whereas, the 2 lowest-ranked clubs from each group are relegated to the Championnat National 3.
Which teams are taking part in the France National 2? ( 2021-22)
The 2021-22 Championnat National 2 is the 24th season of the fourth level in the French football league system. There are still 64 clubs taking part in the competition which are split into 4 geographical groups of 16 teams. The competition takes place from 7 August 2021 to 27 May 2022.
Reference Sources
https://en.wikipedia.org/wiki/Championnat_National_2