Germany Bundesliga U19 Germany predictions, the most accurate football prediction
Round 11
Predictions 1X2
Under/Over 2.5
Both To Score
Handicap
Bundesliga U19
The Under 19 Bundesliga (German: A-Junioren Bundesliga) is the highest level of Under 19 football in Germany. It was formed in 2003 and is split into three divisions (North/Northeast, West, and Süd/Südwest), each with 14 teams. The winners of each group, as well as the second-placed team from the Süd/Südwest division, advance to the German U19 championship play-offs.
Let's join Germany Bundesliga U19 Predictions on Betimate to get the latest information!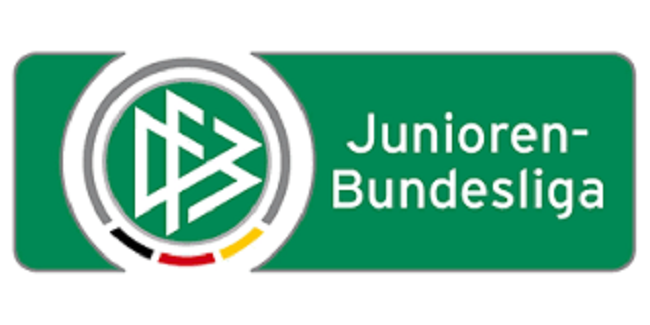 History
The league was formed in 2003 when the five U-19 Regionalligas combined to create the three Bundesligas, which are as follows:
U19 Bundesliga North/Northeast formed from:
U19 Regionalliga Nord

U19 Regionalliga Northeast
U19 Bundesliga South/Southwest formed from:
U19 Regionalliga South

U19 Regionalliga Southwest
U19 Bundesliga West formed from
The Regionalligas were established in 1996 to replace an even more regionalized structure that had separate leagues for each decentral football association. The DFB had intended to divide the league into two geographical divisions but was forced to run with three.
Following in the footsteps of the German Football Association, the Under 17 Regionalligas were reorganized in the same manner in 2007, resulting in the creation of the Under 17 Bundesliga
Location
The three Bundesligas are not geographically balanced, with North/Northeast covering a wide area and West covering a comparatively small one, but in terms of population, the arrangement is far more even.
Under 19 Bundesliga North/Northeast
Berlin

Brandenburg

Bremen

Hamburg

Lower Saxony

Mecklenburg-Vorpommern

'Saxony

Saxony-Anhalt

Schleswig-Holstein

Thuringia
U19 Bundesliga South/Southwest
Baden-Württemburg

Bavaria

Hesse

Rhineland-Palatinate

Saarland
U19 Bundesliga West
Level of the Youth Football
German football acknowledges seven categories of junior football, denoted by letters and determined by age, with A being the oldest. Mixed teams of males and females are not allowed at the A level, but mixed teams are permitted at the B and C levels if the children's parents or guardians consent. Mixed teams are usually allowed below the C stage with no limitations.
Champions of the divisions
Championship winners
Winners and finalists
Sources:
Kicker Almanach

Die Deutsche Liga-Chronik

Deutschlands Fussball in Zahlen
U19 A-Junioren-Bundesliga South/Southwest 22/23