Germany Oberliga NOFV Nord Germany predictions, the most accurate football prediction
Round 16
Predictions 1X2
Under/Over 2.5
Both To Score
Handicap
Round 17
Predictions 1X2
Under/Over 2.5
Both To Score
Handicap
Round 15
Predictions 1X2
Under/Over 2.5
Both To Score
Handicap
Round 14
Predictions 1X2
Under/Over 2.5
Both To Score
Handicap
Basic Information about the NOFV-Oberliga Nord
The NOFV-Oberliga Nord is the fifth tier of the German football league system, operating in the northern states of former East Germany and West Berlin. It includes the German states of Berlin and Brandenburg. Northern Saxony-Anhalt and Mecklenburg-Vorpommern. It is one of Germany's fourteen Oberligas. It was the fourth tier of the league structure until the creation of the 3. Liga in 2008, and the third tier until the introduction of the Regionalligas in 1994.
All Germany NOFV Oberliga Nord Predictions are now available on Betimate, join us frequently to get the best ones!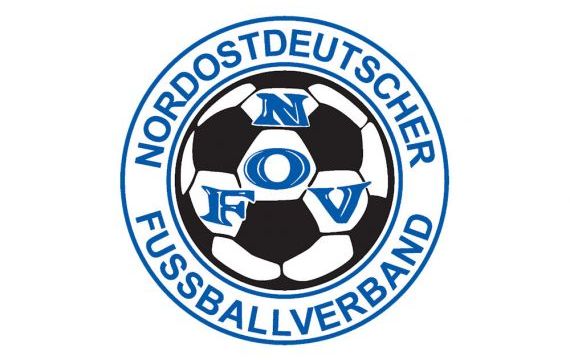 Germany Oberliga NOFV
History of the NOFV-Oberliga Nord
The NOFV-Oberliga Nord was formed in 1991, as part of Germany's democratic reunification, when the old East German football league structure was merged into the reunited German one.
NOFV is an abbreviation for Nordostdeutscher Fußballverband, which translates to North-East German Football Association. Along with this league, two other NOFV-Oberligas, the NOFV-Oberliga Mitte and the NOFV-Oberliga Süd, were created.
The league was formed by clubs from five different leagues: three from the Oberliga Nordost, the former DDR-Oberliga, eight from the NOFV-Liga, the former East German second division, one from the Bezirksliga Schwerin, one of the regional leagues of the former East German third league level, one from the Verbandsliga Brandenburg, a new league, and six from the Amateur-Oberliga. As a result, the league housed a diverse range of clubs from both the east and west of Germany. It also had two previous East German champions in FC Berlin, the former BFC Dynamo, and Vorwärts Frankfurt. It was also the first time since 1950 that East- and West-Berlin clubs competed in the same league.
The division was one of the ten Oberligas of united Germany at the time, the lowest tier of league football. Its winner, however, was not promoted automatically to the 2nd Bundesliga, but instead had to compete in a promotion play-off. In 1993, the league winner won this competition; in 1992 and 1994, they did not.
The leagues below the NOFV-Oberliga Nord are:
Berlin-Liga

Brandenburg-Liga

Verbandsliga Mecklenburg-Vorpommern

Verbandsliga Sachsen-Anhalt
The German football league structure underwent significant reforms in 1994. The four Regionalligen were adopted as an intermediate level between the 2nd Bundesliga and the Oberligen, essentially relegating the Oberligen to the fourth tier. The Regionalliga Nordost, a league covering former East Germany and West Berlin, was established in Germany's east.
The following clubs were invited to the new league from the NOFV-Oberliga Nord:
BSV Brandenburg (FC Stahl Brandenburg as of now)

Eisenhüttenstaedter FC Stahl

Reinickendorfer Füchse

Berliner FC Dynamo

Spandauer SV

FSV Optik Rathenow
With the introduction of the 3rd Liga in 2008, the Oberligen are relegated to the fifth tier of German league football. The top three teams in the league in 2007–08 were admitted to the Regionalliga, while the fourth-placed team had to compete against the fourth-placed team from the south for one more slot, with these clubs being:
Hertha BSC II

Hansa Rostock II

Türkiyemspor Berlin

Greifswalder SV
Founding members of the league
From the Oberliga Nordost (North-East):
-Eisenhüttenstaedter FC Stahl
-FC Berlin (Now Berliner FC Dynamo)
-FC Vorwaerts Frankfurt/Oder (Now 1.FC Frankfurt)
From the Verbandsliga Brandenburg:
-FSV PCK Schwedt
From the Bezirksliga Schwerin:
-Blau-Weiss Parchim (Now SC Parchim)
From the Amateur-Oberliga Berlin:
-Tennis Borussia Berlin
-Spandauer SV
-Reinickendorfe Füchse
-Spandauer BC
-Wacker 04 Berlin
-BFC Preussen
From the NOFV-Liga Staffel A:
-Greiswalder SC
-Bergmann-Borsig Berlin
-Motor Eberswalde
-MSV Post Neubrandenburg
-Stahl Hennigsdorf
-Rot-Weiss Prenzlau
-Hafen Rostock
Champions of the NOFV-Oberliga Nord
Sources
Kicker Almanach

Die Deutsche Liga-Chronik 1945-2005
Oberliga NOFV North 22/23