England Premier League England predictions, the most accurate football prediction
Round 17
Predictions 1X2
Under/Over 2.5
Both To Score
Handicap
Round 18
Predictions 1X2
Under/Over 2.5
Both To Score
Handicap
Round 16
Predictions 1X2
Under/Over 2.5
Both To Score
Handicap
Round 15
Predictions 1X2
Under/Over 2.5
Both To Score
Handicap
The England Premier League (EPL) simplified
Want to start following the Premier League but don't know where to start? Not knowing the lingos? Worry not, this article is tailor-made for those who want to start emerging themselves in the madness of the world's most alluring football league.
Let's visit our site more often for more suggestions of England Premier League Predictions!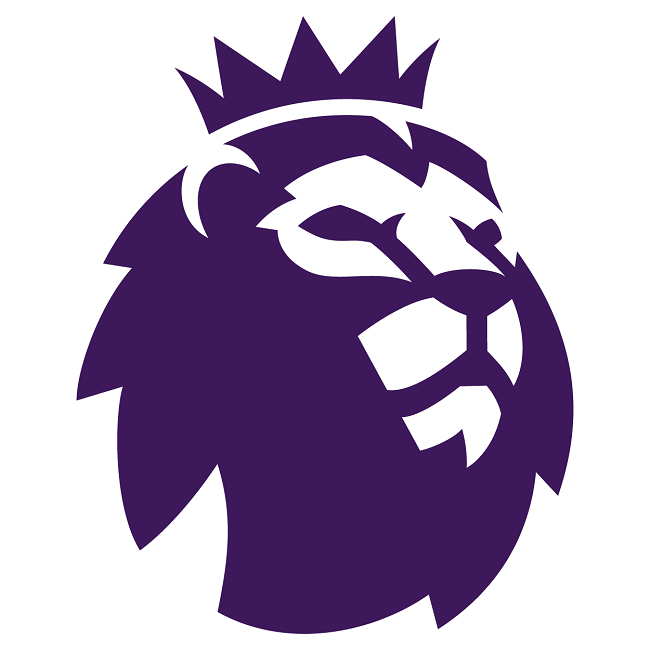 EPL logo
Rules of the EPL
The Premier League (referred to as EPL) is the top and most competitive football league in England. There are 20 teams, which play each other teams twice, once at their home field and one at their respective opponents'. Starting from August and ending in May, they brawl through the winter break and nothing will stop them from battling it out, except for the one-week international break where the players will go back to their respective national teams to fulfil their duty.
Point and standing system
Each team gets 3 points for a win, 1 point for a draw, and none for a loss and is placed on the standing tables for their points. What happens when 2 teams have the same score?? In that case, the standings will be decided based on scoring difference, the goal scored, and their Head to Head record and if that is also tied, they will have to play a final play-off match, which is yet to happen in the Premier League.
The England Premier League standing
Explain the EPL tables' Acronyms:
GF: Goal for = Goal scored

GA: Goal against = Goal conceded

GD: Goal different = Different between Goal For and Goal Against (+ means they score more than being scored/ - means they got scored more than the score).
The reward for the Champion:
The immediate winner will receive £150 million, not to mention other financial benefits from an advertisement or the transfer market. The prize money is taken from TV revenue
Why is the league so popular?
You might be asking if a team is having such a good season, doesn't that mean the champion is determined before the season even ends? Since they are so far ahead in the championship race and mathematically speaking the rest have no chance whatsoever to catch up to them?
This has happened many times in the past, for example, Liverpool won the league with 7 games remaining, Man Utd won the 00/01 season with 5 games left. But there is even a more exciting race to witness. Since the bottom 3 clubs will be relegated from EPL to make space for the 3 coming from the English Football League, which means they will miss out on A LOT OF financial benefits. So the last few matches of the season are a literal fight or flight situation.
Either you stay in the league and receive an insane amount of benefits or you get relegated to the EFL will very likely result in a financial crisis.
Watching the bottom 5 teams fighting for their chance is a thrilling experience, plus sometimes the supposed bottom teams can pull off a miracle run, such as the Leicester city jaw-dropping 15/16 season where they defied the 5000 to 1 odds from bookmaker to eventually reign champion.
Iconic Moments
Eric Cantona's Justice Delivery: During a match against Crystal Palace in the 1995 season. A hooligan thought he can get away with racist remarks regarding Cantona's birthplace when he was leaving the field after receiving a red card, until "King Eric'' fixed his attitude and probably his mouth structure with a Kung Fu Kick and a massively underrated roundhouse kick right after. You read that right, Eric Cantona lunged himself at a racist hooligan and straight-up Kungfu kicked him in the face, resulting in a 9 months ban, and a Crystal Palace fan got killed 6 months after.
Luis "maybe a vampire" Suarez: Suarez has an undeniable talent for the ball, that's for sure. But during a match against Chelsea, he took a bite from Branislav Ivanovic, nobody at the time, on the field or through the TV knew exactly what happened. But a replay later unveiled the situation and Thierry Henry's lighting fast goal: When you score a goal so good, the clubs built a statue of you to immortalize it, everybody knows you have made it. Henry's goal against the Spurs means something much more, beating your city's long-time arch-rival sure is euphoric, but "Fergie Time": Man Utd is notorious for coming back from butt-clenching games with a little bit too much injury time from the referees. The phrase referring to this phenomenon is "Fergie Time", coming from the legendary manager Sir Alex Ferguson, who admitted to putting pressure on the referees following his retirement.
Beckham's goal from across the field: The now-famous David Beckham's most memorable goal is probably from his younger day at the Red Devil's. Beckham- who is 21 at the time scored this against Wimbledon.
The Gunner's invincibles season 03/04: Led by Arsene "The Professor" Wenger, who redefined the coaching style by introducing a new diet, training, and fitness regime. The team went for an entire unbeaten season netted 26 wins and 12 draws. The 03/04 Arsenal dominated the English Premier League with its seemingly unstoppable attacking power with Henry, Pires, Bergkamp trio, and a reliable defense containing Cole, Campbell, Toure.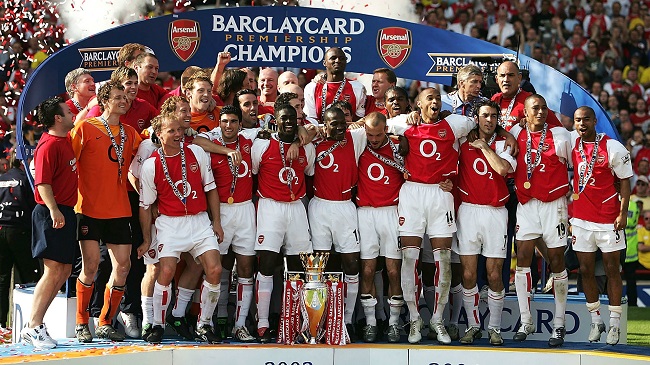 Arsenal's Invincible Squad
Most appearances in the EPL
(updated on July 1, 2022)
| | | |
| --- | --- | --- |
| Ranking | Names | Time Appeared |
| 1. | Gareth Barry | 653 |
| 2. | Ryan Giggs | 632 |
| 3. | Frank Lampard | 609 |
| 4. | James Milner (still playing for Liverpool) | 588 |
| 5. | David James | 572 |
| 6. | Gary Speed | 535 |
| 7. | Emile Heskey | 516 |
| 8. | Mark Schwarzer | 514 |
| 9. | Jamie Carragher | 508 |
| 10. | Phil Neville | 505 |
Top 10 Premier League scorers of all time
(updated on July 1, 2022)
| | | |
| --- | --- | --- |
| Ranking | Name | Goal Scored |
| 1. | Alan Shearer | 260 |
| 2. | Andrew Cole | 208 |
| 3. | Wayne Rooney | 187 |
| 4. | Sergio Aguero | 184 |
| 5. | Harry Kane (still playing for Spurs) | 183 |
| 6. | Frank Lampard | 177 |
| 7. | Thierry Henry | 175 |
| 8. | Robbie Fowler | 163 |
| 9. | Jermain Defoe | 162 |
| 10. | Michael Owen | 150 |
As of right now, according to Betimate.com, the race for the crown of England Football is not going to lose its traction anytime soon. With clubs getting relegated and promoted annually. Support a club for its tradition, support an underdog, or if you are really prone to disappointment, support Arsenal. The England Premier League is and will remain as football's most enticing league to ever grace the world.
FAQs
Which is the richest club in England?
Manchester City is the richest club in England, with an estimated net worth of 20billion USD. However, at the beginning of the 2021-22 season, Newcastle United officially claim the dominance of the Citizens' owners when Saudi Arabian owners took over the club whose net worth is estimated up to 300 billion euros.
Who owns the Premier League?
The Premier League is a private company owned by its 20 members who make up the League at any one time.
Do teams keep the Premier League trophy?
The teams who win the Premier League get to keep the trophy for only a limited time and are expected to return the trophy to the League at least 3 weeks before the season end.
Don't forget that you will also get the up-to-date Premier League Predictions from our website that can help your next bet be more accurate!
Sources:
https://www.premierleague.com

https://www.espn.com