Greece Cup Greece predictions, the most accurate football prediction
Round 4
Predictions 1X2
Under/Over 2.5
Both To Score
Handicap
Round 11
Predictions 1X2
Under/Over 2.5
Both To Score
Handicap
Round 10
Predictions 1X2
Under/Over 2.5
Both To Score
Handicap
WHAT IS THE GREECE CUP?
The Greek Football Cup is commonly known as the Greek Cup or Greece Cup. This is a Greek football competition which is run by the Hellenic Football Federation (EPO). The Cup is considered the second most important domestic men's football event, just after the championship of the Greece Super League.
The Greek Cup was officially established in 1931. Olympiacos is the most successful club in the competition with 41 times reaching the final game and 28 times becoming the winners.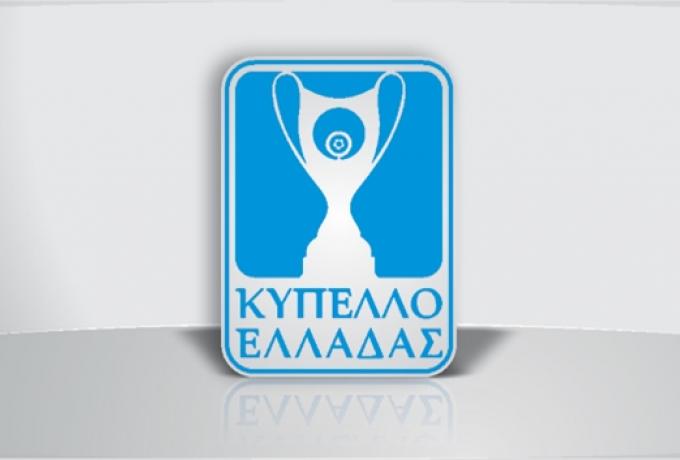 Greece Football Cup
HISTORY OF THE GREEK CUP?
The ancient Greek Cup was first held in 1931 by the EPO. In its early years, the entry was optional. Teams were paired against each other without any draw. Many years later, a proper draw was used and the two-legged format was added as well.
The 1961-62 season was an edition finished with no champions because of the incidents between the players of the two teams (Olympiacos and Panathinaikos) when their final result was a tie.
Until 1964, if the final score was a draw (including extra time), the two teams played a replay match without penalty shootouts. That year, the dispute between the two semi-final teams (Olympiacos and Panathinaikos) continued happening. So they were rejected from the competition and AEK became the Greek Cup final winners.
In 1965, a new rule was applied by the toss of a coin when having a tie final game. After 1969, the penalty shootout was used.
All professional and amateur teams could take part in the cup competition. Each team first played against clubs from its own association and the winners enter a nationwide competition. Since 1971, only professional teams are allowed to participate, while amateur teams join the Amateur Cup.
In the 1991-92 edition, the Greece Cup final was a two-legged match.
The most exciting match in the history of the cup competition was the 2009 final between Olympiacos and AEK (3–3 full time, 4–4 after extra time, and 15–14 on penalties).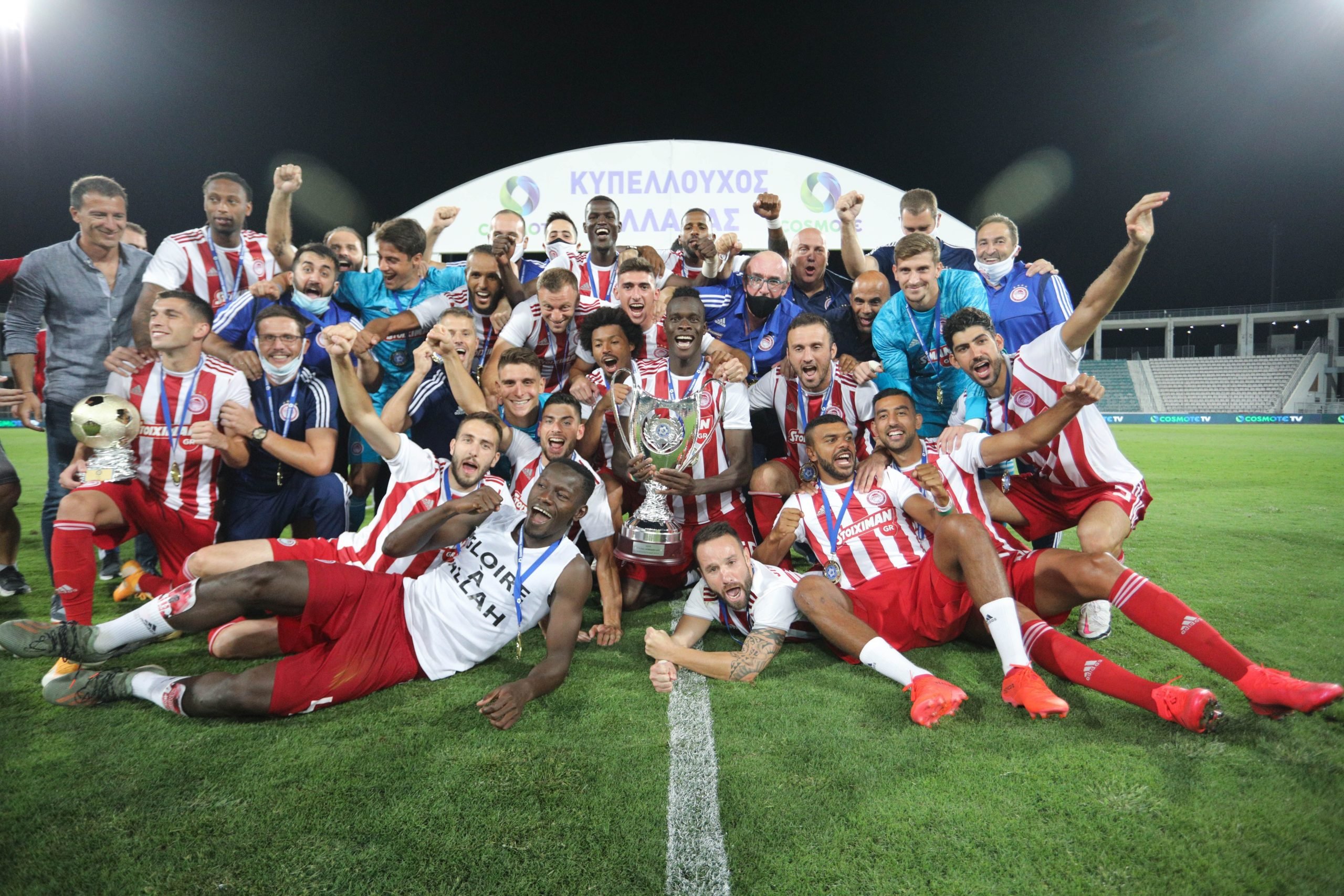 Olimpiakos win the 2020 Greek Cup
TITLES BY CLUBS
There were 19 teams joining the Greece Cup final. Olympiacos is the strongest club with 28 titles. Panathinaikos had 18 winning times and AEK was very close with 15 titles.
Champions of the Greece Cup
2021-22 GREEK FOOTBALL CUP
The 2021-22 Greek Cup is the 80th edition of the Greek Football Cup. There are 14 teams from the Super League 1 taking part in the competition. The winner of the Cup can join the 2022-23 Europa Conference League second qualifying round. Let's get more information of the competition with these useful Greece Cup Predictions here.
REFERENCE SOURCES
https://en.wikipedia.org/wiki/Greek_Football_Cup