Kazakhstan Cup Kazakhstan predictions, the most accurate football prediction
WHAT DO YOU KNOW ABOUT THE KAZAKHSTAN CUP?
Kazakhstan Cup is the main knockout cup competition in Kazakhstan association football. The competition is organized by the Football Federation of Kazakhstan. The first season was held for teams in the Kazakh SSR in 1936 under the name Kazakh SSR Cup. However, the competition did not become a proper national tournament until 1992.
From the 1992 season, the name Kazakhstan Cup has been officially used for the competition. There are about 21 to 26 teams taking part in a cup season. The teams play three preliminary rounds before competing in the group stage which is divided into 4 small groups to compete against each other. After that, winning clubs will continue taking part in Rounds of 16, Quarterfinals, Semifinals, and the Final game to find out the last champions.
If you are interested in this competition, do not ignore useful guides of Kazakhstan Cup Predictions on our site every day!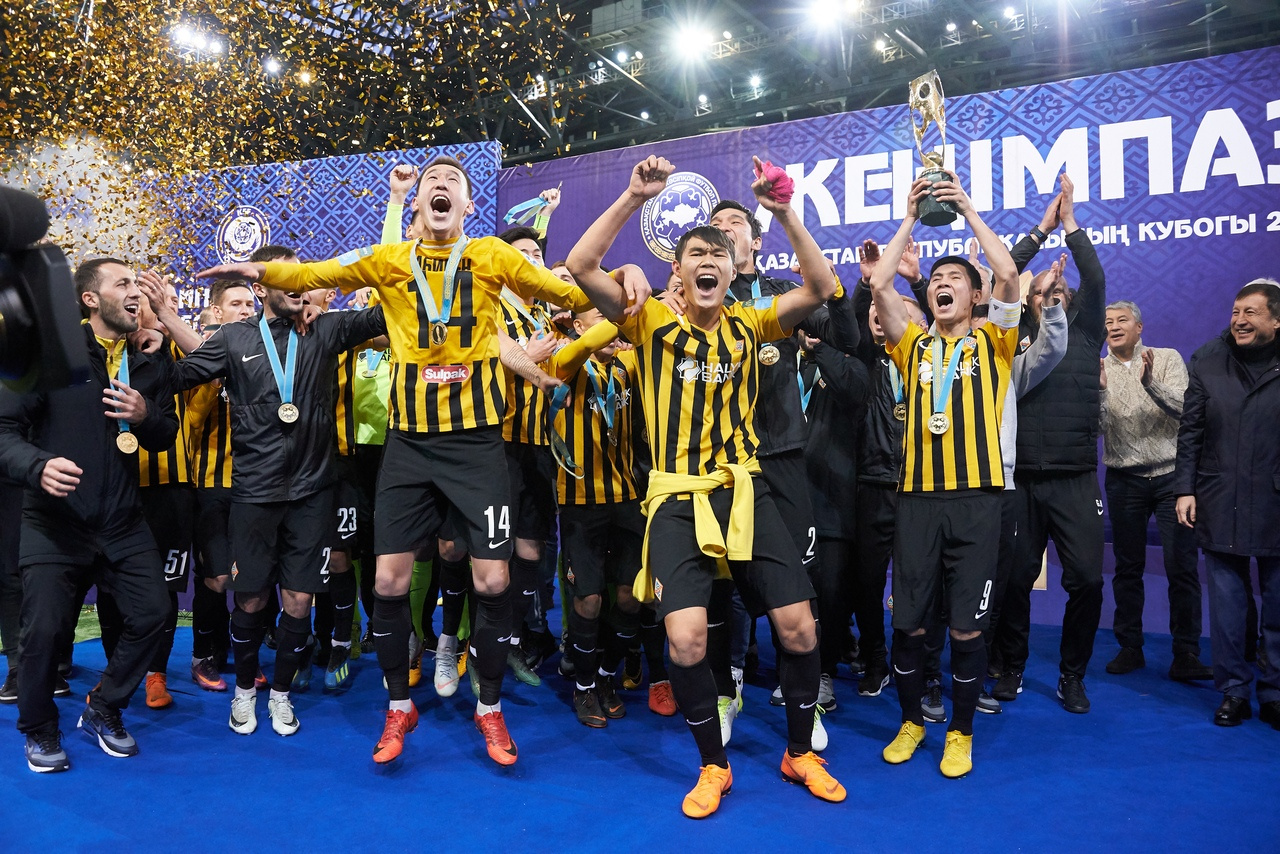 Kairat win the 2018 Kazakhstan Cup
TITLES BY CLUBS IN THE KAZAKHSTAN CUP
Here below tables are the achievements of the best teams in the Kazakhstan Cup over years as of the 2020 season. According to that, Kairat are dominant champions of the tournament with 12 times playing in the final and 9 times reaching the champion cup.
Astana-1964 and Astana are both staying in the second position with 3 winning titles in the competition. Kaisar are temporarily in the fourth rank with 2 titles, However, they are considered noticeable opponents when defending their championships in the 2019 Kazakhstan Cup.
Titles by Clubs in the Kazakhstan Cup
Champions over years of the Kazakhstan Cup (1992-present)
REFERENCE SOURCES
https://en.wikipedia.org/wiki/Kazakhstan_Cup

https://www.uefa.com/memberassociations/kaz/domesticcup/#/mt/2021/05