Morocco GNF 1 Morocco predictions, the most accurate football prediction
Round Round 2
Predictions 1X2
Under/Over 2.5
Both To Score
Handicap
What to know about Morocco GNF 1?
The official name of the Morocco GNF 1 is the Botola Pro. This is a Moroccan professional league for men's association football teams and also the top level of the Moroccan football league system. As the country's primary football tournament, Botola Pro is contested by the 16 best clubs in Morocco. According to IFFHS, it is Africa's greatest and strongest national football league. It runs on a promotion and relegation system with the Botola 2.
The first edition of the competition was held in 1956 after Morocco became an independent nation. A season spans from August to May, with each club playing 30 matches (home and away matches against each team in the league) for a total of 240 matches. The majority of games take place on Saturday and Sunday afternoons, with the remaining games taking place on weekday evenings.
Because of sponsorship, the league was known as Botola Maroc Telecom from 2015 to 2019 and is now called the Botola Pro Inwi.
To get more information about the league's matches every day, let's see at Morocco GNF 1 Predictions here!
Botola Pro
The Botola Pro is Africa's most popular football league, with 54 million homes and a potential TV audience of 2 billion people watching it in 153 countries. The average Botola Pro match attendance was 25,363 in the 2010–11 season, the highest of any professional football league in Africa, and stadium occupancy was up to 92 %. Following performances in African competitions over the last five years, the league was ranked #1 in the CAF 5-Year League Ranking.
What is the format of the Botola Pro?
The competition is contested each year by 16 teams. The bottom two teams from Botola Pro 2 are relegated to Botola Pro 2, while the top two teams from Botola Elite 2 are promoted to the top league. The winners and runners-up of the league can join the African Champions League. Whereas, the third-ranked team and the Coupe du Trône winner qualify for the African Confederation Cup.
Title by clubs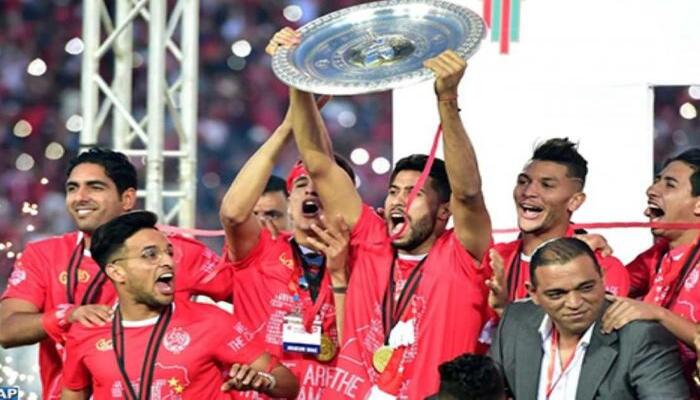 Wydad AC are the best team in the Botola Pro
Wydad AC are the current champions, having won the title in the 2020–21 season. They are also the most successful team in the league with 21 winning times. Both Raja CA and ASFAR rank second with 12 titles.
Best Goalscorers in the Botola Pro
Reference Source
https://en.wikipedia.org/wiki/Botola