Holland Reserve League Netherlands predictions, the most accurate football prediction
WHAT IS HOLLAND RESERVE LEAGUE?

Holland Reserve League is another name of the KNVB Reserve Cup or KNVB Beker voor beloften. This is a cup league for reserve teams of professional football teams in the Netherlands. The winner of the competition qualifies for the next year's KNVB Cup. In case the winning team has already become the champion in the national competition for reserve teams( Eredivisie voor beloften), the runner-up has the qualification for the KNVB Cup.
Beyond the basic knowledge about this reserve league, our website also offers the Netherland Reserve League Predictions that you can refer to before your next bet.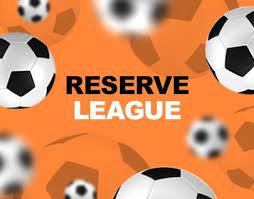 Holland Reserve League

HOW IS THE HISTORY OF THE RESERVE LEAGUE?
The competition was first held in 1997. Until that time, the teams played in the KNVB District Cup competitions and competed for the KNVB Amateur Cup.
As of the 2000-01 season, the reserve teams used the number 2 to distinguish them from the club's main squad.

In the 2001-02 season, the clubs started using the prefix Jong( Young).

In 2012, the Reserve league was disbanded.

In the 2018 season, the competition was reinstated.
Because of many reasons, the league has not been celebrated in the 2020-21 season.
WHICH TEAMS TOOK PART IN THE HOLLAND RESERVE LEAGUE (2021-22)?
In the 2021-22 season, there were 10 teams which were divided into 2 groups A and B taking part in the cup competition.
Group A Hollan Reserve League table
Group B Holland Reserve League table
BEST PERFORMANCES OF THE HOLLAND RESERVE LEAGUE OVER YEARS
Get more information about the Holland Reserve League Predictions from our website without having to pay!
REFERENCE SOURCES
https://en.wikipedia.org/wiki/KNVB_Reserve_Cup