Palestine Cup Palestinian Territories predictions, the most accurate football prediction
Palestine Cup: All you need to know
Although football from this region is not strongly well-known in the world, the major leagues and cups still grab the attention of a group of the population throughout the country. In this article, let's figure out what is special in the Palestine Cup competition.
What is the Palestine Cup?
The Palestine Cup is the primary national association football competition in Palestine with its governing body is the Palestinian Football Federation (abbreviated as PFF). This cup competition was founded in 1997, however, there were other two cups that used to be called the same name earlier.
During the period from 1927 to 1948, the Israel State Cup could also be referred to as the Palestine Cup, and from 1972 to 1975, the Palestine Cup of Nations was either called the Palestine Cup. However, these three competitions are completely distinctive so don't mistake one for another.
The Palestine Cup Predictions are now available on Betimate every day, let's check them out!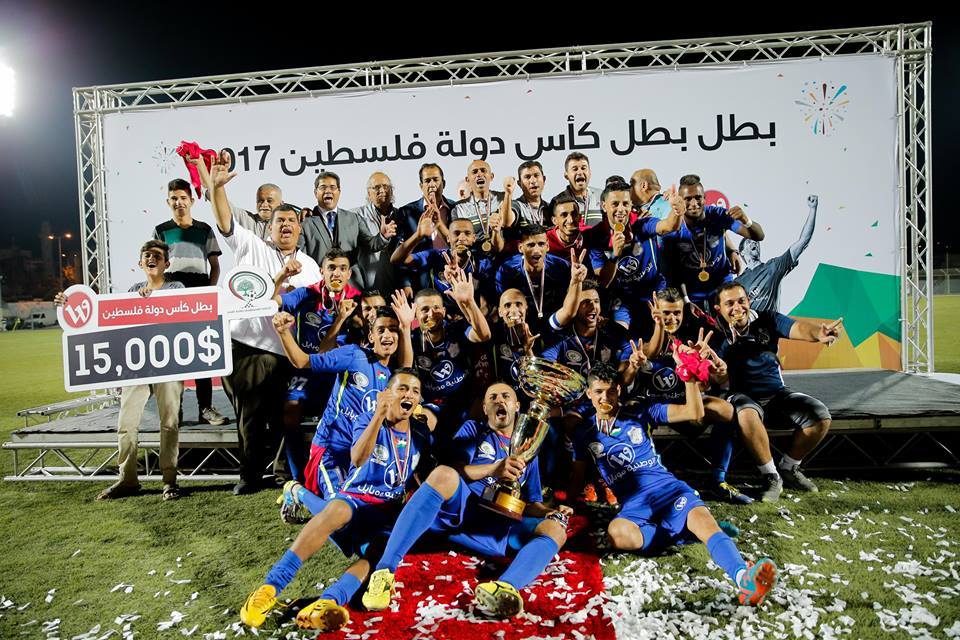 Palestine Cup final
How does the Palestine Cup work?
In the past, the Palestine Cup comprised clubs from all divisions of Palestinian Football. However, since the 2010-11 season, the number of participants has been reduced to 12 teams from the West Bank Premier League.
The format of the Palestine Cup has been kept from the 2010-11 season. There are two smaller competitions, the Gaza Trip Cup and West Bank Cup for clubs from these two areas respectively. The competition featured a group stage with two groups of six. Each team will play with every other team from the same group over one leg. The scoring system will determine the rankings of teams.
Accordingly, the top two teams with the highest points will qualify for the next round, the semi-finals, which are played over two-legged ties. The winners of the Gaza Strip Cup and the West Bank Cup will face each other in the final of the Palestine Cup, over two legs.
Performances by seasons
Gaza Strip Cup
West Bank Cup
Palestine final (two-legged format)

Palestine Cup
The 2018-19 season reached the final round between Khadamat Rafah and Markez Balata. However, the two clubs only finished their first leg with a 1-1 draw. The second leg was first postponed due to some internal problems about transferring players. It was finally canceled by the Coordinator of Government Activities in the Territories (COGAT), and this season ended up with no determined champions.
References
https://en.wikipedia.org/wiki/Palestine_Cup