Senegal Premier League Senegal predictions, the most accurate football prediction
Round Round 2
Predictions 1X2
Under/Over 2.5
Both To Score
Handicap
Round Round 1
Predictions 1X2
Under/Over 2.5
Both To Score
Handicap
Round 1/32
Predictions 1X2
Under/Over 2.5
Both To Score
Handicap
What to know about the Senegalese Premier League?
1. Overview
The Senegal Premier League was established in 1966 as the premier league of the Senegalese Football Association. The Coupe de la Ligue is the league's domestic cup competition. The Senegal FA Cup is contested by football clubs from the Senegal Premier League. As of 2011, there is just one primary table in the league.
Join us often to get the most useful and latest Senegal Premier League Predictions!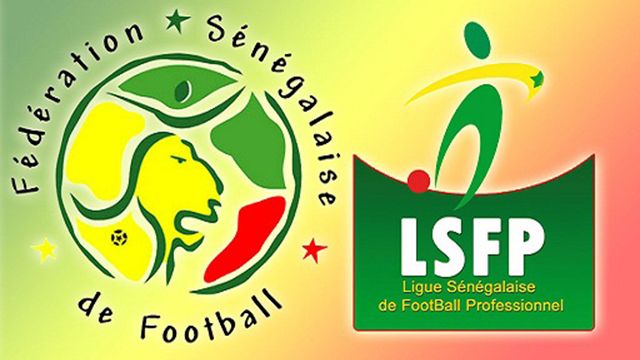 Senegalese Premier League
2.Senegal Premier League Clubs -2016-17
Casa-Sports FC (Ziguinchor)

AS Douanes (Dakar)

ASC Diaraf (Dakar)

Diambars FC (Saly Portudal)

Génération Foot (Rufisque)

US Gorée (Dakar)

G

uédiawaye FC

ASC Linguère (Saint-Louis)

Mbour Petite Côte*

ASC Niarry Tally (Dakar)

ASEC Ndiambour (Louga)

US Ouakam (Dakar)

Stade de Mbour

Teungueth FC
The Senegalese football team Casa Sports de Ziguinchor is situated in Ziguinchor. They compete in Senegalese football's highest tier. Stade Aline Sitoe Diatta is their home stadium. It is the most popular sports club in Casamance, with the name Casa derived from the first four letters of the region.
Casa Sport is also sixth in Senegal in terms of significant awards, having six to share with AS Police of Dakar and SUNEOR Diourbel.
AS Douanes is a Senegalese professional football team headquartered in Dakar. Alassane Ndione is the current chairman as of 2016. Douanes also possesses the third-most major honors in Senegal, with 14, including six championship and cup championships, a super cup, and a league cup. The club is based in Stade Demba Diop, although they also play in Stade Alassane Djigo on occasion.
Sporting and Cultural Association Diaraf is a Dakar-based Senegalese football team. They compete in Senegalese football's highest tier. Stade de Diaraf is their home stadium. ASC Jaraaf is another spelling of the club's name. The word Diaraf (French spelling in Senegal) or Jaraaf (Serer and English spelling in the Gambia) is derived from the Serer language - Jaraaf, variant: Jaraff. In pre-colonial times, the Jaraffs were the leadership of the Serer noble council of electors, which was in charge of electing Serer monarchs. The most popular club in the country is Diaraf. Diaraf also holds the record for the most major awards received in Senegal, with 28.
In the 2014/15 season, Abdoulaye Sarr is the club's manager.
Diambars FC de Saly is a Senegalese football academy that competes in the Senegalese National League 1. It's also a member of Diambars, a UNESCO-certified non-profit organization.
Académie Génération Foot, commonly known as Association Sportive Génération Foot, is a Senegalese association football team that was created in 2000. Their home stadium, the Stade Déni Biram Ndao, has a seating capacity of 1,000.
Union Sportive Gorée is a Senegalese football club headquartered on Gorée Island, which is located east of Dakar's city center. They compete in Senegalese football's highest tier. Stade Demba Diop is their home stadium. Augustin Senghor is the team's president. Four championships and four cup victories have been won by the club.
Gorée is also fourth in Senegal in terms of major awards won, with nine.
2. Total number of wins
3. Sources
http://www.rsssf.com/tabless/senechamp.html

https://web.archive.org/web/20160222211503/http://lsfp.sn/LSFP