South Korea National League South Korea predictions, the most accurate football prediction
What to know about the South Korea National League?
What is the South Korea National League?
The Korea National League was a semi-professional football league in South Korea, occupying the third tier of the league system. The league was officially founded in 2003 as the K2 League with the goal of raising the level of competition in Korea.
The Korean National Semi-Professional Football League was previously controlled by the semi-professional football regulating body. Competitions under the current body date back to 1964, with the contestants generally being employees of Korea's leading industries (banks, construction companies, and the like). At the start of 2006, it was renamed the Korea National League.
Please join us frequently to update all the latest details of South Korea National League Predictions and results!

Korea National League
History and Format of the South Korea National League
Since its beginning, it has used a two-stage season, with the two-stage winners meeting in a two-legged championship playoff final at the end of the season, before switching to a four-team playoff in 2008. Following the conclusion of the final season in 2019, the Korea National League was incorporated into the K3 League.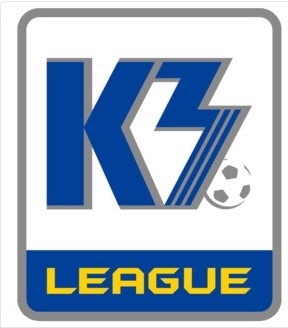 K3 League
There had been strong expectations that a promotion and relegation system would be introduced between the league and the K League, Korea's professional football league. In 2006, it was agreed that the National League champions would be eligible for the promotion if they met certain financial standards. The 2006 champions, Goyang KB Kookmin Bank, were the first team eligible for promotion; however, they controversially turned down the opportunity to return to the professional divisions. In the end, the team was assessed a ten-point deduction penalty, which was split between the first and second stages of the 2007 season. Due to the problems with the conditional promotion system in 2006 and 2007, the National League opted to discontinue it ahead of the 2008 season.
Since the league's inception as the "K2 League" in 2003, there have been a total of 16 member clubs. The current K3 League, which was officially founded in 2020, has had 15 team members. Gimhae FC is the defending champions of the tournament. They won the 2020 K3 League. On the other hand, Hyundai Mipo Dockyard were the most successful champions of the former league with 7 titles.
League Names of the Korea National League over the years
Title by Clubs
Champions of the Korean National League
Reference Source
https://en.wikipedia.org/wiki/Korea_National_League