Spain Tercera Group 18 Spain predictions, the most accurate football prediction
Round 12
Predictions 1X2
Under/Over 2.5
Both To Score
Handicap
Round 13
Predictions 1X2
Under/Over 2.5
Both To Score
Handicap
Round 11
Predictions 1X2
Under/Over 2.5
Both To Score
Handicap
Round 10
Predictions 1X2
Under/Over 2.5
Both To Score
Handicap
SPAIN TERCERA GROUP 18
Group 18 is the last group in the Spain Tercera Division. There is the participation of 22 teams from the Castilla- La Mancha region in the group. Who are they and how are their achievements? Let's take a look at Betimate right here below!
Besides that, you can also update the latest Spain Tercera Group 18 Predictions and all matches of the competition from us anywhere you visit our page.
Spain Tercera Group 18
BASIC INFORMATION ABOUT SPAIN TERCERA
What is the Spain Tercera?
Spain Tercera or Tercera Division is a league in the Spanish football league system. It is below the professional Primera División ( La Liga Santander), the Segunda División ( La Liga Smartbank), and the semi- professional Spain Segunda B (Segunda División B). It is the fourth tier in the system but the first tier of non- professional leagues there. The relegations of this league are Regional Divisions (Divisiones Regionales).
The name " Tercera Division" will be renewed to "Tercera División RFEF" and become the fifth level in the league system from the 2021-22 season due to the appearance of a new third tier called the "Primera División RFEF".
How is the format of the Tercera Division?
The current format of the Spain Tercera features 397 participating teams. Teams are divided into 18 geographical groups which are directly managed by regional football federations. Matches in the league are played according to the two-legged series. At the end of the season, the four leading clubs of each regional group qualify for the promotion play-offs to the Segunda Division B. The 18 winners of 18 groups will also have plots for the next season's Copa del Rey. The remaining teams which have the worst results of groups will be relegated to the Regional Divisions.
From the 2021-22 season onwards, the Tercera Division RFEF will include 18 regional groups of 18 teams each.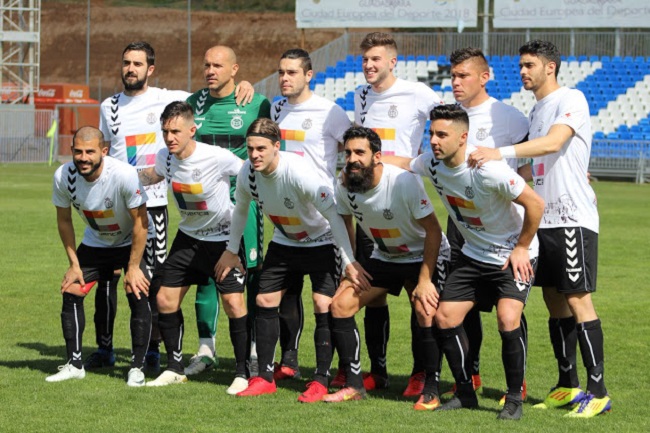 UB Conquense- Group XVIII
SPAIN TERCERA GROUP 18
Which teams are joining the Tercera Division Group 18?
There are 22 teams competing in the Tercera Group 18. They all come from the Castilla- La Mancha region. Teams are also divided into 2 subgroups of 11 each to play.
Teams in the Tercera Division group 18

Tercera Division Group 18 Standings ( 2020-21)
Until March 21st, 2021, the results of teams in Group 18 of the league are shown below.
In Group A, Atlético Albacete is the best team with 42 points overall. The second-ranked team Calvo Sotelo is only one point less than the leading team.
Whereas in Group B, Marchamalo is leading with 42 points in 19 matches as well. This number is far ahead of the second team Toledo with 33 points.
Subgroup A of the Spain Tercera Group 18
Subgroup B of the Spain Tercera Group 18
REFERENCE SOURCES
https://en.wikipedia.org/wiki/2020%E2%80%9321_Tercera_Divisi%C3%B3n

https://en.wikipedia.org/wiki/Tercera_Divisi%C3%B3n