Venezuela Primera Division Venezuela predictions, the most accurate football prediction
Round 6
Predictions 1X2
Under/Over 2.5
Both To Score
Handicap
What is the Venezuelan Primera Division?
The Primera Division, known as the Liga Venezolana ,is the highest division in the Venezuelan football league system. The competition was founded 100 years ago, in 1921 with the organizing body Federación Venezolana de Fútbol.
How does the Venezuelan Primera Division work?
Since the inception of the Venezuelan Primera Division, the tournament has changed its structure several times. Starting in the 2020 season, currently, there are 20 teams participating in the league under the double round-robin format.
They will play on a home-and-away basis, which means each team competes with every other team twice, once at their home venue and once away, at their opponent's venue. One team will have to participate in a total of 38 matches and after all matches are completed, their rankings are determined by the aggregated points. Accordingly, they will be awarded three points for winning a match, one point for a draw, and zero points for a loss.
The top eight teams in the standing table will advance to the semi-final stage, in which they are split into two groups of four. In each group, the double round-robin format is applied to find out two winners from two groups. They will compete with each other to decide the eventual triumph, who will qualify to the group stage of the Copa Libertadores with the runner-up. Meanwhile, the bottom two teams with the lowest points will be automatically relegated to the lower tier, the Segunda Division.\
Please update the most useful Venezuela Primera Division Predictions on Betimate every day if you care about this league!
Titles by clubs
The table above has shown us the performances of 35 clubs who have participated in the Venezuelan Primera Division and at least once won this title. Currently, Caracas is considered the most successful team with a record of 12 Liga Venezolana titles, the most recent in the 2019 season, followed by Deportivo Táchira with eight times won the title. There are 16 teams with only one season winning the Venezuelan Primera Division, including the current champions Deportivo La Guaira who have been crowned their first title in the 2020-21 season.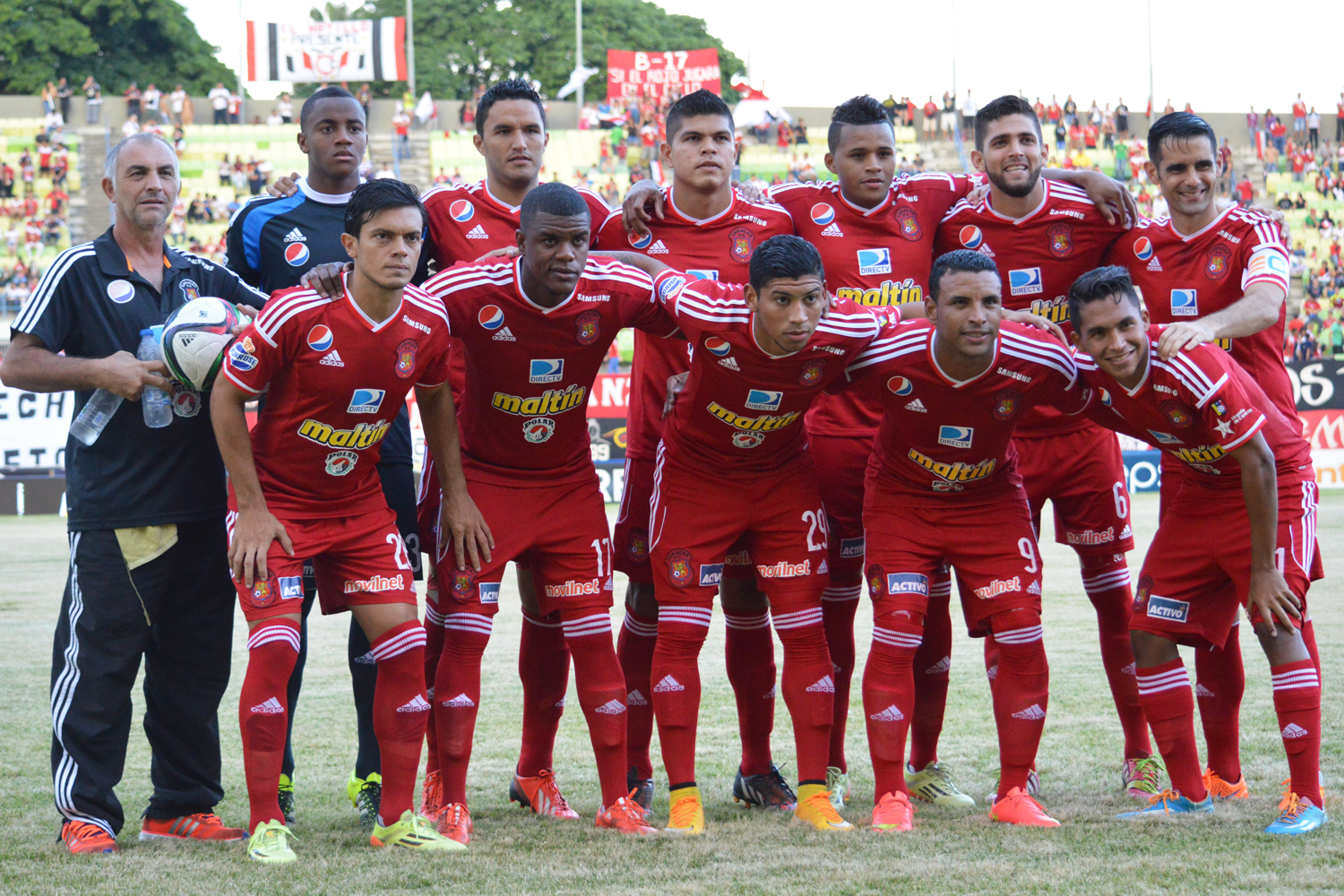 Caracas FC
References
https://en.wikipedia.org/wiki/Venezuelan_Primera_Divisi%C3%B3n