Vietnam V-League Vietnam predictions, the most accurate football prediction
Round R16
Predictions 1X2
Under/Over 2.5
Both To Score
Handicap
Round R32
Predictions 1X2
Under/Over 2.5
Both To Score
Handicap
What is V.League 1?
V.League 1, or also known as LS V.League 1 due to sponsorship reasons, is the highest division of the Vietnamese football league system. It was first introduced in 1980 as A1 League (All Vietnam Football Championship), and in 2000, it was renamed V.League 1. It is organized by the Vietnam Professional Football Joint Stock Company (VPF).
Along with the change in the name of this competition, it also became professional in 2000. This allowed the V.League 1 to hire foreign players.
The league's predictions are always obtainable on Betimate, check out V-League Predictions right now!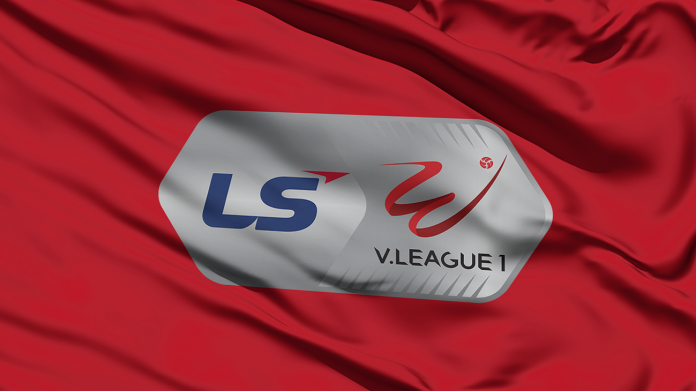 V.League 1 logo
How does V.League 1 work?
V.League 1 comprises 14 clubs (since 2015) playing under the double round-robin tournament. This means each club will compete with every other team twice, once at home and once away for a total of 26 games. A scoring system is applied to determine the rankings of 14 team members.
Teams will be awarded three points for winning a single match, one point for a draw, and zero points for losing the game. Total points will decide the standing table, but in case there are several teams that end up with equal points, the tie-breaker criteria will be used in the following order: head-to-head, goal difference, and goals scored.
The winner of the V.League 1 will be crowned the title and qualify for the AFC Champions League group stage with the runner-up. The team that finishes with the lowest points will be automatically relegated to the V.League 2 (or First Division). The second-lowest club will enter the play-off with the third highest-placed team from the First Division to decide the final slot that is relegated to the V.League 2 or play in the V.League 1.
Regarding the foreign players, each club is only allowed to hire a maximum of three foreign players per season. From 2015 to 2019, only two foreign players and one naturalized player have been able to register for a V.League 1 club. Since the 2019 season, there have been three foreign clubs and one naturalized player in a club.
Titles by clubs
Viettel, who has won the recent 2021 season of V.League 1, is currently the most successful club in the V.League 1 with a record of six titles, followed by Hanoi Football Club with five titles.
Viettel F.C.
All-time top goalscorers
Hoang Vu Samson, or Samson Kayode Olaleye, is the all-time top scorer in the history of V.League 1. He is a Nigerian-Vietnamese footballer who has played for numerous Vietnamese clubs in his senior career. Most of his goals were for the Hanoi Football Club. From 2012 to 2017, he made 145 appearances for Hà Nội and scored 103 goals. Between 2018 and 2019, he netted 21 goals in 25 games with Hà Nội. In his time, Hà Nội F.C. won the V.League 1 three times, became the runners-up four times, and the third-place one time in 2017.
Hoang Vu Samson
References
https://en.wikipedia.org/wiki/V.League_1

https://en.wikipedia.org/wiki/2021_V.League_1

https://en.wikipedia.org/wiki/Ho%C3%A0ng_V%C5%A9_Samson