Cristiano Ronaldo melanjutkan perjalanannya bersama timnas Portugal
Portugal telah mengumumkan daftar 26 pemain yang bersiap untuk 2 pertandingan kualifikasi EURO 2024. Meski tak bermain di Eropa, Cristiano Ronaldo tetap masuk dalam daftar.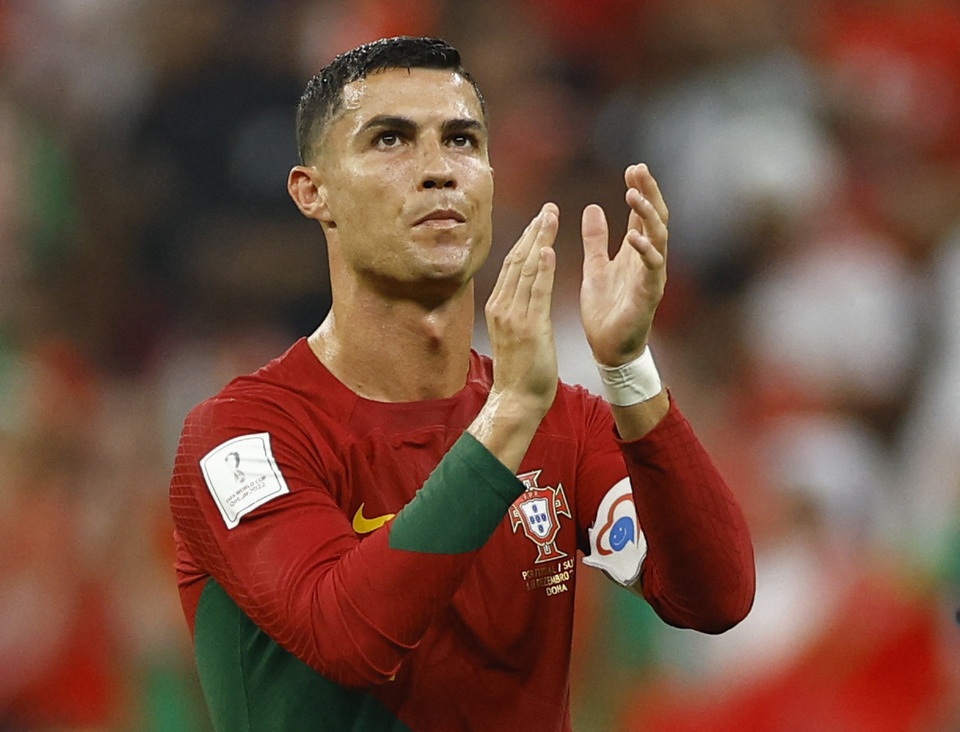 Striker Portugal Cristiano Ronaldo telah dimasukkan dalam skuad tim nasional Roberto Martinez untuk kualifikasi Euro 2024 mendatang melawan Liechtenstein dan Luksemburg. Meski sudah berusia 38 tahun dan saat ini bermain untuk tim Arab Saudi Al-Nassr, masuknya Ronaldo ke dalam skuat menunjukkan bahwa ia masih pemain yang berharga. Pindah ke liga yang lebih rendah seperti Arab Saudi pada usianya biasanya menunjukkan seorang pemain mengakhiri kariernya, tetapi Ronaldo tidak pernah berbicara tentang hal itu.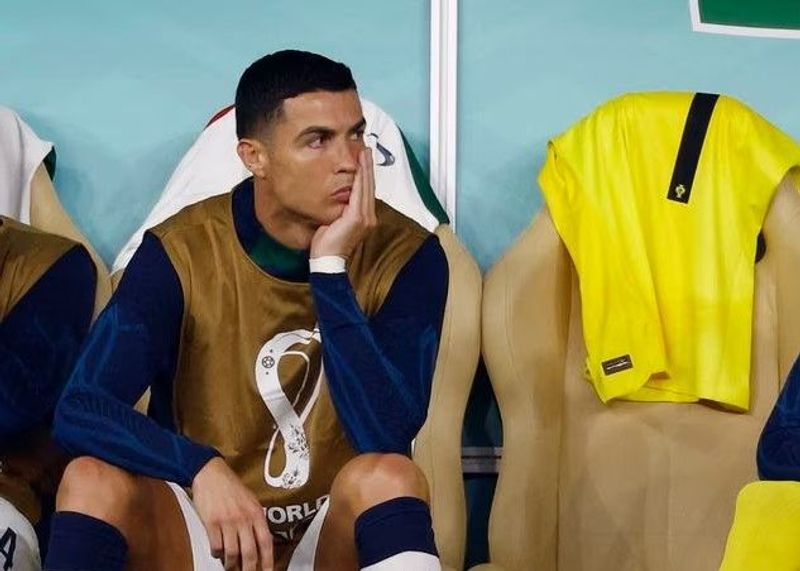 Pelatih Fernando Santos meninggalkan Ronaldo di bangku cadangan di Piala Dunia 2022
Di masa lalu, Ronaldo memimpin Portugal ke Piala Dunia, di mana mereka tersingkir di perempat final oleh Maroko. Selama turnamen, pelatih kepala saat itu Fernando Santos meninggalkan Ronaldo di bangku cadangan untuk dua pertandingan sistem gugur yang penting, sebagai gantinya memilih untuk memainkan pemain yang lebih muda. Beberapa orang bertanya-tanya apakah ini pertanda waktu Ronaldo bersama timnas Portugal akan segera berakhir.
Karir internasional Ronaldo akan terus berlanjut
Banyak yang percaya bahwa waktu Ronaldo sebagai pemain berpengaruh untuk tim nasional Portugal akan segera berakhir ketika ia ditinggalkan di bangku cadangan selama pertandingan penting. Namun, kedatangan pelatih baru Spanyol Roberto Martinez telah mengubah banyak hal. Martinez secara pribadi bertemu dengan Ronaldo sebelum memutuskan memasukkannya ke dalam skuat, menandakan status Ronaldo sebagai pemain kunci tidak berkurang.
Ketika Martinez ditunjuk pada Januari lalu, dia mengungkapkan keinginannya untuk menghubungi semua 26 pemain dari skuad Piala Dunia sebelumnya, termasuk Ronaldo.
"Saya ingin menghubungi semua 26 pemain yang berada di Piala Dunia terakhir; Cristiano adalah pemain dalam daftar itu."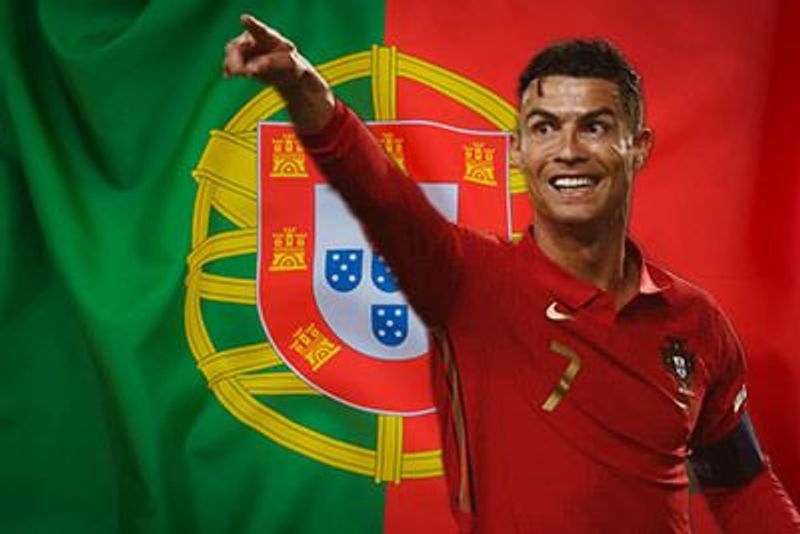 Karir internasional Ronaldo akan terus berlanjut
"Cristiano Ronaldo adalah pemain yang sangat berkomitmen, pemain seperti dia bisa memberikan pengalaman dan sangat penting bagi tim. Saya tidak melihat usia, saya tidak melihat aspek lain" - jelas pelatih Roberto Martinez tentang alasannya memilih Ronaldo untuk skuad.
Sebelumnya, Martinez terbang ke Riyadh, Arab Saudi untuk menyaksikan pertandingan persahabatan antara tim Saudi All-Star (termasuk Ronaldo) dan PSG. Setelah itu, dia berbicara dengan Ronaldo tentang masa depannya bersama timnas Portugal.
Rekor apa yang bisa diraih Ronaldo bersama Portugal?
Saat ini, Cristiano Ronaldo memegang rekor caps internasional terbanyak dalam sejarah sepak bola pria dengan 196, yang ia bagikan dengan Bader Al-Mutawa dari Kuwait. Jika Ronaldo bermain di kualifikasi Euro 2024 mendatang melawan Liechtenstein dan Luksemburg, dia akan memiliki 198 caps.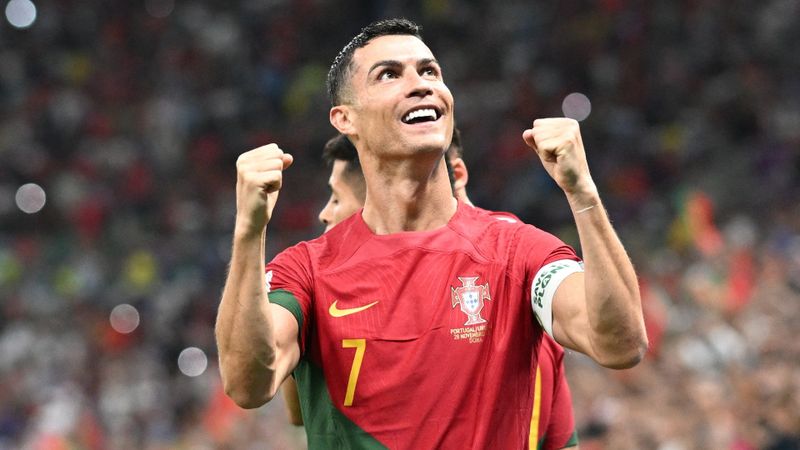 Ronaldo akan memiliki kesempatan untuk membuat rekor dengan Portugal
Namun, ada tangkapan. Al-Mutawa masih menjadi pemain aktif dan dapat tampil dalam pertandingan Kuwait melawan Filipina pada hari yang sama saat Portugal melawan Liechtenstein. Ini membuat pertarungan yang menarik antara kedua pemain.
Selain rekor caps-nya, Ronaldo juga telah mencetak 118 gol internasional untuk Portugal, yang merupakan jumlah gol internasional terbanyak yang dicetak dalam sejarah sepak bola pria. Ia berpeluang memperpanjang rekor tersebut lebih jauh lagi, menjauhkan diri dari Ali Daei di peringkat kedua dengan 109 gol. Lionel Messi mengikuti di tempat ketiga dengan 98 gol.
Apa yang baru di skuad Portugal?
Skuad Portugal untuk kualifikasi Euro 2024 mendatang melawan Liechtenstein dan Luxembourg serupa dengan yang berkompetisi di Piala Dunia 2022. Pemain Manchester United Bruno Fernandes dan Diogo Dalot telah dipanggil, demikian juga pemain Manchester City Bernardo Silva, Ruben Dias, dan Joao Cancelo .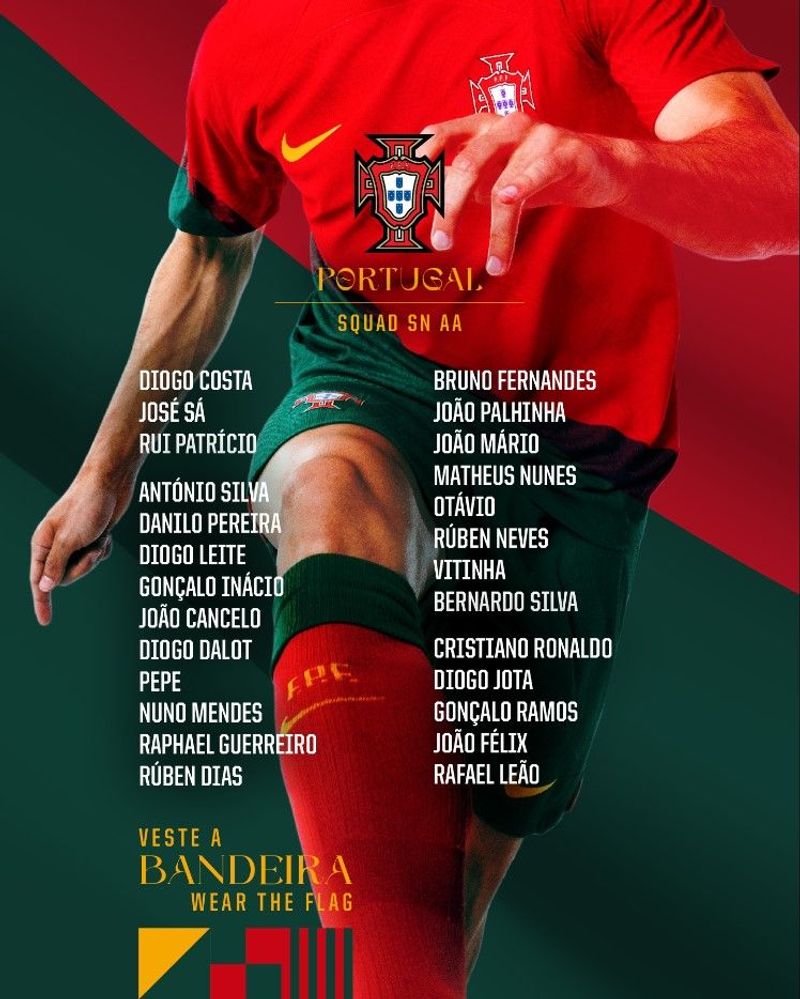 Skuat Portugal
Pemain kembali yang paling menonjol adalah Diogo Jota dari Liverpool, yang absen di Piala Dunia karena cedera. Bek veteran Pepe juga masuk dalam skuat, menunjukkan daya tahannya di usia 40 tahun.
Portugal memulai kampanye kualifikasi Euro 2024 mereka pada 24 Maret melawan Liechtenstein di Grup J, sebelum menghadapi Luksemburg pada 27 Maret. Tim lain di grup tersebut adalah Bosnia dan Herzegovina, Slovakia, dan Islandia, yang semuanya dianggap lebih rendah dari Portugal dalam hal kualitas. Oleh karena itu, Ronaldo kemungkinan besar memiliki banyak kesempatan untuk bermain dan memecahkan lebih banyak rekor untuk timnasnya.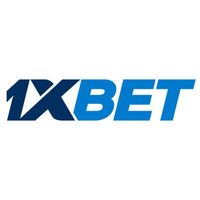 100% bonus on the 1st deposit up to 100$
Looking for a great way to kickstart your online betting experience? Look no further than 1xBet, where you can enjoy a fantastic 100% bonus on your first deposit of up to $100! With this amazing promotion, you'll have double the funds to play with when you sign up and make your first deposit.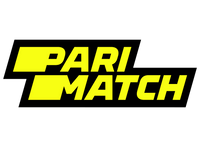 WE DOUBLE YOUR FIRST DEPOSIT - TOP UP $100, GET $200!
Take advantage of our Parimatch promo and double your first deposit! Simply top up your account with $100, and we'll give you an extra $100, for a total of $200 to play with. Don't miss out on this fantastic offer!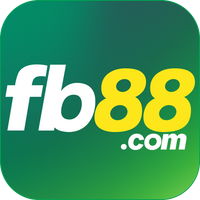 Enjoy 100% Bonus upto 100$
Looking for a great way to boost your online gaming experience? Look no further than FB88! For a limited time, we're offering an incredible promotion that's sure to put a smile on your face. When you sign up and make your first deposit, you'll receive a 100% bonus of up to $100!