Mengapa Pep Guardiola menyukai Tim Ream?
Favorit Pep Guardiola Tim Ream: Pemain top Timnas Pria Amerika Serikat di Eropa musim ini.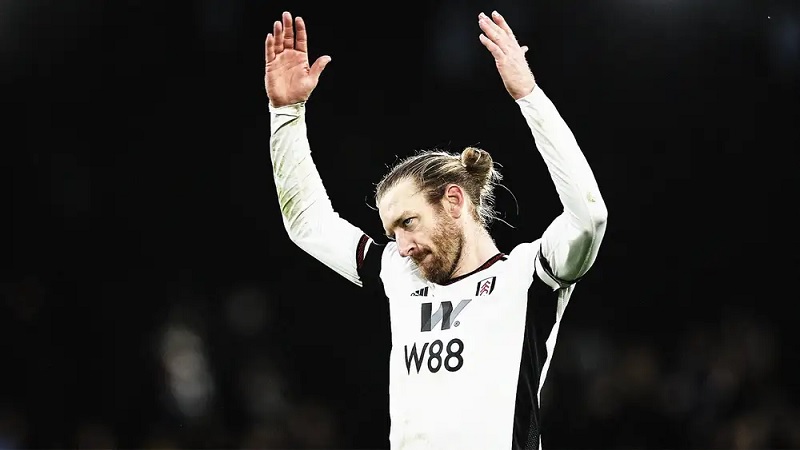 Pada usia ketika sebagian besar pemain akan mempertimbangkan untuk pensiun, bek Amerika ini telah membawa permainannya ke level yang baru. Mungkin sulit dipercaya, tetapi ketika tim nasional pria AS mengumumkan skuad Piala Dunia November lalu, masuknya Tim Ream mengejutkan. Setelah absen selama lebih dari setahun, bek tengah berusia 35 tahun itu tiba-tiba kembali bersaing untuk turnamen di Qatar.
Meskipun sebagian besar dikecualikan selama kualifikasi, Ream kemudian menjadi bagian integral dari kampanye Piala Dunia USMNT yang mengesankan dan bisa dibilang pemain terbaik tim. Seiring berjalannya musim Eropa 2022-23, ia terus membangun momentum Piala Dunia dan mengokohkan posisinya di antara elit Liga Premier dengan penampilan kuat yang konsisten. Mungkin pujian Guardiola terhadapnya bukannya tidak beralasan.
Di Piala Dunia
Ream berbagi bahwa jika dia berada di alam semesta alternatif, dia akan menjadi orang yang memutuskan apakah akan pergi ke Qatar atau tidak, daripada keputusan yang dibuat untuknya. Saat pertama kali menerima telepon dari Gregg Berhalter, dia ragu dan ragu untuk pergi. Dia tidak siap secara mental pada saat itu dan tidak merasa percaya diri dengan kemampuannya untuk membantu tim.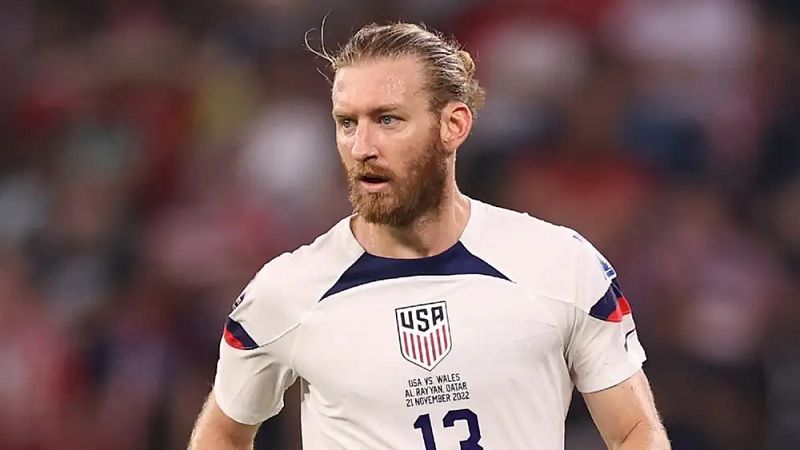 Tim membuktikan dirinya sebagai anggota penting USMNT di Piala Dunia
Setelah tertidur, Ream akhirnya membuat keputusan yang tepat dan membuktikan dirinya sebagai anggota penting USMNT di Piala Dunia. Meskipun kemungkinan itu adalah satu-satunya penampilannya di Piala Dunia, Ream tampil sempurna di keempat pertandingan tim dan membantu memimpin AS ke babak sistem gugur, mencapai impian yang telah lama ditunggu-tunggu.
Jalan kembali
Ream telah menjadi wajah yang akrab di Craven Cottage selama beberapa tahun, setelah bergabung dengan Fulham pada 2015 setelah sukses selama tiga setengah musim bersama Bolton. Selama bertahun-tahun, dia telah memainkan lebih dari 250 pertandingan liga untuk klub.
Namun, satu kritik yang membayangi Ream adalah kegagalannya tampil di level Premier League. Meski menghabiskan dua musim bersama Fulham di papan atas, membuat total 33 penampilan, kedua kali tim tersebut terdegradasi ke Championship segera setelah mencapai Liga Premier.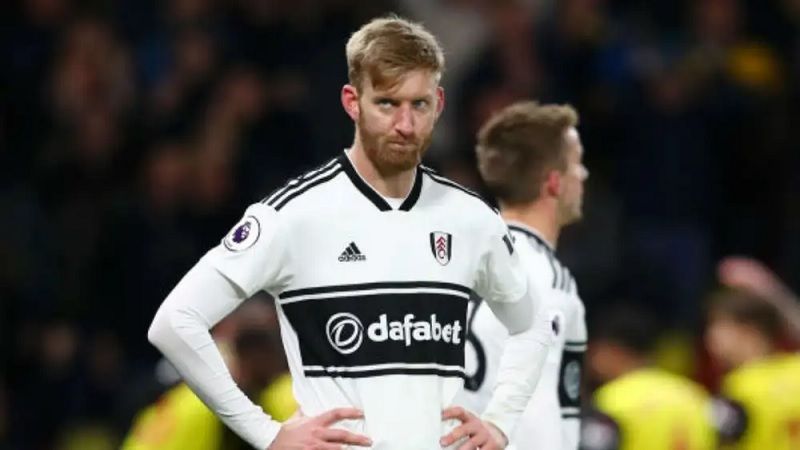 Ream telah menjadi wajah yang akrab di Craven Cottage selama beberapa tahun sekarang
Peluang Ream untuk membuktikan dirinya di Liga Inggris sepertinya sudah berakhir setelah hanya tampil tujuh kali di musim terakhir Fulham di papan atas pada 2020-21. Tapi, musim ini menghadirkan kesempatan baru baginya untuk menunjukkan potensinya di level tersebut.
Manusia besi Fulham
Di usia 35 tahun, Ream mengejutkan banyak orang dengan tampil sangat baik di Premier League musim ini. Dia hanya melewatkan dua menit bermain untuk Fulham dan merupakan satu dari hanya dua pemain, bersama Andreas Perreira, yang memulai setiap pertandingan. Namun, bukan hanya kehadirannya di lapangan yang mengesankan, tetapi juga level tinggi yang dia mainkan secara konsisten.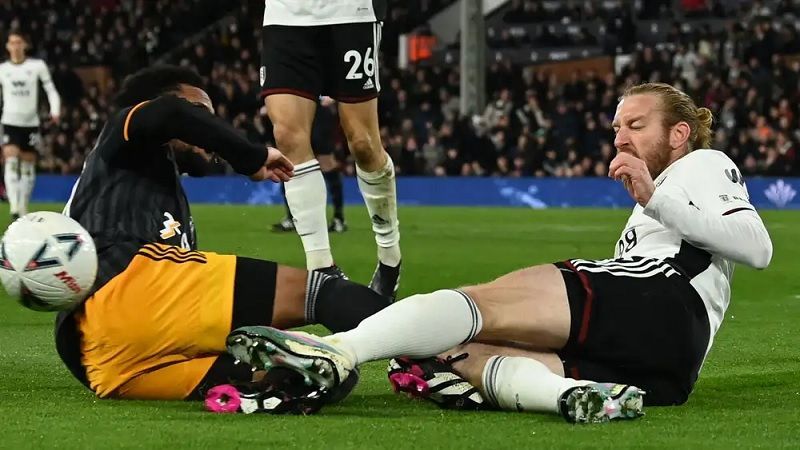 Ream mengejutkan banyak orang dengan tampil sangat baik di Premier League musim ini
Ream saat ini menempati peringkat ke-11 di Liga Premier untuk sapuan sundulan, dan kesembilan untuk blok dan sapuan keseluruhan, menempatkannya di antara bek terbaik liga. Selain itu, dia secara teratur memimpin Fulham dalam sentuhan dan operan selama pertandingan individu, menunjukkan bahwa dia telah menjadi bek tengah yang tenang dan terampil dalam bermain bola dalam beberapa tahun terakhir.
Sukses tim
Kesuksesan Fulham musim ini bukan semata-mata karena penampilan individu Ream, melainkan upaya kohesif seluruh tim. Saat ini, mereka duduk di posisi ketujuh klasemen Liga Inggris dan bersiap menghadapi Arsenal dalam laga krusial yang bisa berdampak pada perburuan gelar.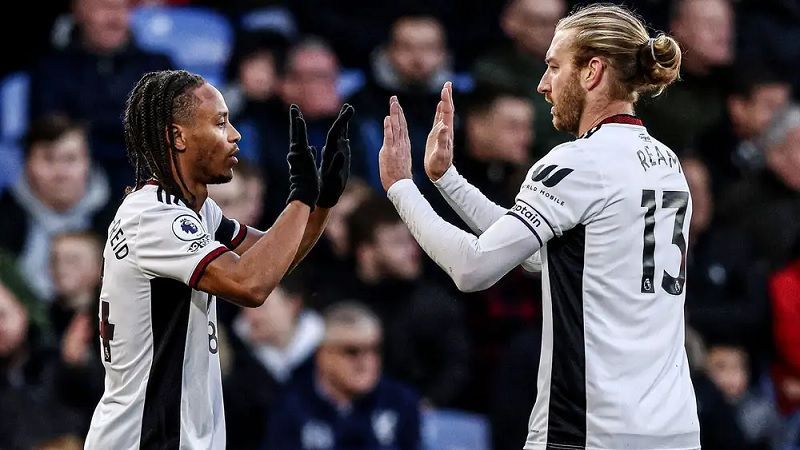 Kesuksesan Fulham musim ini tidak semata-mata karena penampilan individu Ream
Namun, Fulham tidak hanya berperan sebagai spoiler; mereka juga berlomba-lomba untuk mendapatkan kesempatan berlaga di sepak bola Eropa. Dengan hanya kebobolan 34 gol dalam 26 pertandingan, rekor pertahanan Fulham sebanding dengan Tottenham kelas berat dan Manchester United. Tim saat ini sedang berjuang untuk mendapatkan tempat di Europa atau Liga Konferensi, dan meskipun finis empat besar tampaknya tidak mungkin, itu tidak sepenuhnya mustahil karena mereka tertinggal enam poin dari pemuncak klasemen.
Langkah terakhir Fulham ke kompetisi Eropa adalah pada 2011-12 ketika Clint Dempsey menjadi pemain bintang mereka, tetapi di bawah bimbingan Marco Silva, tim memiliki aspirasi yang realistis untuk kembali ke kompetisi kontinental musim depan saat kampanye saat ini memasuki tahap terakhirnya.
Pemain Terbaik USMNT Musim Ini?
Sulit untuk membantah bahwa siapa pun selain Ream telah menjadi pemain terbaik untuk Tim Nasional Pria AS di Eropa musim ini, mengingat kesuksesan individu dan tim. Sementara Tyler Adams bermain bagus untuk Leeds, perjuangan timnya membuatnya sulit untuk membuat alasan yang kuat untuknya. Brenden Aaronson memulai dengan kuat tetapi sejak itu menurun, Weston McKennie masih baru di Liga Premier, dan Antonee Robinson dalam persaingan tetapi Ream benar-benar bersinar untuk Fulham.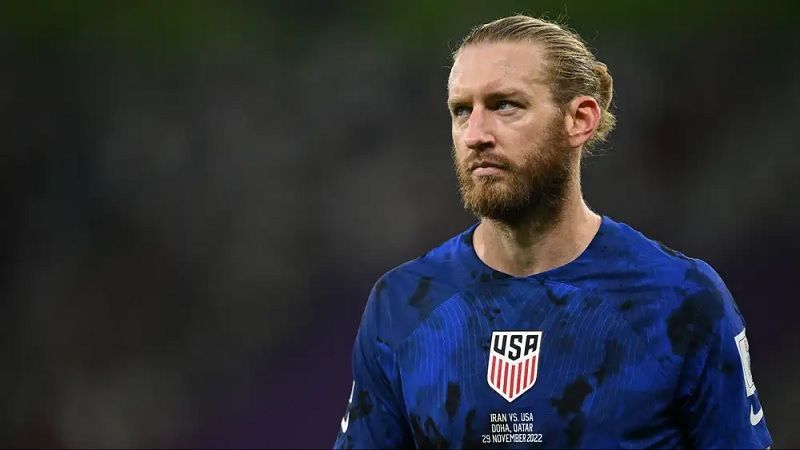 Ream telah menjadi pemain terbaik untuk Tim Nasional Pria AS di Eropa musim ini
Cameron Carter-Vickers dan Malik Tillman bagus, tetapi papan atas Skotlandia tidak bisa dibandingkan dengan Inggris. Christian Pulisic dan Gio Reyna ditahan karena cedera, sementara Tim Weah masuk dan keluar dari barisan Lille sebelum pindah ke bek kiri.
Ricardo Pepi, yang tidak masuk dalam daftar Piala Dunia, adalah penantang dekat dengan gol dua digit untuk FC Groningen dan bisa mencetak lebih banyak saat mereka berusaha untuk bertahan di Eredivisie. Namun, sejujurnya, tidak ada rekan setim muda Ream yang saat ini bermain di level yang sama dengan sang bek, yang telah mencapai performa yang tak tertandingi oleh salah satu dari mereka.
Masa depan
Meski berada di tahun-tahun terakhir karirnya, Ream masih memiliki banyak hal untuk ditawarkan, terbukti dari performanya saat ini. Kontraknya dengan Fulham berjalan hingga musim 2023-24, dan kecil kemungkinan mereka ingin berpisah dengannya. Ream sendiri sangat ingin bermain di kompetisi UEFA, yang belum sempat dia lakukan.
Meskipun dia telah dikaitkan dengan kepindahan ke klub kampung halamannya St. Louis SC di MLS, Ream dapat dengan mudah terus bermain di Eropa selama satu tahun lagi jika dia memilih untuk melakukannya.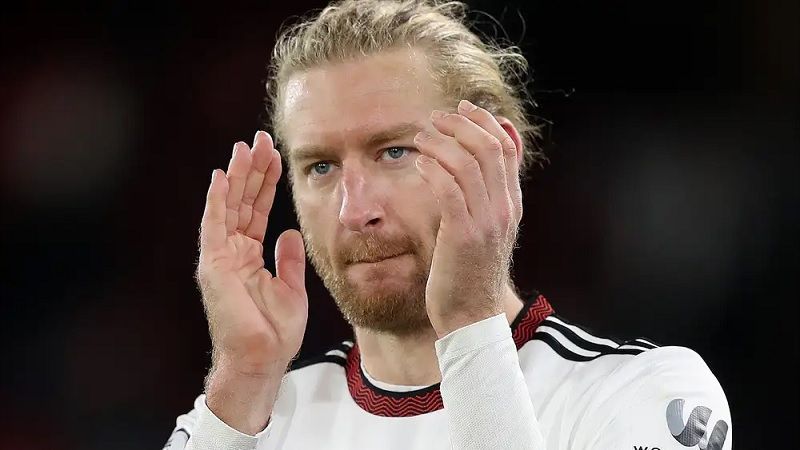 Ream masih memiliki banyak hal untuk ditawarkan, sebagaimana dibuktikan dengan performanya saat ini
Adapun tim nasional, akan sulit bagi Anthony Hudson dan siapa pun yang menggantikannya untuk mengabaikan keterampilan Ream. Piala Emas berlangsung musim panas ini, diikuti oleh Copa America pada tahun 2024, jadi ada banyak peluang bagi Ream untuk membuktikan kemampuannya.
Apakah Ream akan tinggal di Eropa selama itu atau tidak masih harus dilihat, tetapi waktu akan menjawabnya.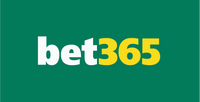 Soccer Accumulator Bonus!
Up to 70% bonus for accumulators on selected leagues at bet365. Applies to pre-match accumulators of 3+ selections on the standard Full Time Result, Both Teams to Score or Result/Both Teams To Score markets only. Bonus percentage is dependent on number of selections. Bonus capped at £100k and applied to returns.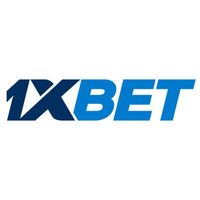 100% bonus on the 1st deposit up to 100$
Looking for a great way to kickstart your online betting experience? Look no further than 1xBet, where you can enjoy a fantastic 100% bonus on your first deposit of up to $100! With this amazing promotion, you'll have double the funds to play with when you sign up and make your first deposit.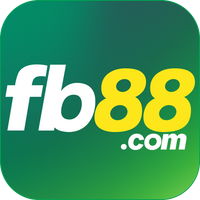 Enjoy 100% Bonus upto 100$
Looking for a great way to boost your online gaming experience? Look no further than FB88! For a limited time, we're offering an incredible promotion that's sure to put a smile on your face. When you sign up and make your first deposit, you'll receive a 100% bonus of up to $100!