Sorotan Sepak Bola Sporting vs Arsenal: Bolak-balik Intens, Gol Beruntung Sendiri (Liga Europa)
(video Europa League Highights) Di leg pertama babak 16 besar Liga Europa, Sporting dan Arsenal memainkan pertandingan yang sangat menarik yang membuat skor bolak-balik, terutama di babak kedua. Sporting harus melakukan pergantian sejak awal ketika gelandang bertahan Manuel Ugarte menerima tiga kartu kuning dan dikeluarkan dari lapangan. Pelatih Almorim memasukkan Hidemasa Morita, seorang bintang Jepang, untuk menggantikannya di lini tengah bersama Pedro Goncalves. Francisco Trincao dan mantan wonderkid Tottenham Marcus Edwards bermain di sayap untuk mendukung striker Paulinho. Di sisi lain, Mikel Arteta dari Arsenal membuat enam perubahan pada tim yang mengalahkan Bournemouth, dengan Reiss Nelson memulai di depan dan rekrutan baru Jakub Kiwior bermain bersama Saliba di pertahanan tengah.
Sporting nyaris memimpin hanya enam menit dengan jebakan offside pintar oleh Goncalves di sayap kiri. Setelah berhasil melewati Jorginho dan Saliba, tembakannya membentur tiang gawang. Sporting bertahan dengan sangat baik, Arsenal membuat frustrasi meskipun tim London memiliki mayoritas penguasaan bola. Namun, pada menit ke-22, Arsenal mencetak gol dari sepak pojok yang dilakukan Vieira. Saliba menyundul bola ke bawah dan masuk ke gawang untuk membuat kedudukan menjadi 1-0.
Setelah Adan melakukan penyelamatan hebat untuk menggagalkan upaya jarak jauh Zinchenko pada menit ke-27, Sporting mulai menekan ke atas dan mendorong bek tengah mereka ke depan untuk bergabung dalam serangan. Mereka mencetak gol penyeimbang di menit ke-34 dari sepak pojok. Inacio memanfaatkan penjagaan Martinelli yang buruk dan menyundul bola ke gawang untuk menjadikannya 1-1.
Akhir babak pertama penuh ketegangan, dengan Turner menyelamatkan tembakan kaki kiri Edwards dan Adan menangkap sundulan Xhaka di garis gawang. Di injury time, Turner hampir memberikan gol kepada Sporting dengan umpan buruk langsung ke Paulinho, tetapi untungnya baginya, dia memperbaiki kesalahannya sebelum pemain Sporting lainnya dapat bereaksi.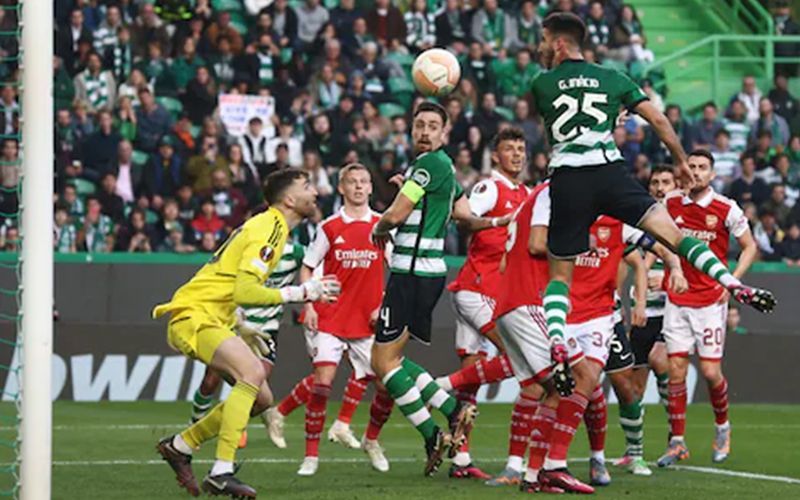 Babak kedua sama menariknya, dengan Arsenal mendorong untuk mencetak gol tetapi Adan melakukan penyelamatan hebat untuk menggagalkan upaya Martinelli satu lawan satu. Pada menit ke-55, Sporting menyerang dari sayap kanan dan Edwards memberikan umpan terobosan kepada Goncalves, yang tembakannya berhasil diselamatkan oleh Turner, tetapi Paulinho ada di sana untuk memanfaatkan bola pantul dan memberi Sporting keunggulan.
Hanya empat menit kemudian, Martinelli hampir mencetak gol solo yang fantastis, tetapi St Juste melakukan tekel krusial untuk mencegahnya menyamakan kedudukan setelah dia mengalahkan bek Sporting dan Adan. Namun, dua menit setelah itu, Paulinho melewatkan kesempatan emas untuk menghentikan permainan saat ia melepaskan tembakan melebar setelah mencetak gol.
Semenit kemudian, Sporting kebobolan gol yang sangat sial. Tembakan jarak jauh Xhaka melenceng dari sasaran, namun dibelokkan Morita dan melewati Adan, yang tak berdaya menghentikannya. Dua menit kemudian, Vieira hampir memberi Arsenal keunggulan dengan sundulan dari umpan silang Tomiyasu, tetapi Adan melakukan penyelamatan yang fantastis untuk menjaga skor tetap imbang.
Setelah peluang itu, kedua tim melakukan pergantian pemain dan tidak ada lagi peluang yang jelas bagi kedua tim. Pertandingan berakhir imbang 2-2, dan kedua tim akan berhadapan pada leg kedua di London pada 16 Maret untuk menentukan siapa yang akan melaju ke perempat final Liga Europa.
Hasil Pertandingan : Sporting 2-2 Arsenal (Separuh waktu: 1-1)
Pencetak gol :
Olahraga: Inacio 34', Paulinho 55'

Arsenal: Saliba 22', Morita 63' (gol bunuh diri)
Susunan pemain awal :
Olahraga: Adan, St Juste, Coates, Inacio, Esgaio, Gonclaves, Morita, Reis, Edwards, Paulinho, Trincao.
Arsenal: Turner, White, Saliba, Kiwior, Zinchenko, Xhaka, Jorginho, Saka, Vieira, Nelson, Martinelli.
Statistik pertandingan :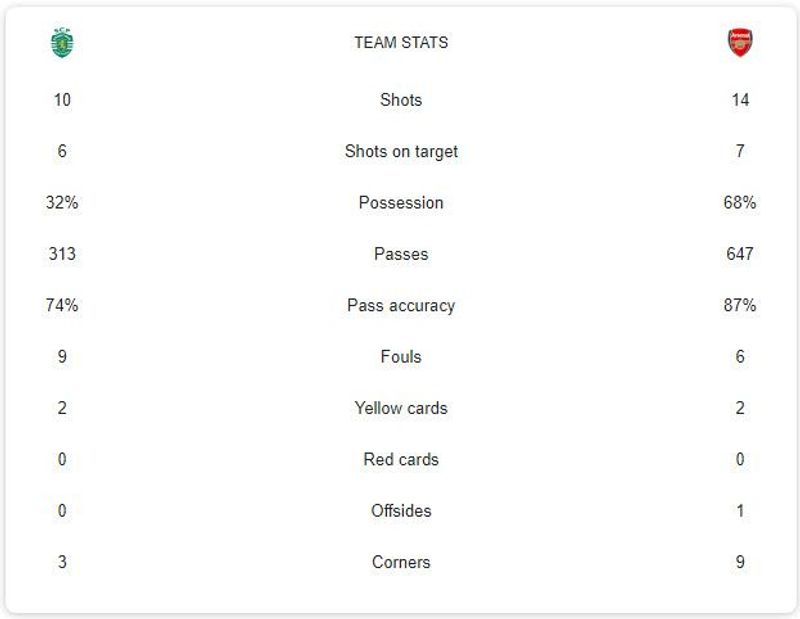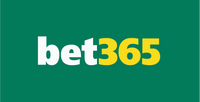 Soccer Accumulator Bonus!
Up to 70% bonus for accumulators on selected leagues at bet365. Applies to pre-match accumulators of 3+ selections on the standard Full Time Result, Both Teams to Score or Result/Both Teams To Score markets only. Bonus percentage is dependent on number of selections. Bonus capped at £100k and applied to returns.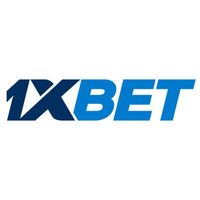 100% bonus on the 1st deposit up to 100$
Looking for a great way to kickstart your online betting experience? Look no further than 1xBet, where you can enjoy a fantastic 100% bonus on your first deposit of up to $100! With this amazing promotion, you'll have double the funds to play with when you sign up and make your first deposit.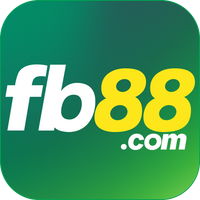 Enjoy 100% Bonus upto 100$
Looking for a great way to boost your online gaming experience? Look no further than FB88! For a limited time, we're offering an incredible promotion that's sure to put a smile on your face. When you sign up and make your first deposit, you'll receive a 100% bonus of up to $100!