Ferencvaros vs Leverkusen Pronostico, quote e consigli sulle scommesse 16/03/2023
Chi regnerà supremo nella resa dei conti tra Ferencvaros e Leverkusen? I nostri analisti di previsione forniscono consigli sulle scommesse e quote attuali per questa partita tanto attesa.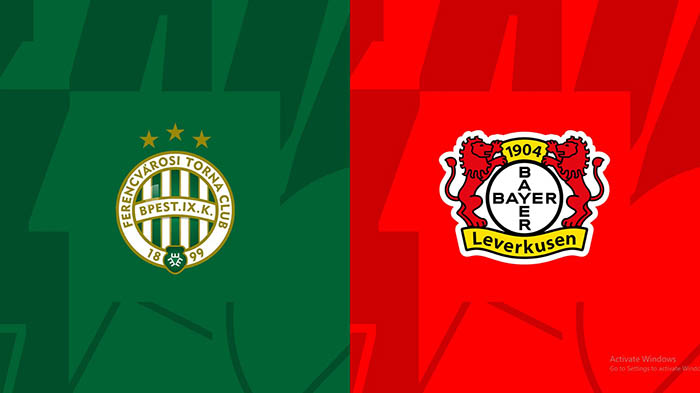 [Pronostici UEFA Europa League] Giovedì, il Bayer Leverkusen riprenderà a giocare mentre ci avviciniamo alla prossima partita di Europa League contro il Ferencvárosi TC. Di seguito sono riportati i nostri pronostici, le statistiche e il sondaggio della partita per la partita Ferencvárosi TC vs. Bayer Leverkusen, insieme alle quote della partita più recenti.
Pronostico Ferencvaros vs Leverkusen: prestazioni recenti e statistiche H2H
Ultime 5 partite di Ferencvaros
Il Ferencvárosi TC cercherà di migliorare la prestazione precedente qui dopo aver subito la sconfitta per 1-2 del Nemzeti Bajnokság I contro il Puskás Akadémia nell'ultima partita.
Endre Botka (96') è stato l'unico nome del Ferencvárosi TC ad apparire a referto. Jakov Pulji (37') e György Komáromi (27') hanno entrambi segnato gol per il Puskás Akadémia.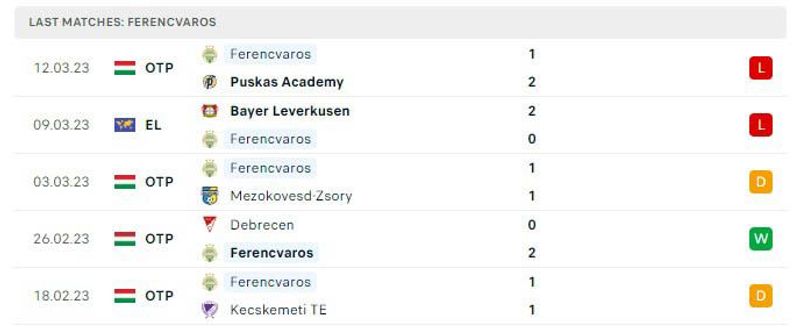 Ultime 5 partite di Ferencvaros
La forma recente del Ferencvaros è stata altalenante, con una vittoria, due pareggi e due sconfitte nelle ultime cinque partite. Nello stadio di casa ha vinto solo una volta nelle ultime cinque partite, pareggiando tre volte e perdendo una volta. Queste statistiche suggeriscono che il Ferencvaros potrebbe avere difficoltà a trovare una forma costante e potrebbe dover lavorare per migliorare le proprie prestazioni, in particolare a casa. Tuttavia, vale la pena notare che la forma può essere imprevedibile e può cambiare rapidamente, quindi il Ferencvaros spera di riprendersi nella prossima partita.
Ultime 5 partite di Leverkusen
Il Bayer Leverkusen entra in questa partita dopo aver sconfitto il Werder Bremen 2-3 nel loro precedente incontro in Bundesliga 1.
In quella gara, il Bayer Leverkusen aveva il 46% del possesso palla e 5 dei suoi 14 tiri in porta sono andati a segno. I gol sono stati segnati da Mitchel Bakker (34'), Jeremie Frimpong (56') e Adam Hloek (83') per il Bayer Leverkusen. Il Werder Bremen ha effettuato 12 tentativi in ​​porta dall'altra parte, di cui 6 riusciti. Il Werder Bremen ha segnato gol con Marvin Ducksch (30') e Niklas Füllkrug (86').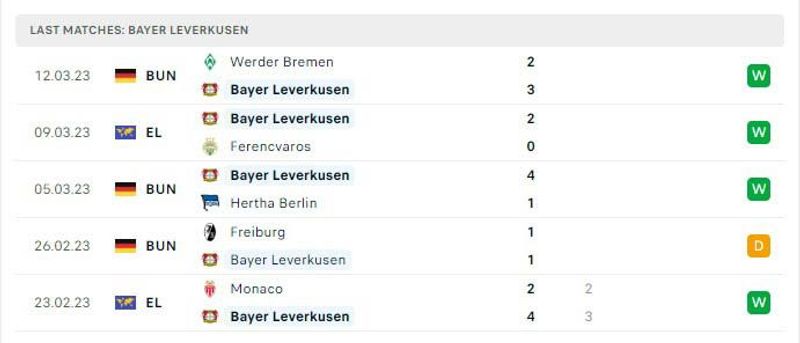 Ultime 5 partite di Leverkusen
La forma recente del Leverkusen è stata impressionante, con quattro vittorie e un pareggio nelle ultime cinque partite. Anche in trasferta si sono comportati bene, vincendo tre delle ultime cinque partite, perdendo solo una volta e pareggiando una volta. Queste statistiche suggeriscono che il Leverkusen è in buona forma e ha saputo mantenere la sua mentalità vincente sia in casa che in trasferta. Con prestazioni così forti, si sentiranno fiduciosi in vista delle prossime partite e cercheranno di continuare la loro serie di vittorie.
Ferencvaros vs Leverkusen H2H Stats
Ferencvaros e Leverkusen si sono affrontate tre volte nel 2021, con il Leverkusen che ha vinto due di quelle partite e il Ferencvaros ne ha vinta una. Nell'ultimo incontro del 9 marzo 2023, il Leverkusen è uscito vittorioso con un punteggio di 2-0.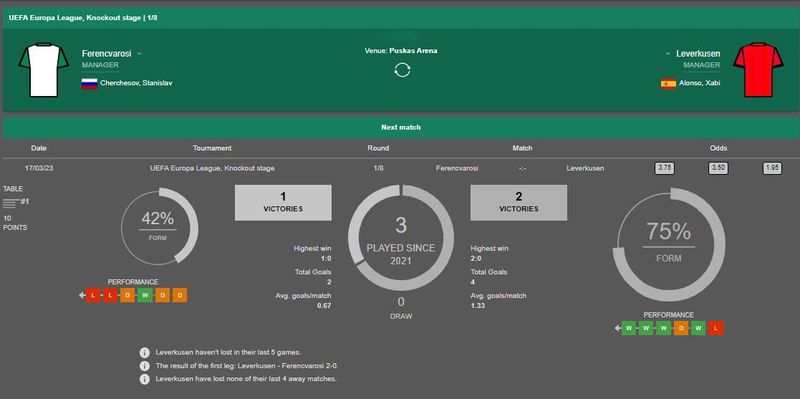 Ferencvaros vs Leverkusen H2H Stats
Il Leverkusen sembra aver avuto la meglio in questo incontro, vincendo due partite su tre. Tuttavia, il Ferencvaros sarà senza dubbio ansioso di migliorare il proprio record contro il Leverkusen e cercherà di assicurarsi una vittoria nel prossimo incontro. La storia testa a testa tra queste due squadre suggerisce che questo incontro potrebbe essere un incontro molto combattuto ed emozionante.
Quote attuali Ferencvaros vs Leverkusen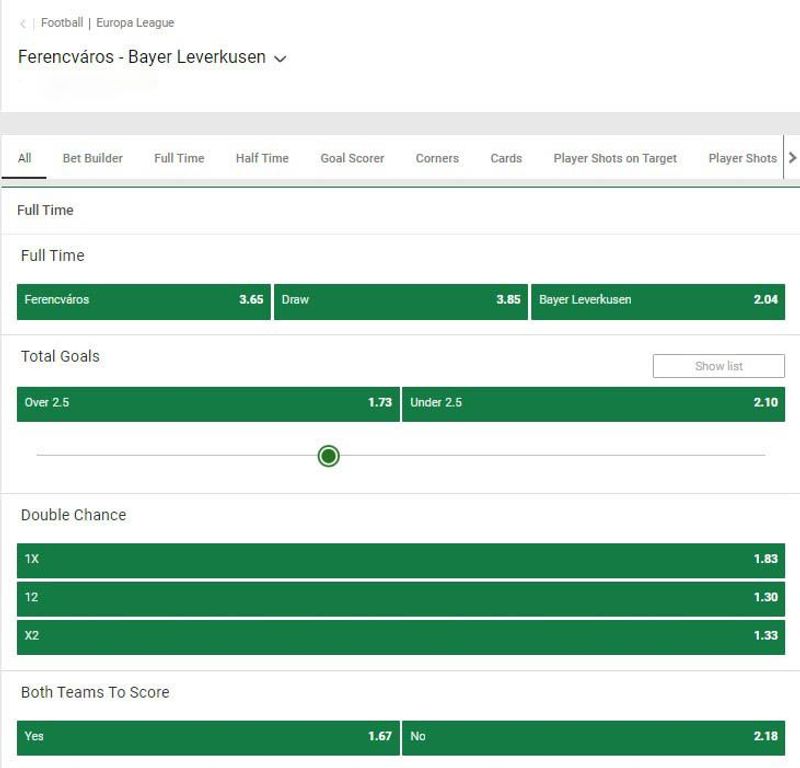 Quote attuali Ferencvaros vs Leverkusen
Ora, controlliamo alcuni degli altri mercati di scommesse e le migliori quote per questa partita:
Quote Handicap : Ferencvaros (0.92) / Leverkusen (1.00)
Quote 1x2 : Ferencvaros (3.65) / Pareggio (3.85) / Leverkusen (2.04)
Over/Under Gol : Oltre 2,5 (1,73) | Meno di 2,5 (2,1)
Entrambe le squadre segnano : Sì (1.67) | No (2.18)
Con la forma attuale, il Leverkusen è valutato più in alto rispetto alla squadra di casa in questa partita da alcuni dei migliori bookmaker. Quando si scommette su Ferencvaros per vincere, pareggiare o perdere questa partita, i bookmaker danno le seguenti quote 1x2: 3.65/ 3.85/ 2.04
[[top_bookmaker]]
Ferencvaros vs Leverkusen Pronostici sulle scommesse
Bayer Leverkusen vince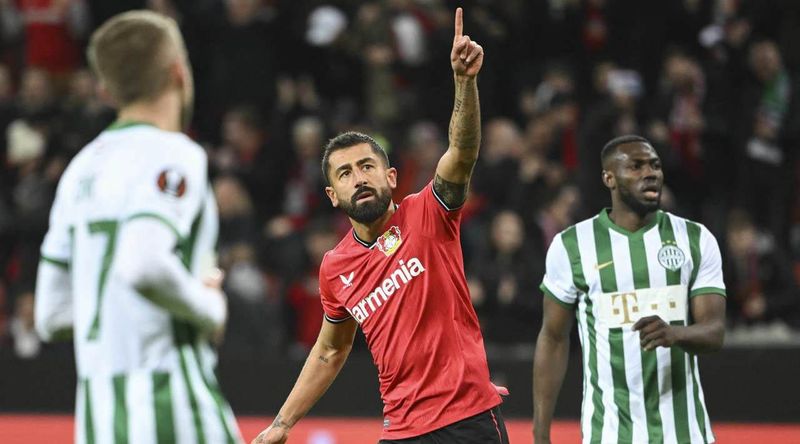 Ferencvaros vs Leverkusen Pronostici sulle scommesse
Sebbene il Ferencvaros abbia dimostrato di essere un avversario ostico in questa stagione, i favoriti nel pronostico Ferencvaros vs Bayer Leverkusen sono senza dubbio la squadra tedesca. Con l'arrivo dell'allenatore Xabi Alonso, le fortune del Bayer sono migliorate notevolmente e hanno vinto due partite consecutive in Bundesliga. Mentre sono ancora a pochi punti dalla competizione per il piazzamento europeo la prossima stagione, la loro principale speranza è attraverso l'Europa League.
Dopo aver vinto l'andata 2-0 , i tedeschi sono in una buona posizione per passare ai quarti di finale. Nel frattempo, il Ferencvaros ha faticato in casa, perdendo contro la Puskas Academy lo scorso fine settimana. Tuttavia, il loro vantaggio nei campionati ungheresi è significativo e la sconfitta non li ha colpiti troppo. Nonostante questo, la forma recente del Bayer Leverkusen suggerisce che sono i favoriti per vincere questo incontro.
Meno di 2,5 gol totali
Domenica, il Leverkusen si è scatenato in un thriller da cinque gol contro il Werder e la squadra ha apportato alcune modifiche per quella partita. La partita contro i campioni d'Ungheria si giocherà con una strategia diversa, e il Bayer vorrà prevenire
eventuali errori, soprattutto in area difensiva. Sebbene il Bayer sia una delle squadre più efficaci in Germania, ha giocato 16 partite con più di due gol segnati rispetto agli otto nella direzione opposta. Il Ferencvaros ha 10 gol sotto i 2,5
stagione di campionato e quattro nelle cinque partite precedenti. Tuttavia, è tutta una questione di atteggiamento e la strategia di gioco della squadra ospite è spesso determinata dalla volontà dell'avversario di attaccare prima della partita tra Ferencvaros e Bayer Leverkusen.
Ferencvaros vs Leverkusen I migliori consigli di Betimate
Ferencvaros-Leverkusen 0-1
Tutto sommato, il Ferencvárosi TC potrebbe faticare a segnare contro questa squadra del Bayer Leverkusen, che crediamo probabilmente vincerà. Per questo motivo, scegliamo una partita molto combattuta in cui il Bayer Leverkusen sarà in vantaggio per 0-1 alla fine del regolamento.
Ferencvaros vs Leverkusen I migliori consigli di Betimate
>>> Prova subito i nostri Suggerimenti Premium se desideri altri migliori suggerimenti <<<
Ferencvaros-Leverkusen Possibili formazioni
Ferencvaros : Dibusz, Botka, Konester, Abena, Civic, Vecsei, Esiti, Zachariassen, Traore, Mmaee, Marquinhos.
Leverkusen : Hradecky, Hincapie, Tah, Tapsoba, Kossounou, Demirbay, Amiri, Frimpong, Wirtz, Azmoum, Diaby.
Ferencvaros vs Leverkusen : Domande frequenti
Chi sono i favoriti per la vittoria? Il Leverkusen è il favorito schiacciante per la vittoria.
Qual è stato il punteggio quando queste due squadre si sono incontrate l'ultima volta? Leverkusen-Ferencváros 2-0
A che ora è il calcio d'inizio? 20:00 GMT, 21:00 CET.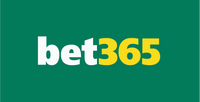 Soccer Accumulator Bonus!
Up to 70% bonus for accumulators on selected leagues at bet365. Applies to pre-match accumulators of 3+ selections on the standard Full Time Result, Both Teams to Score or Result/Both Teams To Score markets only. Bonus percentage is dependent on number of selections. Bonus capped at £100k and applied to returns.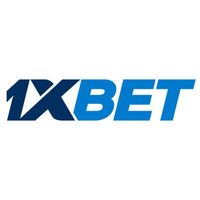 100% bonus on the 1st deposit up to 100$
Looking for a great way to kickstart your online betting experience? Look no further than 1xBet, where you can enjoy a fantastic 100% bonus on your first deposit of up to $100! With this amazing promotion, you'll have double the funds to play with when you sign up and make your first deposit.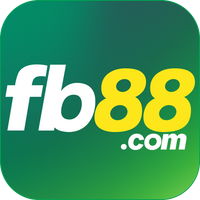 Enjoy 100% Bonus upto 100$
Looking for a great way to boost your online gaming experience? Look no further than FB88! For a limited time, we're offering an incredible promotion that's sure to put a smile on your face. When you sign up and make your first deposit, you'll receive a 100% bonus of up to $100!