Punteggio finale Bayer Leverkusen vs Ferencvaros, risultato (UEFA Europa League): classe rappresentativa tedesca
Punteggio finale Bayer Leverkusen-Ferencvaros, risultato (UEFA Europa League): negli ottavi di finale di UEFA Europa League, il Bayer Leverkusen ha inflitto una sconfitta per 2-0 all'andata ai campioni d'Ungheria, interrompendo la striscia di imbattibilità di 11 partite del Ferencváros tutte le competizioni (UEL).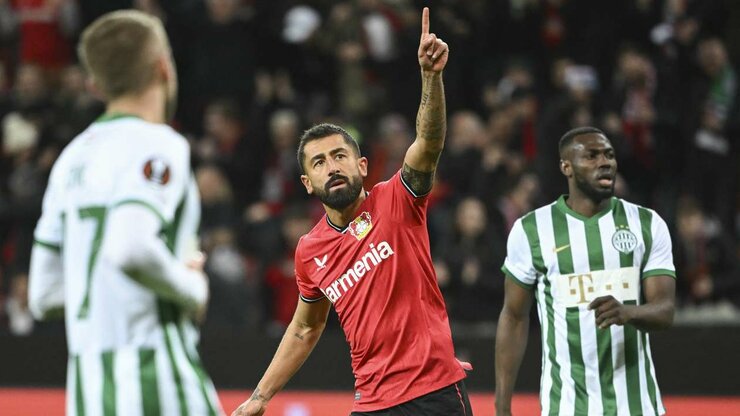 Bayer Leverkusen - Ferencvaros Highlights
Il Bayer Leverkusen si è assicurato una vittoria per 2-0 sul Ferencvaros nell'andata degli ottavi di finale di UEFA Europa League alla BayArena grazie alle reti di Kerem Demirbay e Edmond Tapsoba. Nonostante abbia dovuto ribaltare una sconfitta dell'andata negli spareggi per battere il Monaco ai rigori, il Leverkusen è stato quello che è passato in vantaggio nella fase iniziale contro il Ferencvaros quando Demirbay ha segnato dopo che il tiro iniziale di Piero Hincapie è stato bloccato a seguito di un errore del portiere Denes Dibusz . Il Ferencvaros ha avuto la possibilità di pareggiare quando Kristoffer Zachariassen ha colpito la traversa, ma il Leverkusen ha mantenuto il vantaggio per 1-0 all'inizio del primo tempo.
Nella ripresa, il Leverkusen si è difeso bene per tenere a bada il Ferencvaros, con un tiro dalla distanza di Eldar Civic che non è riuscito a centrare il bersaglio. Moussa Diaby ha avuto l'opportunità di raddoppiare per il Leverkusen, ma ha sbagliato il suo tiro da posizione angolata dopo un passaggio intelligente di Florian Wirtz. La partita è stata in gran parte priva di occasioni nitide fino a quando Tapsoba ha segnato su un rimbalzo sulla traversa su punizione del subentrato Adam Hlozek, dando al Leverkusen un comodo vantaggio nel pareggio.
Bayer Leverkusen - Ferencvaros Highlights
Riepilogo Bayer Leverkusen-Ferencvaros
L'ultima cosa che il Ferencváros avrebbe voluto fare era restare in svantaggio dopo aver perso sei delle precedenti sette partite in trasferta di UEL in arrivo stasera. Ma gli ungheresi incontrarono quel destino e furono maestri della loro stessa distruzione nel processo. Florian Wirtz ha approfittato di un gioco scadente scambiando passaggi con Kerem Demirbay prima che quest'ultimo dei due portasse decisamente in vantaggio il Leverkusen.
Tuttavia, il Ferencváros non ha perso slancio dopo quel gol, e può ritenersi sfortunato per non aver risposto subito quando Kristoffer Zachariassen ha battuto contro la traversa il superbo passaggio di Bálint Vécsei. Sull'orlo dell'intervallo, gli ospiti sono quasi rimasti a rimpiangere quell'occasione persa, ma Demirbay, che aveva già segnato una volta, non è riuscito a portare in porta il suo tiro dal limite dell'area.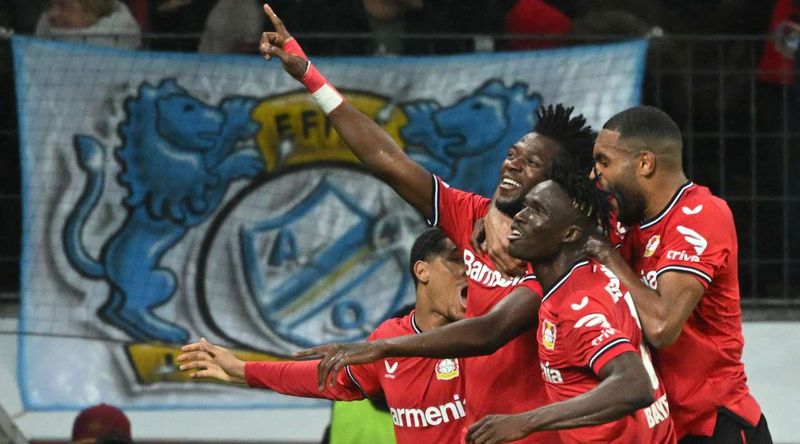 Tapsoba ha segnato all'86'
La pressione era sul Ferencváros per uscire dopo l'intervallo e in qualche modo esercitare pressione sui padroni di casa, ma hanno faticato a produrre molte occasioni nette. In realtà, Die Werkself è andato più vicino a segnare il secondo gol della partita, ma Wirtz, che ha avuto un ruolo chiave nel primo gol della partita, ha lanciato un tentativo a lato della rete quando avrebbe potuto davvero fare meglio.
La BayArena è stata tesa quando la squadra di Xabi Alonso si è avvicinata per assicurarsi un vantaggio all'andata, dopo tre partite senza vittorie in Europa. Nonostante il loro svantaggio, il Ferencváros ha mostrato poca fretta di trovare qualcosa da riportare in Ungheria, e Edmond Tapsoba alla fine li ha puniti per la loro mancanza di intenti. Mentre guidava a casa il rimpallo su una feroce punizione di Adam Hloek per aggravare un inizio disastroso della prima incursione in assoluto del Ferencváros dopo la fase a gironi in una competizione europea, il difensore del Leverkusen ha segnato la partita, e forse anche il pareggio.
Punteggio finale tra Bayer Leverkusen e Ferencvaros
| | | | |
| --- | --- | --- | --- |
| | 1H | 2H | Finale |
| Bayer Leverkusen | 1 | 1 | 2 |
| Ferencvaros | 0 | 0 | 0 |
Obiettivi
Bayer Leverkusen : 1-0 Demirbay (9'), 2-0 Tapsoba (86')
Bayer Leverkusen-Ferencvaros confermate le formazioni
Leverkusen: Hradecky (c) - Tapsoba, Tah, Kossounou - Frimpong, Amiri, Demirbay, Hincapie - Wirtz (Schick 89') - Diaby (Hlozek 71'), Azmoun (Adli 60')
Ferencvaros : Dibusz (c) - Botka (Wingo 87'), Knoester, Abena, Civic - Esiti, Vecsei - Traore (Frederiksen 87'), Zachariassen, Marquinhos (Gojak 78') - R. Mmaee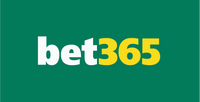 Soccer Accumulator Bonus!
Up to 70% bonus for accumulators on selected leagues at bet365. Applies to pre-match accumulators of 3+ selections on the standard Full Time Result, Both Teams to Score or Result/Both Teams To Score markets only. Bonus percentage is dependent on number of selections. Bonus capped at £100k and applied to returns.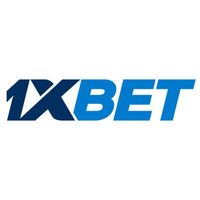 100% bonus on the 1st deposit up to 100$
Looking for a great way to kickstart your online betting experience? Look no further than 1xBet, where you can enjoy a fantastic 100% bonus on your first deposit of up to $100! With this amazing promotion, you'll have double the funds to play with when you sign up and make your first deposit.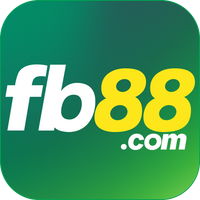 Enjoy 100% Bonus upto 100$
Looking for a great way to boost your online gaming experience? Look no further than FB88! For a limited time, we're offering an incredible promotion that's sure to put a smile on your face. When you sign up and make your first deposit, you'll receive a 100% bonus of up to $100!