Highlights di calcio tra Sporting e Arsenal: intenso botta e risposta, fortunato autogol (Europa League)
(video Europa League Highlights) Nell'andata degli ottavi di finale di Europa League, Sporting e Arsenal hanno giocato una partita incredibilmente emozionante che ha visto il punteggio andare avanti e indietro, soprattutto nel secondo tempo. Lo Sporting ha dovuto effettuare una sostituzione nelle prime fasi quando il centrocampista difensivo Manuel Ugarte ha ricevuto tre cartellini gialli ed è stato espulso. L'allenatore Almorim ha chiamato Hidemasa Morita, una stella giapponese, per sostituirlo a centrocampo al fianco di Pedro Goncalves. Francisco Trincao e l'ex prodigio del Tottenham Marcus Edwards hanno giocato sulle fasce per supportare l'attaccante Paulinho. Dall'altra parte, Mikel Arteta dell'Arsenal ha apportato sei modifiche alla squadra che ha battuto il Bournemouth, con Reiss Nelson titolare in attacco e il nuovo acquisto Jakub Kiwior che gioca al fianco di Saliba al centro della difesa.
Lo Sporting sfiora il vantaggio al 6' con un'abile trappola del fuorigioco di Goncalves sulla fascia sinistra. Dopo aver superato Jorginho e Saliba, ha colpito il palo con il suo tiro. Lo Sporting ha difeso molto bene, frustrando l'Arsenal nonostante i londinesi avessero la maggioranza del possesso palla. Tuttavia, al 22 ', l'Arsenal ha segnato su calcio d'angolo battuto da Vieira. Saliba ha colpito di testa la palla verso il basso e in rete per l'1-0.
Dopo che Adan ha effettuato una grande parata per negare il tiro dalla distanza di Zinchenko al 27 ', lo Sporting ha iniziato a premere in alto in campo e spingere in avanti i difensori centrali per unirsi all'attacco. Hanno segnato il pareggio al 34 'su calcio d'angolo. Inacio approfitta della pessima marcatura di Martinelli e di testa insacca di testa l'1-1.
La fine del primo tempo è stata piena di tensione, con Turner che parava il tiro di sinistro di Edwards e Adan che prendeva il colpo di testa di Xhaka sulla linea di porta. Nei minuti di recupero, Turner ha quasi regalato un gol allo Sporting con un passaggio sbagliato direttamente a Paulinho, ma fortunatamente per lui, ha corretto il suo errore prima che qualsiasi altro giocatore dello Sporting potesse reagire.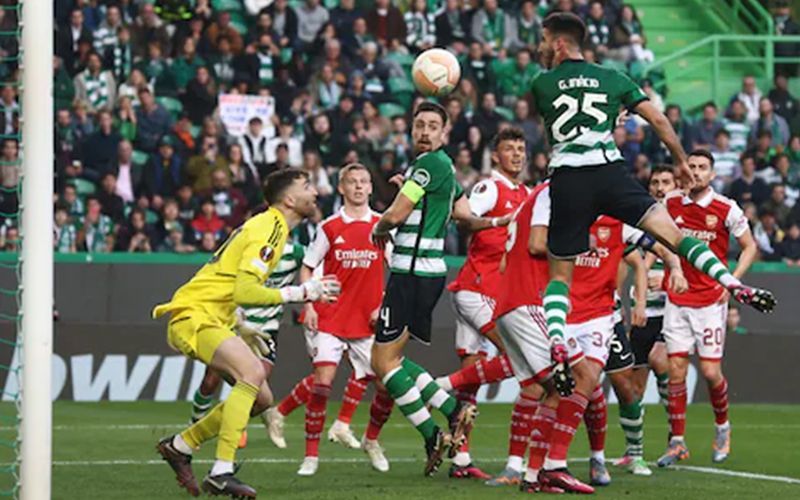 La ripresa è stata altrettanto entusiasmante, con l'Arsenal che spingeva per il gol ma Adan con una grande parata negava l'uno contro uno a Martinelli. Al 55', lo Sporting ha attaccato sulla fascia destra ed Edwards ha giocato un delicato passaggio filtrante a Goncalves, il cui tiro è stato parato da Turner, ma Paulinho è stato lì per intercettare il rimpallo e portare lo Sporting in vantaggio.
Solo quattro minuti dopo, Martinelli ha quasi segnato un fantastico gol in solitaria, ma St Juste ha effettuato un contrasto decisivo per impedirgli di pareggiare dopo aver battuto sia i difensori dello Sporting che Adan. Tuttavia, due minuti dopo, Paulinho ha perso un'occasione d'oro per mettere a tacere la partita quando ha tirato a lato dopo essere passato in porta.
Un minuto dopo, lo Sporting ha subito un gol molto sfortunato. Il tiro dalla distanza di Xhaka è andato fuori bersaglio, ma è stato deviato da Morita e superato Adan, che non è stato in grado di fermarlo. Due minuti dopo, Vieira ha quasi portato in vantaggio l'Arsenal con un colpo di testa su cross di Tomiyasu, ma Adan ha effettuato una parata fantastica per mantenere il punteggio in parità.
Dopo quell'occasione, entrambe le squadre hanno effettuato sostituzioni e non ci sono state più occasioni nette per nessuna delle due parti. La partita si è conclusa con un pareggio per 2-2 e le due squadre si affronteranno nella gara di ritorno a Londra il 16 marzo per determinare chi avanzerà ai quarti di finale di Europa League.
Risultato partita : Sporting 2-2 Arsenal (intervallo: 1-1)
Marcatori :
Sporting: Inacio 34', Paulinho 55'

Arsenal: Saliba 22', Morita 63' (autogol)
Formazioni iniziali :
Sportivi: Adan, St Juste, Coates, Inacio, Esgaio, Gonclaves, Morita, Reis, Edwards, Paulinho, Trincao.
Arsenale: Turner, White, Saliba, Kiwior, Zinchenko, Xhaka, Jorginho, Saka, Vieira, Nelson, Martinelli.
Statistiche partita :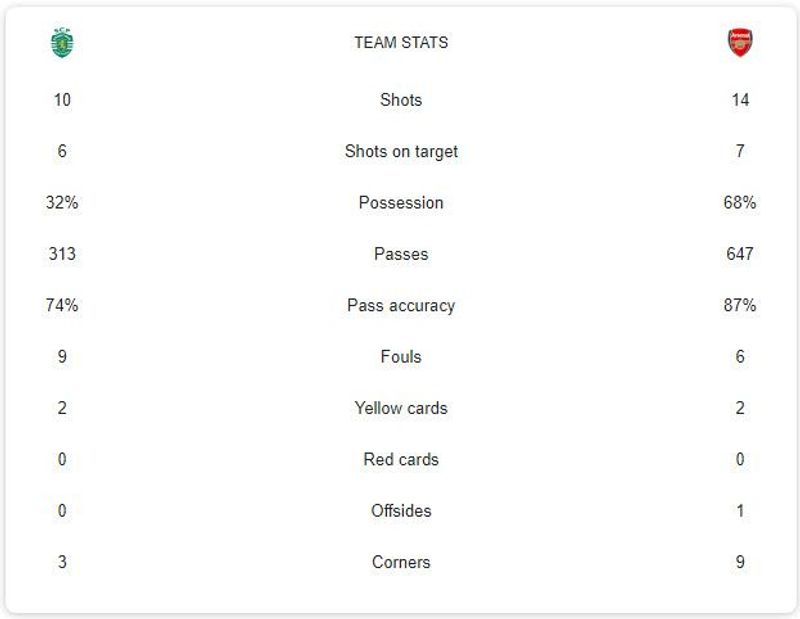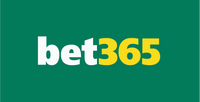 Soccer Accumulator Bonus!
Up to 70% bonus for accumulators on selected leagues at bet365. Applies to pre-match accumulators of 3+ selections on the standard Full Time Result, Both Teams to Score or Result/Both Teams To Score markets only. Bonus percentage is dependent on number of selections. Bonus capped at £100k and applied to returns.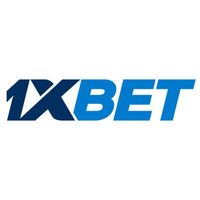 100% bonus on the 1st deposit up to 100$
Looking for a great way to kickstart your online betting experience? Look no further than 1xBet, where you can enjoy a fantastic 100% bonus on your first deposit of up to $100! With this amazing promotion, you'll have double the funds to play with when you sign up and make your first deposit.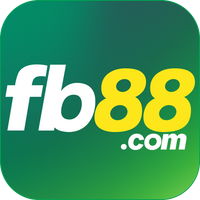 Enjoy 100% Bonus upto 100$
Looking for a great way to boost your online gaming experience? Look no further than FB88! For a limited time, we're offering an incredible promotion that's sure to put a smile on your face. When you sign up and make your first deposit, you'll receive a 100% bonus of up to $100!