Union Berlin vs Union SG Punteggio finale, risultato (UEL): un pareggio in una battaglia a sei gol
Union Berlin vs Union SG Punteggio finale, risultato (UEL): Union Berlin e Union Saint-Gilloise del Belgio hanno pareggiato 3-3 nell'andata degli ottavi di finale di UEFA Europa League. Momento saliente Union Berlino vs Union SG
L'emozionante sfida degli ottavi di finale di UEFA Europa League (UEL) tra Royale Union Saint-Gilloise e Union Berlin si è conclusa con un pareggio per 3-3 dopo che il pareggio all'89' dell'Union Berlin aveva regalato alla Royale Union Saint-Gilloise una clamorosa vittoria. La striscia di imbattibilità dei padroni di casa è ora di 14 partite ufficiali dopo il pareggio nel finale.
Sintesi Union Berlin vs Union SG
Union Berlin e Saint-Gilloise si sono affrontate per la terza volta in questa stagione dopo essersi incontrate nella fase a gironi dell'UEL. Le rapide reazioni di Anthony Moris hanno aiutato la squadra belga a superare i primi 20 minuti in buona parte illesa. Il tentativo al volo di Sheraldo Becker è stato deviato sopra la traversa dal portiere, che ha anche parato su un colpo di testa in discesa di Kevin Behrens.
Le prospettive degli ospiti di ripetere quell'impresa sono state aiutate al 28' quando il tiro dalla distanza di Victor Boniface ha preso una feroce deviazione, lasciando lo sfortunato Frederik Rnnow a vedere la palla volare verso la sua porta. L'unica altra sconfitta casalinga dell'Union Berlin in questa stagione è arrivata contro il Saint-Gilloise. Il Saint-Gilloise non è riuscito a difendersi fino all'intervallo come si è scoperto, quando Josip Juranovi ha colpito una bella punizione a giro che è sfuggita a Moris teso.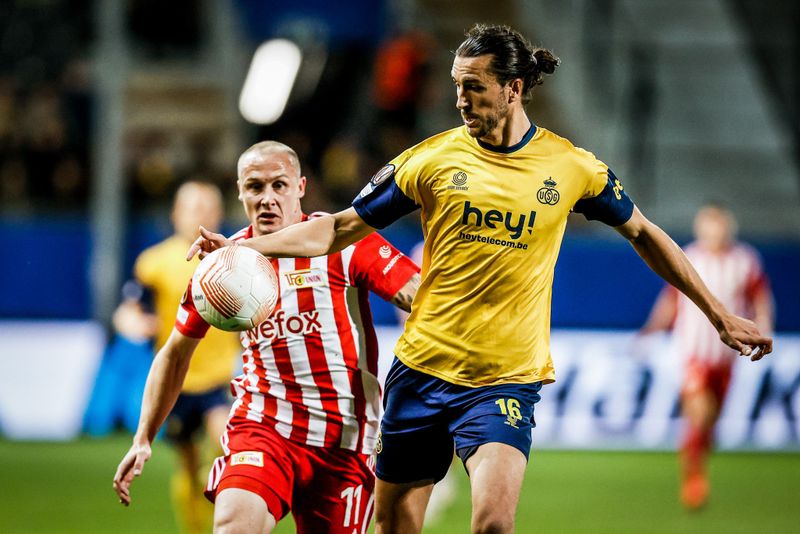 Sintesi Union Berlin vs Union SG
Il secondo tempo è iniziato bene per i padroni di casa tedeschi, ma sono stati penalizzati per un momento di distrazione poco prima dell'ora. Yorbe Vertessen ha segnato il suo terzo gol europeo della stagione dopo che Yorbe Lapoussin lo ha trovato in corsa dopo che un compiacente Christopher Trimmel è stato espropriato proprio all'interno del Saint-Gilloise. Christian Burgess ha ricevuto un rigore per fallo di mano a poco più di 20 minuti dalla fine, dando all'Union Berlin la possibilità di pareggiare dal dischetto. Dopo che il suo tiro di rigore è stato fermato, Robin Knoche ha battuto il rimpallo in porta con facilità.
Tuttavia, il pareggio è durato solo tre minuti quando Saint-Gilloise, impassibile, ha riguadagnato il vantaggio per la terza volta. In uno scenario uno contro uno, Boniface ha mantenuto la calma per segnare il suo secondo gol della partita dopo aver ricevuto un cross basso di Bart Nieuwkoop. Una partita elettrizzante ha ancora in serbo una sorpresa scioccante quando Sven Michel ha livellato le cose per la sua squadra con un tiro deviato all'89 ', mantenendo vivo il pareggio in vista del ritorno della prossima settimana.
Union Berlin vs Union SG Punteggio finale
Obiettivi
Union Berlino: Josip Juranovic 42', Robin Knoche 69', Sven Michel 89'
Union SG: Victor Boniface 28', 72', Yorbe Vertessen 58'
Union Berlino vs Union SG Formazioni
Union Berlino: Rönnow - Doekhi, Knoche, Leite - Trimmel (c) (Gießelmann 78'), Thorsby (Leweling 78'), Khedira, Haberer (Laidouni 63'), Juranovic - Becker (Michel 78'), Behrens (Jordan 63') ')
Union SG: Moris (c) - Nieuwkoop, Burgess, Kandouss, van der Heyden - El Azzouzi, Lapoussin, Lynen - Amani (Puertas 86'), Boniface (Nilsson 86'), Vertessen (Adingra 80')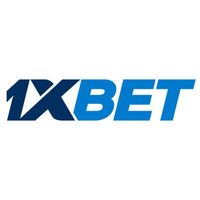 100% bonus on the 1st deposit up to 100$
Looking for a great way to kickstart your online betting experience? Look no further than 1xBet, where you can enjoy a fantastic 100% bonus on your first deposit of up to $100! With this amazing promotion, you'll have double the funds to play with when you sign up and make your first deposit.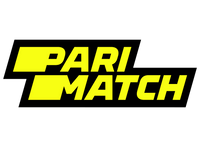 WE DOUBLE YOUR FIRST DEPOSIT - TOP UP $100, GET $200!
Take advantage of our Parimatch promo and double your first deposit! Simply top up your account with $100, and we'll give you an extra $100, for a total of $200 to play with. Don't miss out on this fantastic offer!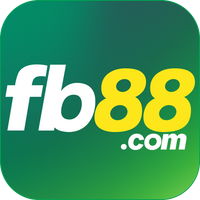 Enjoy 100% Bonus upto 100$
Looking for a great way to boost your online gaming experience? Look no further than FB88! For a limited time, we're offering an incredible promotion that's sure to put a smile on your face. When you sign up and make your first deposit, you'll receive a 100% bonus of up to $100!