Brighton przygotowuje kontrakt płytowy, aby zatrzymać Mitomę
Brighton Club jest gotowy zaoferować napastnikowi Kaoru Mitomie rekordowy kontrakt, aby zatrzymać go w drużynie, ponieważ zwrócił na siebie uwagę kilku europejskich potęg, w tym Realu Madryt, Manchesteru City i Arsenalu.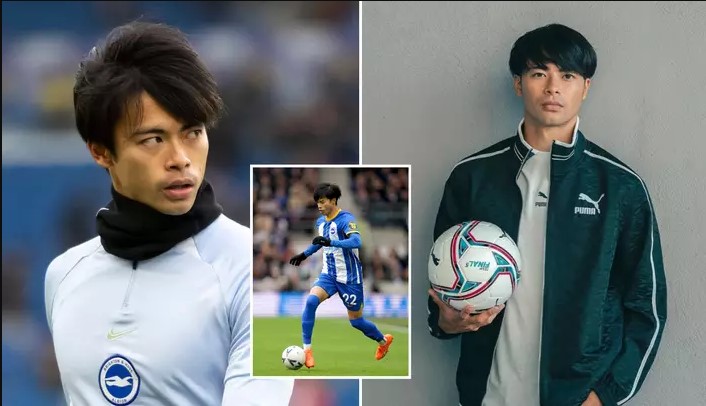 25-letni reprezentant Japonii, który wyróżniał się w tym sezonie dla Seagulls, jest świadectwem renomowanego podejścia klubu do rekrutacji. Jego wybitne występy zwróciły uwagę kilku czołowych europejskich klubów, w tym Realu Madryt, Manchesteru City i Arsenalu. Jednak przed ewentualnym ruchem zarząd Brighton ma plan działania i jest gotowy zaoferować Mitomie rekordowy kontrakt, aby zatrzymać go w klubie.
Wkład Mitomy dla Brighton
W zremisowanym 0:0 Premier League z Newcastle w sierpniu zeszłego roku Mitoma zadebiutował w barwach Brighton. Od tego czasu japoński gracz wstrząsnął rywalami swoimi szybkimi biegami i znakomitymi umiejętnościami, czyniąc go sensacją wartą oglądania.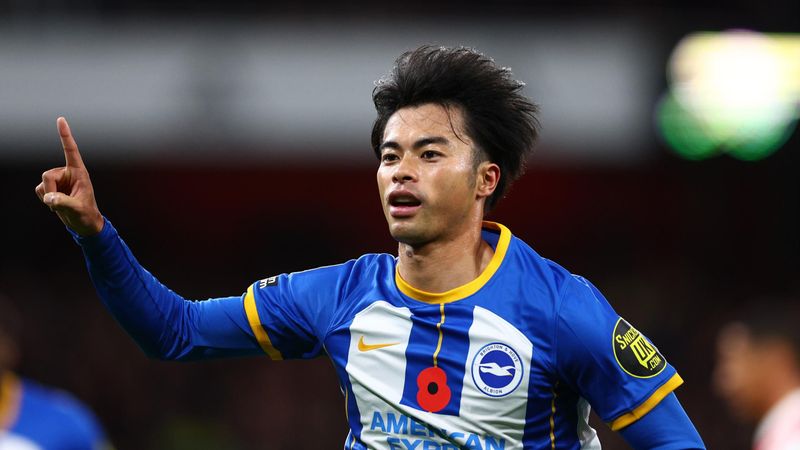 Mitoma miał wielki wkład w Brighton
Mitoma przyczynił się do zdobycia 14 bramek dla Brighton od połowy października ubiegłego roku, w tym wyróżniający się występ przeciwko Liverpoolowi. Brighton zajmuje obecnie siódme miejsce w Premier League w tym sezonie, w dużej mierze dzięki doskonałej grze Mitomy, a zespół wyraża optymizm co do zakwalifikowania się do Pucharu Europy w przyszłym roku.
Real Madryt, Manchester City i Arsenal chcą posiadać Mitomę
Chociaż Erling Haaland grał dobrze w tym roku dla Manchesteru City, gwiazdy zespołu na flankach, takie jak Riyad Mahrez, Phil Foden i Jack Grealish, okazały się mniej stabilne. zdecydować, ile bramek padło. The Citizens mają wysokie cele dla linii ofensywnej, dlatego zostanie dodany dodatkowy personel.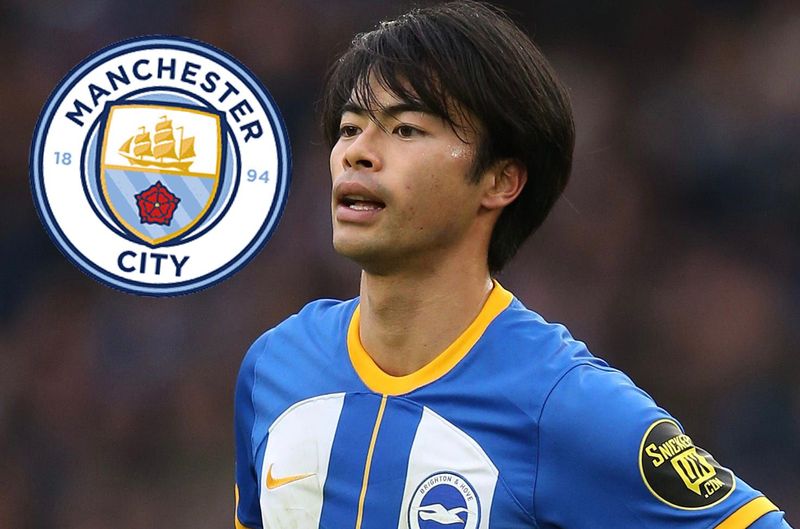 Manchester City chce pozyskać Mitomę
Według źródła ze strony internetowej Transfer Room, Man City ma oko na gracza Brighton Hove & Albion, Kaoru Mitomę, który ma dobry sezon. Mitoma może być idealną opcją dla Mahreza, a nawet Jacka Grealisha. Japoński napastnik jest biegły w grze na obu skrzydłach. Mitoma ma potencjał, aby być doskonałym dodatkiem do ofensywy The Citizens dzięki swojej umiejętnej grze, silnej zdolności mutacji i skutecznemu atakowi.
Ale będzie ostra konkurencja o ten kontrakt, zwykle ze strony Arsenalu. Mikel Arteta mógł postrzegać Brighton jako ośrodek talentów. Nie ma wątpliwości, jak doskonały był White, odkąd został tam przywieziony przez niego jako pierwszy. Trossard został wówczas niedawno zakupiony.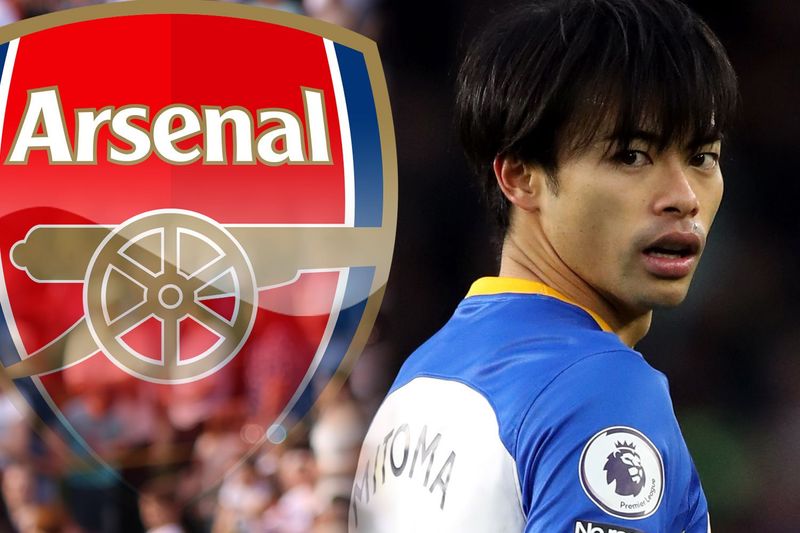 Arsenal chce posiadać Mitomę
Kauro Mitoma, po White i Trossardzie, jest najwyraźniej trzecim nabytkiem Artety z Armex Stadium. Angielskim światem piłki nożnej wstrząsnął japoński król dryblingu. Kanonierzy są również zainteresowani Mitomą, a Takehiro Tomiyasu, kolejny świetny Japończyk, służy obecnie w ich drużynie. Co więcej, Real Madryt jest również zainteresowany jego postępami.
Kontrakt Mitomy z Brighton wygasa w czerwcu 2025 roku, więc jest bardzo prawdopodobne, że japoński pomocnik odejdzie w letnim okienku transferowym 2023 roku.
Brighton znaleźć sposób na zatrzymanie Mitoma
W przypadku 25-letniego gracza Brighton ma załatwić nowy kontrakt z konkurencyjną płacą. Jednak Mitoma może się wahać z powodu uroku Man City i innych znanych klubów. Oczekuje się, że Man City zaoferuje od 50 do 60 milionów funtów za umowę z Mitomą. W porównaniu z Rafaelem Leao czy Khvichą Kvaratskhelią, dwoma wybitnymi europejskimi skrzydłowymi, na których jest popyt na rynku transferowym, nie jest to liczba znacząca.
Brighton zapłacił tylko 2,1 miliona funtów (około 3 milionów euro) w sierpniu 2021 roku, aby podpisać kontrakt z Mitomą z Kawasaki Frontale. Urodzony w 1995 roku zawodnik szybko awansował, co zszokowało Brighton, ponieważ w momencie rekrutacji zawodnika angielski klub zgodził się jedynie na 4-letni kontrakt.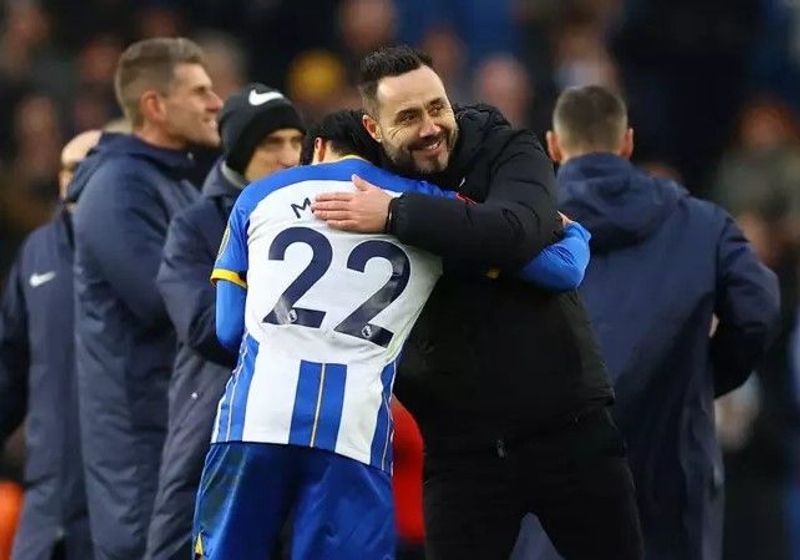 Brighton stara się jak najlepiej zatrzymać Mitomę
"Mitoma jest dla nas kluczową częścią zespołu, ponieważ jeden na jednego na ostatnich 25 metrach jest jednym z najważniejszych graczy. Myślę, że dla niego to pierwszy rok w Premier League i jest to dla niego ważne , na pewno dla nas, ale także dla niego, aby grał z nami kolejny sezon. Nie mamy czasu mówić o rynku transferowym, ponieważ mamy jeszcze trzy miesiące gry i osiągnięcie naszego celu. - Trener Roberto De Zerbi docenił Mitomę.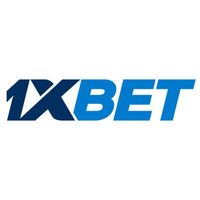 100% bonus on the 1st deposit up to 100$
Looking for a great way to kickstart your online betting experience? Look no further than 1xBet, where you can enjoy a fantastic 100% bonus on your first deposit of up to $100! With this amazing promotion, you'll have double the funds to play with when you sign up and make your first deposit.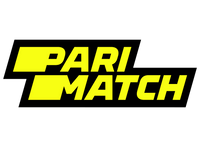 WE DOUBLE YOUR FIRST DEPOSIT - TOP UP $100, GET $200!
Take advantage of our Parimatch promo and double your first deposit! Simply top up your account with $100, and we'll give you an extra $100, for a total of $200 to play with. Don't miss out on this fantastic offer!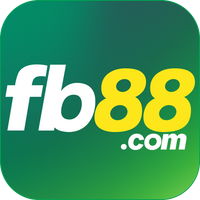 Enjoy 100% Bonus upto 100$
Looking for a great way to boost your online gaming experience? Look no further than FB88! For a limited time, we're offering an incredible promotion that's sure to put a smile on your face. When you sign up and make your first deposit, you'll receive a 100% bonus of up to $100!