Końcowy wynik Roma vs Sassuolo, wynik (Serie A): Neroverdi wyczerpuje Roma
Końcowy wynik Roma vs Sassuolo, wynik (Serie A): Sassuolo pokonał Romę u siebie z dość dużą przewagą; miejscowi, mimo że mieli o jednego gracza mniej, zdołali podejść bliżej, ale zabrakło im remisu.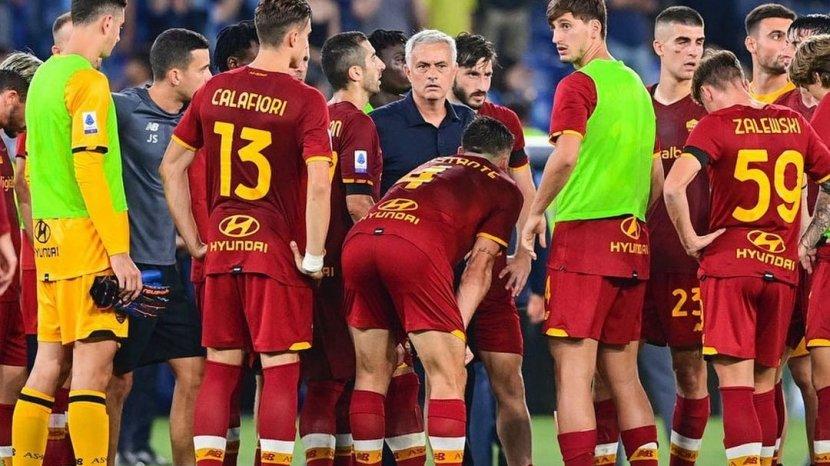 Najciekawsze mecze Romy z Sassuolo
Neroverdi z USA Sassuolo Calcio wygrali trzeci mecz z rzędu w Serie A (SA), porywając 4:3 nad 10-osobową AS Romą na Stadio Olimpico, dzięki trzem golom zdobytym w pierwszej połowie. Mimo że Roma imponująco odpowiedziała bramką Nicoli Zalewskiego, ich skład zmniejszył się do 10 osób po rozdrażnionym kopnięciu Berardiego w polu karnym przez Marasha Kumbulli, co zakończyło się rzutem karnym wykorzystanym przez skrzydłowego Sassuolo. Rezerwowy Paulo Dybala strzelił wspaniałego gola z dystansu, zmniejszając o połowę stratę Romy, ale Sassuolo odzyskał kontrolę i powiększył prowadzenie po golu Pinamontiego, przypieczętowując trzy cenne punkty i przedłużając passę bez porażki na wyjeździe w SA do pięciu meczów, pomimo ostatniego -minuta pocieszenia od Wijnalduma.
Najciekawsze mecze Romy z Sassuolo
Podsumowanie meczu Romy z Sassuolo
W wyniku bezpośredniej czerwonej kartki w przegranej drużynie z Cremonese w 24. rundzie Serie A 28 lutego trener Jose Mourinho został zawieszony na dwa mecze przez władze ligi. Nie nadzorował tej gry.
Football Italy twierdzi, że zamiast oglądać mecz z trybun, "Special One" siedzi w autobusie drużyny lub w szatni. Może swobodnie rozmawiać ze swoimi asystentami, unikając jednocześnie "wścibskich oczu" mediów i fanów w tym miejscu.
Sassuolo grał wczoraj skuteczniej na boisku Olimpico, zdobywając nawet prowadzenie 2: 0 dzięki dwóm golom Armanda Lauriente z bliskiej odległości. Były to pierwsze gole Romy stracone u siebie w 2023 roku. Pierwszy gol zdobyty przez zawodnika Romy padł w 25. minucie, kiedy Nicola Zalewski złapał piłkę z woleja i uderzył w ziemię nad bramkarzem Andreą Consigli.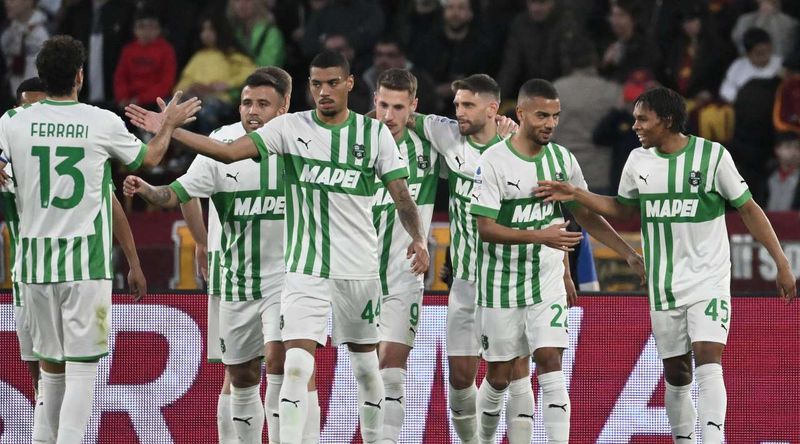 Armand Lauriente (Sassuolo) uderza do bramki prawie z linii bramkowej po szczęśliwym odbiciu, które spadło mu pod nogi
Punktem zwrotnym było złapanie przez Rui Patricio uderzenia z pochylenia Domenico Berardiego w ostatnich oficjalnych sekundach pierwszej połowy. Marash Kumbulla w odpowiedzi kopnął kapitana Sassuolo. Sędzia Michael Fabbri natychmiast ukarał Kumbullę czerwoną kartką po obejrzeniu wideo na linii bocznej i przyznaniu drużynie przeciwnej rzutu karnego. Patricio skręcił w prawo, a Berardi skręcił w lewo na 11 metrze.
Sędzia Luca Marelli zauważył w DAZN, że Roma została zmuszona do wykonania rzutu karnego, ponieważ posiadanie piłki przez Patricio i faul Kumbulli na Berardim w polu karnym zostały uznane za sytuacje z piłką na żywo. "Patricio był w posiadaniu piłki, a sędzia postanowił nie używać gwizdka kończącego grę. Kopnięcie było dość widoczne, gdy VAR polecił sędziemu obejrzeć film" – zauważył Marelli.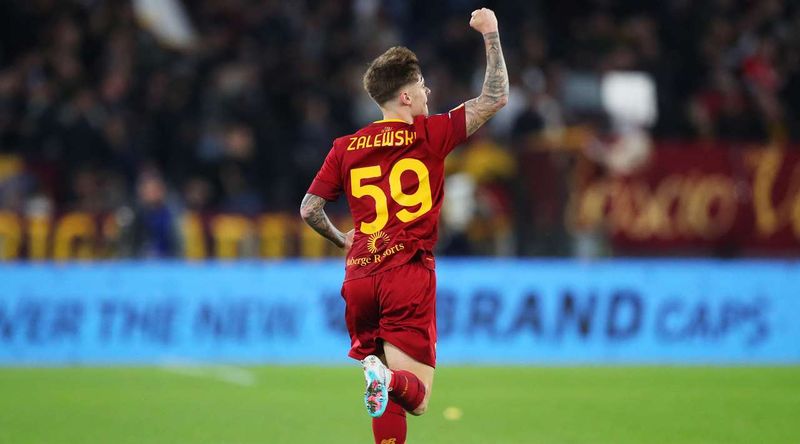 Zalewski zdobył pierwszego gola dla Romy
Dybala zredukował prowadzenie do 2:3 na początku drugiej połowy, po pięciu minutach gry, po jednym kontakcie po podaniu Stephana El Shaarawy'ego, które posłało piłkę w dalszy róg. Po tym, gdy sędzia sfaulował Nemanję Maticia w zderzeniu z Frattesim i Mady Camarą w kłótni z Rogerio, Roma była zdenerwowana jego werdyktami. Giovanni Marra, analityk Romy, zareagował wściekle z dala od boiska i otrzymał prostą czerwoną kartkę.
W pozostałych minutach każda drużyna zdobyła po jednym golu więcej. Andrea Pinamonti dał Sassuolo dwubramkową przewagę, a Georginio Wijnaldum zdobył 3:4 w trzeciej minucie doliczonego czasu gry. Po tej porażce Roma zajmuje teraz piąte miejsce z 47 punktami, remisując z Milanem i dwoma punktami za Lazio, podczas gdy Sassuolo jest na trzynastym miejscu.
Mourinho powróci w rewanżu meczu pierwszej rundy przeciwko Realowi Sociedad w Hiszpanii 16 marca, ale nadal nie będzie mógł poprowadzić meczu derbowego z Lazio w 27. rundzie Serie A 19 marca.
Końcowy wynik Roma - Sassuolo
| | | | |
| --- | --- | --- | --- |
| | 1H | 2H | Finał |
| Romowie | 1 | 2 | 3 |
| Sassuolo | 3 | 1 | 4 |
Bramka
Roma : Zalewski (26'); Dybala (50'); Wijnaldum (90+4')
Sassuolo : Lauriente (13', 18'); Berardi (koj 45+4'); Pinamonti (75')
Roma - Sassuolo potwierdzone składy
Roma : Patricio, Smalling, Kumbulla, Ibanez, Matic (Camara 56), Bove (Dybala 46), Spinazzola (Karsdorp 46), Zalewski (Volpato 77), Abraham (Majchrzak 77), El Shaarawy, Wijnaldum.
Sassuolo : Consigli, Ferrari, Ruan (Erlic 64), Rogerio (Marchizza 87), Toljan, Lopez (Obiang 64), Henrique, Frattesi, Pinamonti, Lauriente (Defrel 76), Berardi (Bajrami 76).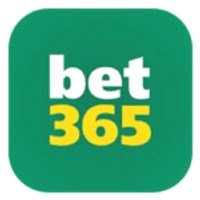 Soccer Accumulator Bonus!
Up to 70% bonus for accumulators on selected leagues at bet365. Applies to pre-match accumulators of 3+ selections on the standard Full Time Result, Both Teams to Score or Result/Both Teams To Score markets only. Bonus percentage is dependent on number of selections. Bonus capped at £100k and applied to returns.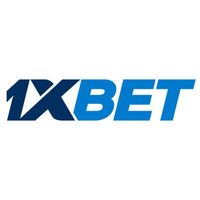 100% bonus on the 1st deposit up to 100$
Looking for a great way to kickstart your online betting experience? Look no further than 1xBet, where you can enjoy a fantastic 100% bonus on your first deposit of up to $100! With this amazing promotion, you'll have double the funds to play with when you sign up and make your first deposit.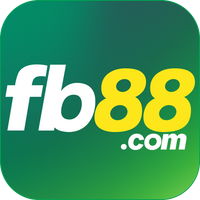 Enjoy 100% Bonus upto 100$
Looking for a great way to boost your online gaming experience? Look no further than FB88! For a limited time, we're offering an incredible promotion that's sure to put a smile on your face. When you sign up and make your first deposit, you'll receive a 100% bonus of up to $100!