Al Nassr x Abha Hightlights Video - Gol soberbo de Ronaldo e retorno dramático (Saudi Pro League)
(Al Nassr 2 - 1 Abha, rodada 21 da Saudi Pro League) Cristiano Ronaldo marcou um gol soberbo para ajudar sua equipe a aliviar a pressão contra um adversário difícil em seus esforços para acompanhar os líderes da liga. Cinco dias após a vitória por 3 a 1 sobre o Abha nas quartas de final da King Cup, em 14 de março, o Al Nassr enfrentou o mesmo adversário na 21ª rodada da Saudi Pro League. A equipe de Cristiano Ronaldo precisava dos 3 pontos para continuar sua busca pelo campeonato contra o líder da liga Al Ittihad.
No entanto, o Al Nassr enfrentou dificuldades ao jogar contra um time que não vencia há 7 partidas consecutivas em todas as frentes. Aos 7 minutos, uma cobrança de falta de Saad Bguir fez com que o goleiro Nawaf Al Aqidi não conseguisse pegar a bola antes de Amine Atouchi marcar no rebote. Porém, o gol foi anulado pelo árbitro Fernando Rapallini por impedimento de Atouchi.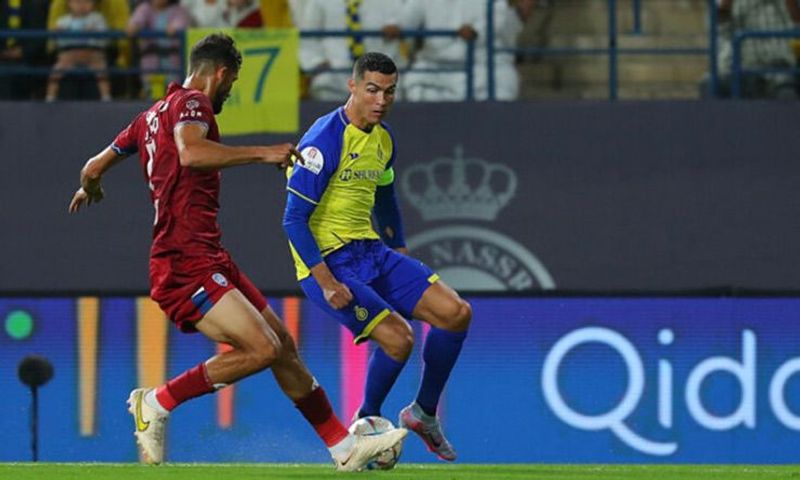 Ronaldo e seus companheiros enfrentaram o Abha pela segunda vez em menos de uma semana, desta vez em uma competição diferente.
Al Nassr 2 x 1 Abha, rodada 21 dos destaques da Saudi Pro League:
Aos 26 minutos, um chute de Abdulfattah Adam da direita surpreendeu seu ex-time Al Nassr, abrindo o placar para Abha. Nos minutos seguintes, os visitantes continuaram a criar muitas dificuldades à equipa de Rudi Garcia.
As dificuldades continuaram para o Al Nassr no segundo tempo. No meio de sua luta, Cristiano Ronaldo demonstrou sua classe de superstar. Aos 78 minutos, o atacante de 38 anos cobrou uma bela cobrança de falta rasteira, cruzando a barreira antes de derrotar o goleiro Devis Epassy e empatar em 1 a 1 para o Al Nassr.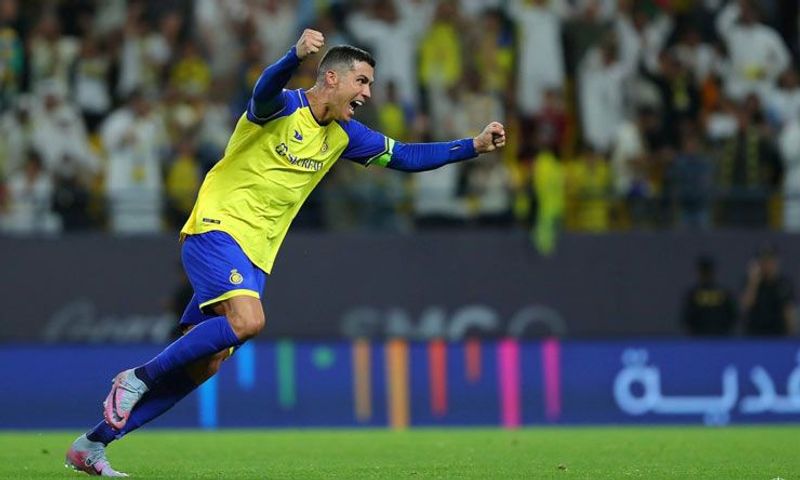 Na partida entre Al Nassr e Abha, na manhã de 19 de março, Cristiano Ronaldo marcou um gol de falta impressionante.
Apenas 2 minutos depois, Abha foi reduzido a 10 homens depois que o meio-campista Zakaria Al Sudani recebeu seu segundo cartão amarelo por empurrar Abdulelah Al Amri para evitar um contra-ataque.
A sorte continuou a sorrir para o Al Nassr quando, aos 81 minutos, Adam passou de herói a vilão para Abha ao manusear a bola na área e pular para um desafio com Alvaro González. O VAR interveio antes que o árbitro marcasse pênalti para o time da casa.
Ronaldo passou a responsabilidade de marcar o pênalti para seu companheiro de equipe Anderson Talisca, que marcou para selar uma vitória por 2 a 1 para o time da casa em Mrsool Park aos 86 minutos.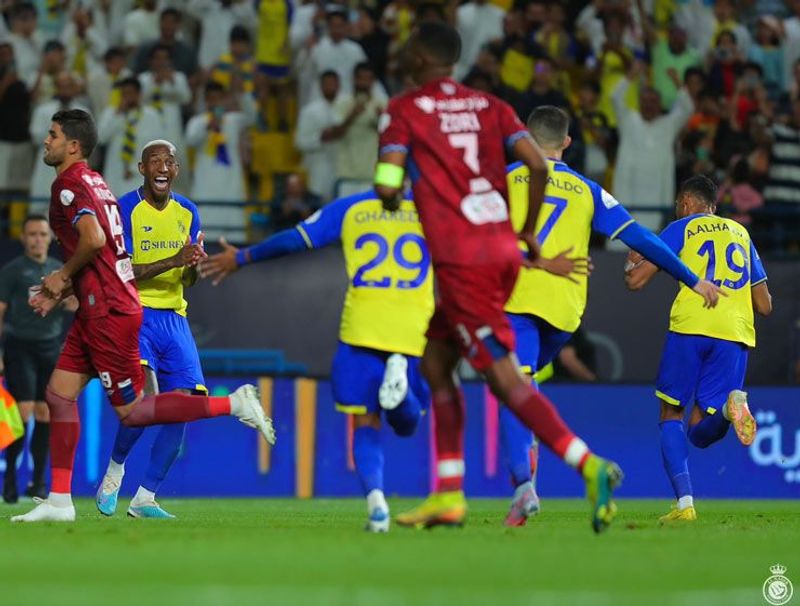 Após o jogo, Ronaldo comemorou com Anderson Talisca quando o atacante brasileiro converteu com sucesso um pênalti para garantir a vitória.
Com o resultado, o Al Nassr soma 49 pontos em 21 partidas pela Saudi Pro League, ainda em segundo lugar e um ponto atrás do líder Al Ittihad. Enquanto isso, o Abha tem 23 pontos após 21 rodadas, colocando-o apenas na 12ª colocação, com 6 pontos de diferença para o grupo da MS League ameaçado de rebaixamento.
Resultado final : Al Nassr 2-1 Abha (Placar ao intervalo: 0-1)
Artilheiros :
Al Nassr: Ronaldo 78', Talisca (pênalti) 86'
Abhá: Adão 26'
Cartão vermelho: Al Sudani (Abha) 80'
Escalações iniciais :
Al Nassr: Al Aquidi; Alvaro Gonzalez, Al Ghannam, Konan, Al Amri; Al Khaibari, Ghareeb, Al Sulaiheem, Luiz Gustavo, Talisca; ronaldo
Abha: Epassy; Al Hamsal, Natiq, Atouchi, Al Doussary; Bguir, Al Sudani, Saddiki, Al Salouli; Adão, Caicedo
Estatísticas da partida :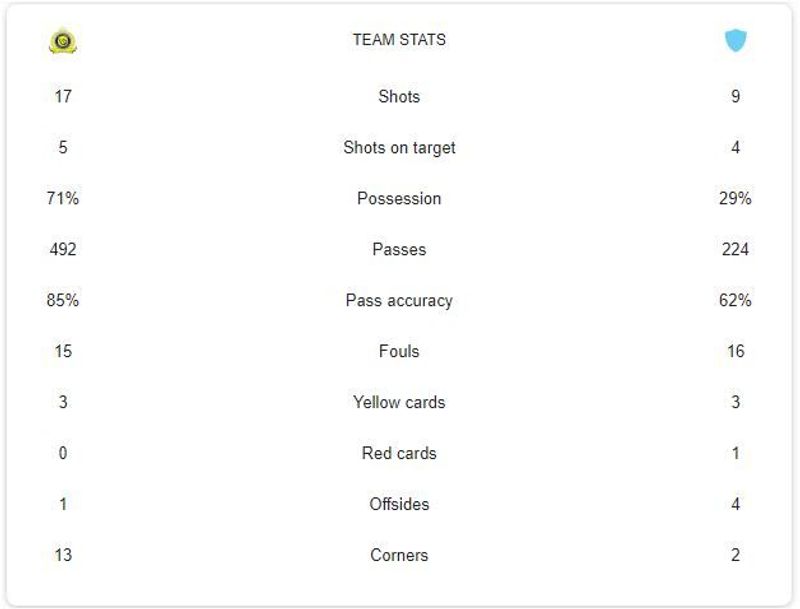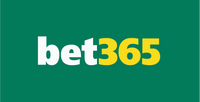 Soccer Accumulator Bonus!
Up to 70% bonus for accumulators on selected leagues at bet365. Applies to pre-match accumulators of 3+ selections on the standard Full Time Result, Both Teams to Score or Result/Both Teams To Score markets only. Bonus percentage is dependent on number of selections. Bonus capped at £100k and applied to returns.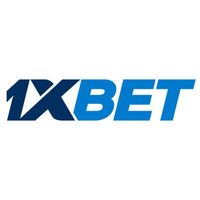 100% bonus on the 1st deposit up to 100$
Looking for a great way to kickstart your online betting experience? Look no further than 1xBet, where you can enjoy a fantastic 100% bonus on your first deposit of up to $100! With this amazing promotion, you'll have double the funds to play with when you sign up and make your first deposit.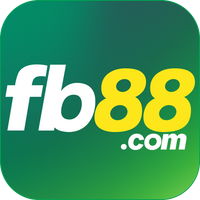 Enjoy 100% Bonus upto 100$
Looking for a great way to boost your online gaming experience? Look no further than FB88! For a limited time, we're offering an incredible promotion that's sure to put a smile on your face. When you sign up and make your first deposit, you'll receive a 100% bonus of up to $100!