Union Berlin x Union SG Placar final, resultado (UEL): Empate na batalha de seis gols
Union Berlin x Union SG Pontuação final, resultado (UEL): Union Berlin e Union Saint-Gilloise da Bélgica empataram em 3 a 3 na partida de ida das oitavas de final da UEFA Europa League. Union Berlin x Union SG Destaque
Um confronto dramático nas oitavas de final da UEFA Europa League (UEL) entre Royale Union Saint-Gilloise e Union Berlin terminou com um empate de 3 a 3, depois que um empate aos 89 minutos para o Union Berlin pareceu dar ao Royale Union Saint-Gilloise uma vitória surpreendente. A sequência invicta dos anfitriões agora é de 14 jogos oficiais após o empate tardio.
Union Berlin x Union SG Resumo
Union Berlin e Saint-Gilloise se enfrentaram pela terceira vez nesta temporada depois de se enfrentarem na fase de grupos da UEL. As rápidas reações de Anthony Moris ajudaram a equipe belga a sobreviver ilesa aos primeiros 20 minutos. O remate de voleio de Sheraldo Becker foi desviado por cima da trave pelo guarda-redes, que também defendeu um cabeceamento de Kevin Behrens.
As perspectivas dos visitantes de repetirem o feito aumentaram aos 28 minutos, quando o remate de longa distância de Victor Boniface sofreu um desvio violento, deixando o infeliz Frederik Rnnow ver a bola voar para a sua baliza. A única outra derrota em casa do Union Berlin nesta temporada foi contra o Saint-Gilloise. Saint-Gilloise não conseguiu defender até o intervalo, quando Josip Juranovi cobrou uma bela cobrança de falta que escapou de um Moris estendido.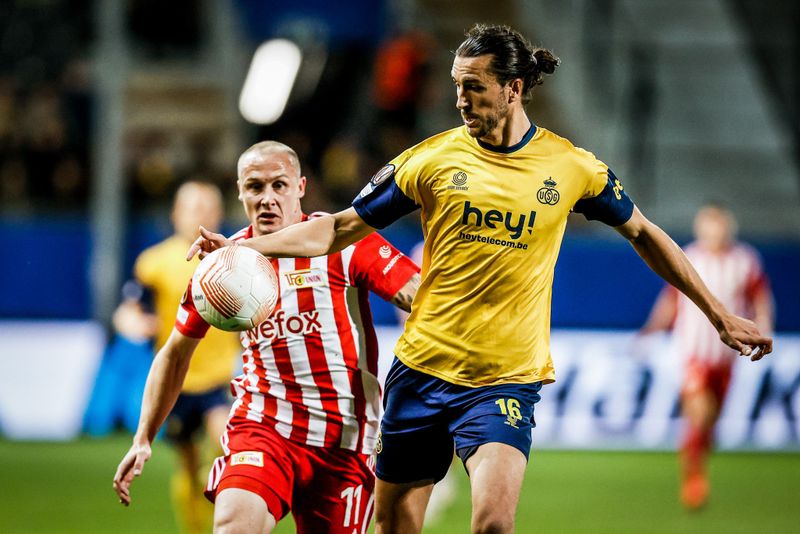 Union Berlin x Union SG Resumo
O segundo período começou forte para os anfitriões alemães, mas eles foram penalizados por um momento de distração pouco antes da marca da hora. Yorbe Vertessen marcou seu terceiro gol europeu na temporada depois que Yorbe Lapoussin o encontrou correndo depois que um complacente Christopher Trimmel foi despojado dentro do Saint-Gilloise. Christian Burgess recebeu um pênalti de handebol a pouco mais de 20 minutos do fim, dando ao Union Berlin a chance de empatar de pênalti. Depois de ter seu pênalti interrompido, Robin Knoche rebateu o rebote para o gol com facilidade.
Mesmo assim, o empate durou apenas três minutos, quando Saint-Gilloise, imperturbável, recuperou a vantagem pela terceira vez. No um a um, Boniface manteve a calma para marcar o segundo gol da partida após receber cruzamento rasteiro de Bart Nieuwkoop. Uma partida emocionante ainda reservava uma surpresa chocante quando Sven Michel igualou as coisas para seu time com um chute desviado aos 89 minutos, mantendo o empate vivo antes da partida de volta na próxima semana.
Resultado final do Union Berlin x Union SG
Metas
Union Berlin: Josip Juranovic 42', Robin Knoche 69', Sven Michel 89'
Union SG: Victor Bonifácio 28', 72', Yorbe Vertessen 58'
Prognósticos Union Berlin x Union SG
Union Berlin: Rönnow - Doekhi, Knoche, Leite - Trimmel (c) (Gießelmann 78'), Thorsby (Leweling 78'), Khedira, Haberer (Laidouni 63'), Juranovic - Becker (Michel 78'), Behrens (Jordan 63' ')
Union SG: Moris (c) - Nieuwkoop, Burgess, Kandouss, van der Heyden - El Azzouzi, Lapoussin, Lynen - Amani (Puertas 86'), Boniface (Nilsson 86'), Vertessen (Adingra 80')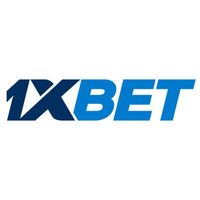 100% bonus on the 1st deposit up to 100$
Looking for a great way to kickstart your online betting experience? Look no further than 1xBet, where you can enjoy a fantastic 100% bonus on your first deposit of up to $100! With this amazing promotion, you'll have double the funds to play with when you sign up and make your first deposit.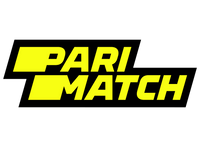 WE DOUBLE YOUR FIRST DEPOSIT - TOP UP $100, GET $200!
Take advantage of our Parimatch promo and double your first deposit! Simply top up your account with $100, and we'll give you an extra $100, for a total of $200 to play with. Don't miss out on this fantastic offer!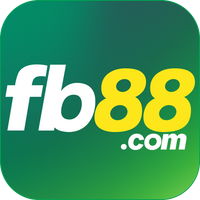 Enjoy 100% Bonus upto 100$
Looking for a great way to boost your online gaming experience? Look no further than FB88! For a limited time, we're offering an incredible promotion that's sure to put a smile on your face. When you sign up and make your first deposit, you'll receive a 100% bonus of up to $100!