Se acabó el tiempo de Conte en los Spurs - ¿Quién debería ocupar su lugar?
El futuro técnico del Tottenham: Pochettino, Thomas Tuchel y los otros candidatos para suceder al técnico del Tottenham, Antonio Conte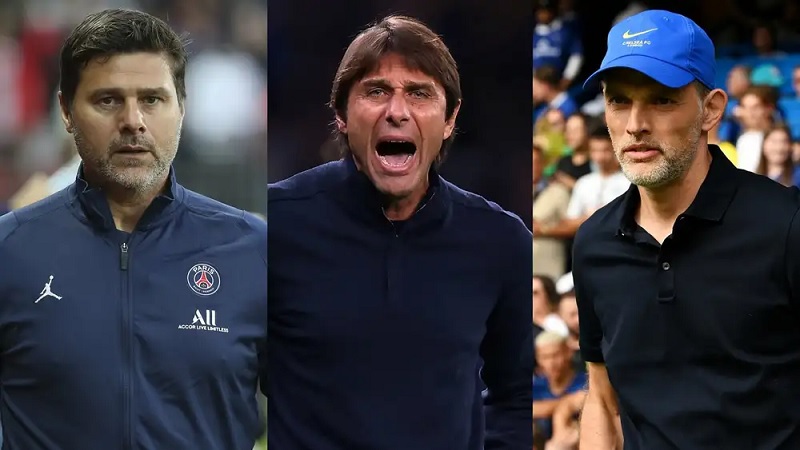 En el norte de Londres, parece que un cambio en el banquillo es inminente en los próximos meses. La pregunta es, ¿quién sería el candidato más adecuado? A pesar de la derrota del Tottenham ante el AC Milan en la Liga de Campeones el miércoles, ya estaba claro que la posición de Antonio Conte como técnico del club no era segura a largo plazo.
El contrato de Conte en el norte de Londres expira al final de la temporada, y dado que las posibilidades del equipo de clasificarse para la Liga de Campeones de la próxima temporada son inciertas, los fanáticos están cada vez más insatisfechos con sus métodos. A pesar de recuperarse por completo de la cirugía de extirpación de la vesícula biliar, el ex entrenador del Inter y la Juventus no logró inspirar una remontada en la línea de banda para el partido de vuelta de los octavos de final de los Spurs contra el Milán.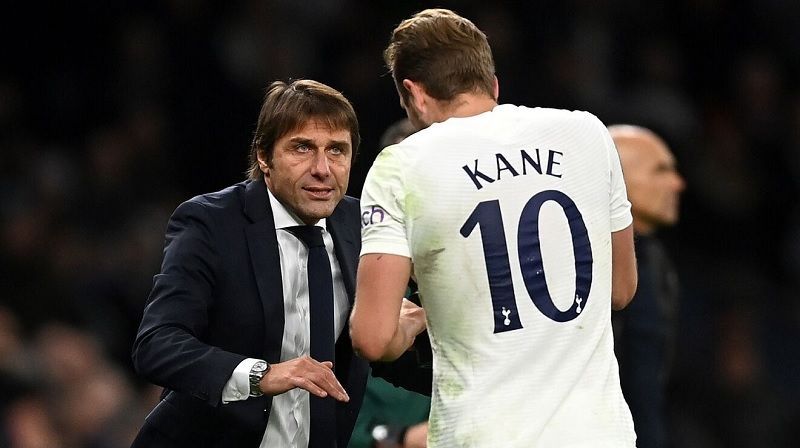 El contrato de Conte en el norte de Londres expira al final de la temporada
Como resultado, la derrota global del equipo por 1-0 ha dejado a los fanáticos preguntándose a quién puede recurrir el Tottenham si el mandato de Conte llega a su fin. ¿Hay algún entrenador que pueda cambiar la cultura derrotista del club, que parece estar profundamente arraigada a pesar de los enormes recursos y la infraestructura de clase mundial a su disposición? Hay muchos candidatos, y GOAL está aquí para evaluar sus calificaciones, ya que Tottenham parece estar acercándose a otra nueva era.
mauricio pochettino
En la parte superior de la lista está Mauricio Pochettino, un táctico argentino y actualmente agente libre, quien estuvo más cerca de transformar a los Spurs. Paris Saint-Germain decidió despedir a Pochettino después de otra campaña fallida en la Liga de Campeones el verano pasado, y hay rumores de su sensacional regreso al norte de Londres.
Durante su permanencia de cinco años en el Tottenham, el jugador de 50 años llevó al equipo a finales de la Copa de la Liga y la Liga de Campeones, con un subcampeonato de la Premier League antes de ser relevado de sus funciones en noviembre de 2019.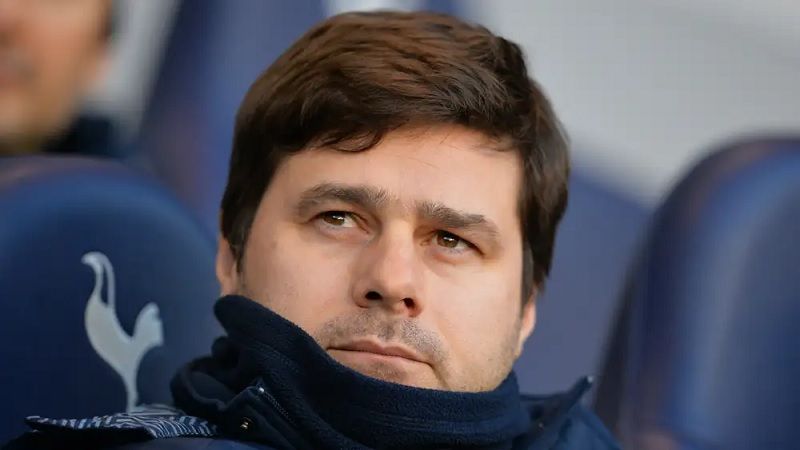 En la parte superior de la lista está Mauricio Pochettino
Pochettino ahora tiene la experiencia de dirigir a tres de los mejores jugadores del mundo, incluidos Lionel Messi, Kylian Mbappe y Neymar, lo que podría ser tentador para que el presidente de los Spurs, Daniel Levy, considere darle una segunda oportunidad.
El desempeño de Tottenham se ha deteriorado desde la partida de Pochettino, con José Mourinho, Nuno Espirito Santo y Conte sin lograr la misma consistencia, dejando a una base de fanáticos cada vez más desilusionada. Un regreso a casa de Pochettino podría proporcionar un impulso muy necesario para el equipo.
luis enrique
El exentrenador de la selección española, conocido por su estatus legendario en el Barcelona, ​​ahora busca empleo. Fue destituido de su cargo luego de la decepcionante actuación de España en la Copa del Mundo de 2022, donde fue eliminada en los octavos de final por la inesperada selección de Marruecos en una tanda de penaltis. Sin embargo, son sus éxitos anteriores con el Barcelona los que destacan su perfil directivo.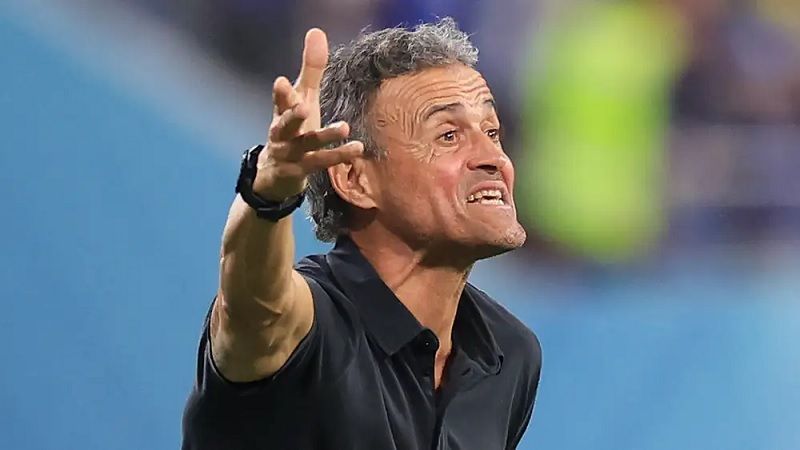 Luis Enrique es conocido por su estatus de leyenda en el Barcelona
Durante su mandato entre 2014 y 2017, Luis Enrique llevó al equipo a dos títulos de La Liga, además de la Liga de Campeones, y ganó otros seis trofeos. Según informes de The Athletic, actualmente se encuentra en la parte superior de la lista de objetivos gerenciales preferidos del director deportivo Fabio Paratici, al igual que Conte. Si bien el español comparte la intolerancia de Conte por las tonterías, queda por verse si puede replicar su éxito en la altamente competitiva Premier League.
steve cooper
Según los informes, Steve Cooper, el entrenador en jefe de Nottingham Forest, está siendo considerado como un posible sucesor de Conte en Tottenham. La sala de juntas de los Spurs tiene un gran respeto por el galés, quien llevó a Forest a una exitosa campaña de ascenso la temporada pasada y logró mantenerlos competitivos en la Premier League después de una importante revisión de verano, a pesar de tener que manejar un gran equipo.
Cooper se ha establecido como un hombre-gerente capaz y posiblemente podría motivar a los jugadores de bajo rendimiento de los Spurs. Sin embargo, firmó un nuevo contrato de tres años con Forest en octubre y es posible que no sea fácil persuadirlo para que se vaya.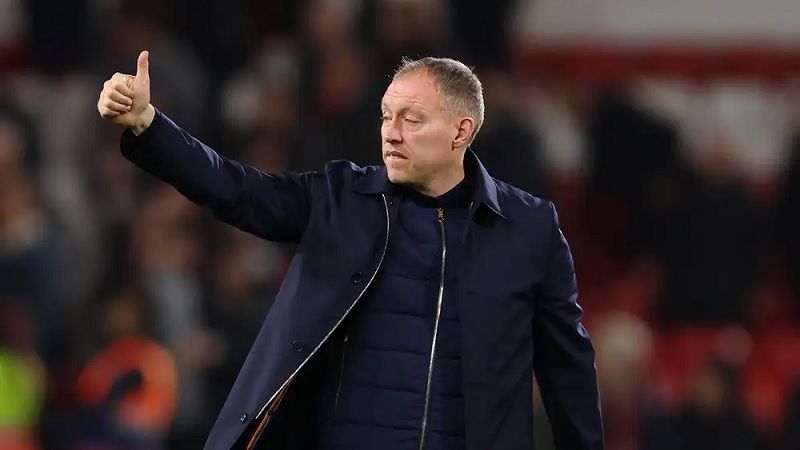 Steve Cooper está siendo considerado como un potencial sucesor de Conte en Tottenham
También podría haber problemas potenciales entre Cooper y el presidente del Tottenham, Daniel Levy, ya que Cooper tiende a ser rígido con su enfoque táctico e ideas. Cualquier desacuerdo podría conducir potencialmente a más problemas detrás de escena.
Tomas Tuchel
Según los informes, Thomas Tuchel, que ha estado desempleado desde que Chelsea lo despidió sin ceremonias en septiembre pasado, podría regresar a Londres para dirigir a sus archirrivales. Este movimiento sería similar al realizado por el ex entrenador del Chelsea, Antonio Conte, quien se unió al Tottenham de manera controvertida en 2021. Es posible que Tuchel no sienta la necesidad de ser leal a su antiguo club después de haber sido despedido a pesar de haber ganado la Liga de Campeones, la Supercopa de la UEFA, etc. y títulos de la Copa Mundial de Clubes.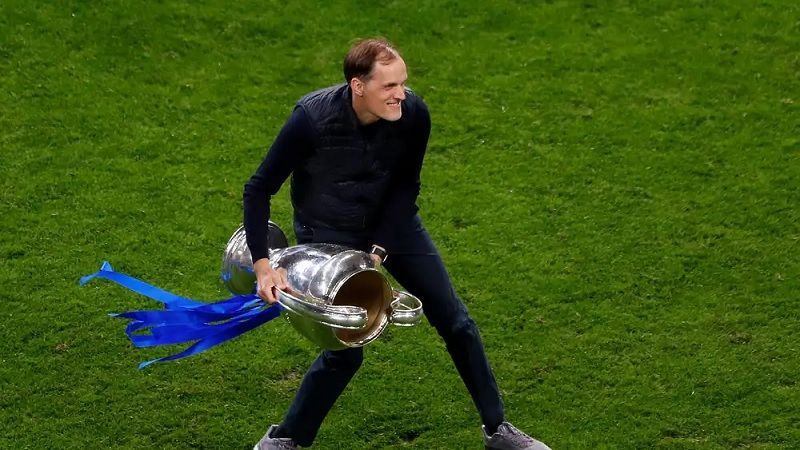 Thomas Tuchel podría regresar a Londres para administrar a sus archirrivales
Antes de su mandato en el Chelsea, Tuchel tuvo un éxito similar en el PSG, llevándolos a su primera final de la Liga de Campeones y títulos consecutivos de la Ligue 1. También impresionó en el Borussia Dortmund al comienzo de su carrera como entrenador. Si bien Tuchel tiene el pedigrí deseado, según los informes, ha tenido desacuerdos con clubes anteriores con respecto a los planes de transferencia y las relaciones con los jugadores.
A pesar de esto, los beneficios de nombrar a Tuchel pueden superar los riesgos, y sería prudente que los Spurs actuaran rápidamente, ya que el PSG podría intentar traerlo de regreso en el verano.
Oliver Glasner
Oliver Glasner, el entrenador del Eintracht Frankfurt, está dando pasos impresionantes para convertirse en uno de los mejores entrenadores de Europa. En 2021, se mudó a The Waldstadion después de dos años exitosos en Wolfsburg y llevó al Eintracht a una victoria inesperada en la Europa League en su primera temporada.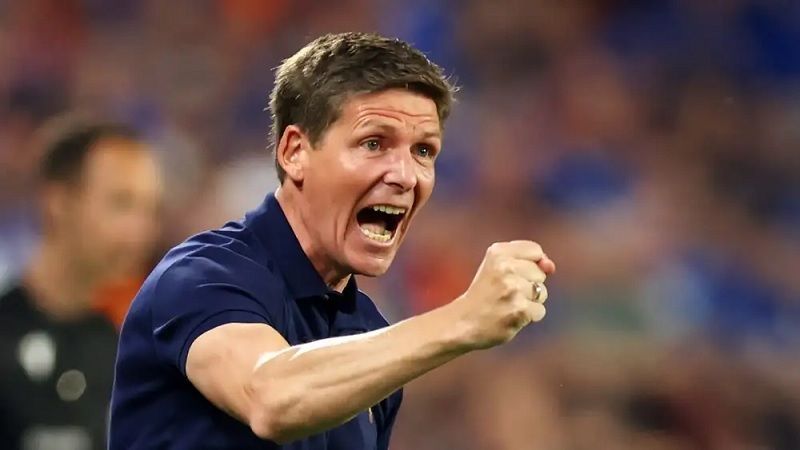 Oliver Glasner se está convirtiendo en uno de los mejores entrenadores de Europa
Actualmente, el equipo de Glasner está luchando por terminar entre los cuatro primeros en la Bundesliga, y su sistema de presión altamente efectivo ha llamado la atención del personal senior de Tottenham. Dado que su contrato expirará en 2024, los Spurs pueden ver al hombre de 48 años como una opción atractiva, ya que no tendrían que pagar una tarifa de compensación significativa para asegurar sus servicios.
roberto de zerbi
Cuando Graham Potter se fue de Brighton a Chelsea al comienzo de la temporada, existía la preocupación de que se perdiera todo el progreso logrado en el Amex Stadium. Sin embargo, los Seagulls lograron su mejor resultado en la Premier League en el noveno lugar en la temporada 2021-22. Para mantener ese estándar, contrataron a Roberto De Zerbi, el exentrenador del Shakhtar Donetsk.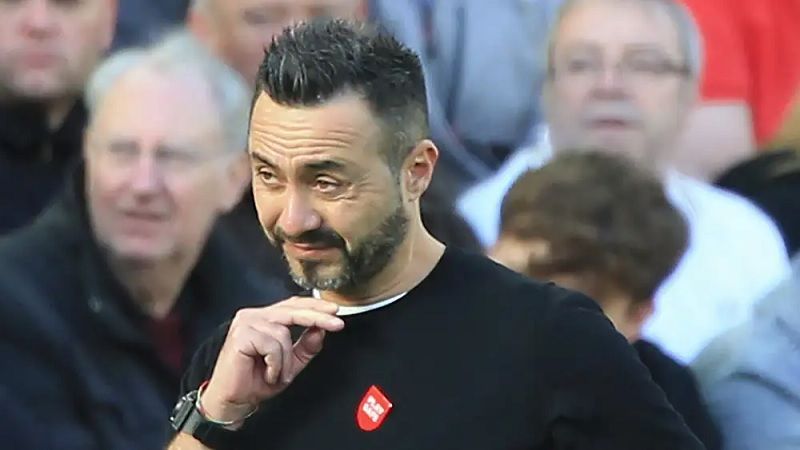 El trabajo de De Zerbi en la costa sur ha impresionado a los funcionarios del Tottenham
Sorprendentemente, De Zerbi ha llevado a Brighton a alturas aún mayores, y actualmente ocupan el octavo lugar en la tabla de la liga después de 23 partidos. Están a siete puntos del Tottenham Hotspur, que ocupa el cuarto lugar pero tiene tres partidos pendientes. El trabajo de De Zerbi en la costa sur ha impresionado a los funcionarios del Tottenham, y si mantiene su forma actual, es inevitable que se mude a un club más grande este verano.
Sin embargo, los Spurs pueden tener algunas reservas sobre el nombramiento del jugador de 43 años, dado que Nuno fracasó estrepitosamente después de hacer un movimiento similar desde los Wolves en el verano de 2021.
graham potter
Pasando al siguiente elemento de la lista, tenemos a Potter, quien ha aprendido por experiencia que el trabajo de sus sueños no siempre es tan deseable como parece, especialmente después de haber brindado un excelente servicio en un club más pequeño. Actualmente, Potter enfrenta una presión inmensa, posiblemente solo Conte experimente más tensión entre los gerentes de la Premier League.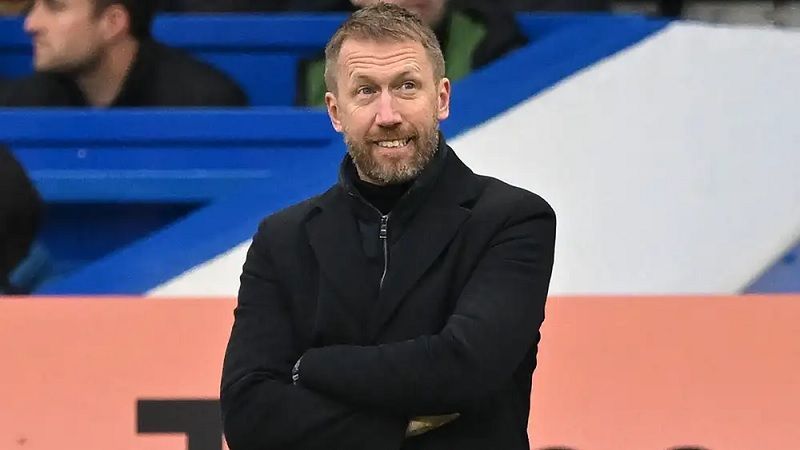 Pasando al siguiente elemento de la lista, tenemos a Potter
Su tiempo en el Chelsea ha sido desastroso hasta el momento, a pesar del contrato sin precedentes de cinco años que le ofrecieron al unirse al equipo. Los rumores sugieren que el grupo propietario liderado por Todd Boehly podría considerar romper el acuerdo si no puede cambiar pronto la suerte del equipo. Si Potter es despedido por Chelsea, puede ser considerado para el puesto en los Spurs.
Sin embargo, según los informes, rechazó la oferta del club antes del nombramiento de Nuno y, dado su mal historial con los Blues, probablemente sería una elección impopular entre los seguidores.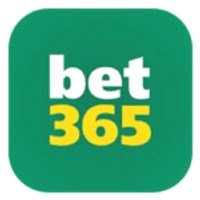 Soccer Accumulator Bonus!
Up to 70% bonus for accumulators on selected leagues at bet365. Applies to pre-match accumulators of 3+ selections on the standard Full Time Result, Both Teams to Score or Result/Both Teams To Score markets only. Bonus percentage is dependent on number of selections. Bonus capped at £100k and applied to returns.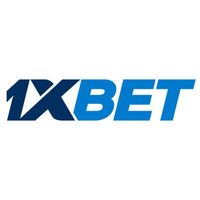 100% bonus on the 1st deposit up to 100$
Looking for a great way to kickstart your online betting experience? Look no further than 1xBet, where you can enjoy a fantastic 100% bonus on your first deposit of up to $100! With this amazing promotion, you'll have double the funds to play with when you sign up and make your first deposit.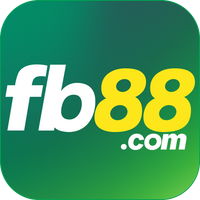 Enjoy 100% Bonus upto 100$
Looking for a great way to boost your online gaming experience? Look no further than FB88! For a limited time, we're offering an incredible promotion that's sure to put a smile on your face. When you sign up and make your first deposit, you'll receive a 100% bonus of up to $100!