Sporting kontra Arsenal – najciekawsze mecze piłkarskie: intensywna wymiana ciosów, szczęśliwy gol samobójczy (Liga Europy)
(Najlepsze wideo Ligi Europy) W pierwszym meczu 1/8 finału Ligi Europy Sporting i Arsenal rozegrały niezwykle ekscytujący mecz, w którym wynik zmieniał się, zwłaszcza w drugiej połowie. Sporting musiał wcześnie dokonać zmiany, kiedy defensywny pomocnik Manuel Ugarte otrzymał trzy żółte kartki i został wyrzucony z boiska. Trener Almorim sprowadził Hidemasę Moritę, japońską gwiazdę, aby zastąpił go w pomocy obok Pedro Goncalvesa. Francisco Trincao i były cudowny dzieciak Tottenhamu, Marcus Edwards, grali na skrzydłach, wspierając napastnika Paulinho. Z drugiej strony Mikel Arteta z Arsenalu dokonał sześciu zmian w drużynie, która pokonała Bournemouth, z Reissem Nelsonem rozpoczynającym grę z przodu i nowym nabytkiem Jakubem Kiwiorem grającym u boku Saliby w środkowej obronie.
Sporting był bliski objęcia prowadzenia zaledwie sześć minut po sprytnej pułapce spalonej Goncalvesa na lewym skrzydle. Po wyprzedzeniu Jorginho i Saliby trafił swoim strzałem w słupek. Sporting bronił bardzo dobrze, frustrując Arsenal, mimo że londyńska drużyna miała większość posiadania piłki. Jednak w 22. minucie Arsenal zdobył bramkę z rzutu rożnego wykonanego przez Vieirę. Saliba głową skierował piłkę do siatki i wyrównał na 1:0.
Po tym, jak Adan świetnie obronił piłkę, odpierając strzał Zinchenko z dystansu w 27. minucie, Sporting zaczął atakować wysoko na boisku i popychać środkowych obrońców do przodu, aby przyłączyli się do ataku. Wyrównującego gola zdobyli w 34. minucie po rzucie rożnym. Inacio wykorzystał słabe uderzenie Martinellego i skierował piłkę do bramki, prowadząc na 1:1.
Końcówka pierwszej połowy była pełna napięcia, kiedy Turner obronił strzał lewą nogą Edwardsa, a Adan złapał główkę Xhaki na linii bramkowej. W doliczonym czasie gry Turner prawie podarował bramkę Sportingowi słabym podaniem prosto do Paulinho, ale na szczęście dla niego poprawił swój błąd, zanim jakikolwiek inny zawodnik Sportingu zdążył zareagować.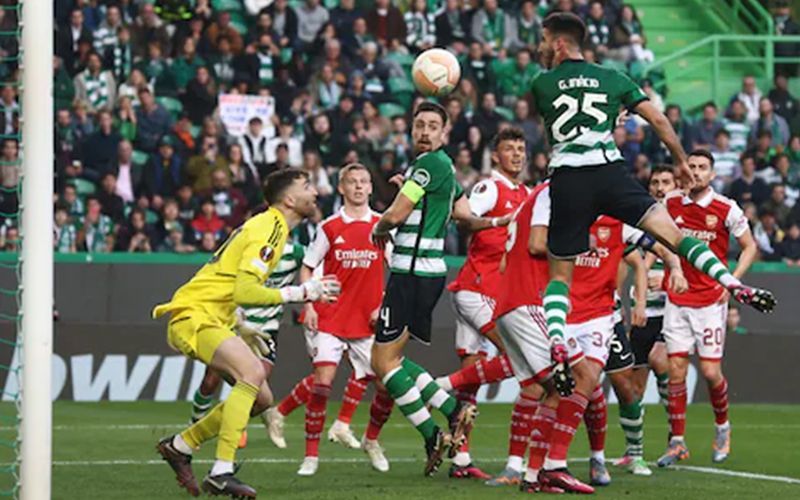 Druga połowa była równie ekscytująca, gdy Arsenal dążył do zdobycia bramki, ale Adan świetnie obronił, by odmówić Martinelli jeden na jednego. W 55. minucie Sporting zaatakował prawą flanką, a Edwards zagrał delikatną piłkę prostopadłą do Goncalvesa, którego strzał obronił Turner, ale Paulinho był tam, by wykorzystać odbicie i dać Sportingowi prowadzenie.
Zaledwie cztery minuty później Martinelli prawie strzelił fantastycznego gola solo, ale St Juste wykonał decydujący atak, który uniemożliwił mu wyrównanie po tym, jak pokonał obrońców Sportingu i Adana. Jednak dwie minuty później Paulinho przegapił znakomitą okazję, by położyć mecz do łóżka, kiedy strzelił obok bramki po zdobyciu bramki.
Minutę później Sporting stracił bardzo pechowego gola. Strzał Xhaki z dystansu był niecelny, ale odbił się od Mority i minął Adana, który nie był w stanie go zatrzymać. Dwie minuty później Vieira prawie dał Arsenalowi prowadzenie głową po dośrodkowaniu Tomiyasu, ale Adan fantastycznie obronił, aby utrzymać poziom wyniku.
Po tej okazji obie drużyny dokonały zmian i nie było już klarownych okazji dla żadnej ze stron. Mecz zakończył się remisem 2:2, a obie drużyny zmierzą się w rewanżu w Londynie 16 marca, aby zadecydować, kto awansuje do ćwierćfinału Ligi Europy.
Wynik meczu : Sporting 2:2 Arsenal (do przerwy: 1:1)
Strzelcy :
Sport: Inacio 34', Paulinho 55'

Arsenal: Saliba 22', Morita 63' (bramka samobójcza)
Wyjściowe składy :
Sportowcy: Adan, St Juste, Coates, Inacio, Esgaio, Gonclaves, Morita, Reis, Edwards, Paulinho, Trincao.
Arsenal: Turner, White, Saliba, Kiwior, Zinchenko, Xhaka, Jorginho, Saka, Vieira, Nelson, Martinelli.
Statystyki meczu :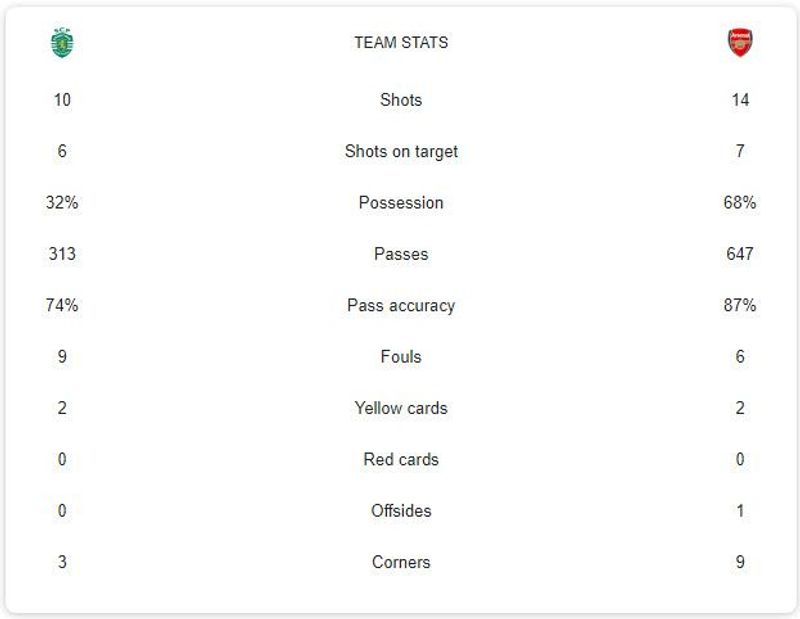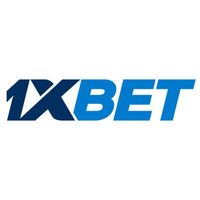 100% bonus on the 1st deposit up to 100$
Looking for a great way to kickstart your online betting experience? Look no further than 1xBet, where you can enjoy a fantastic 100% bonus on your first deposit of up to $100! With this amazing promotion, you'll have double the funds to play with when you sign up and make your first deposit.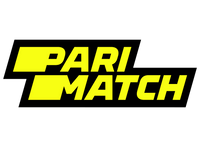 WE DOUBLE YOUR FIRST DEPOSIT - TOP UP $100, GET $200!
Take advantage of our Parimatch promo and double your first deposit! Simply top up your account with $100, and we'll give you an extra $100, for a total of $200 to play with. Don't miss out on this fantastic offer!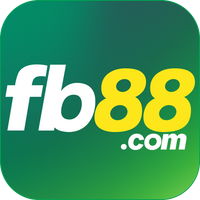 Enjoy 100% Bonus upto 100$
Looking for a great way to boost your online gaming experience? Look no further than FB88! For a limited time, we're offering an incredible promotion that's sure to put a smile on your face. When you sign up and make your first deposit, you'll receive a 100% bonus of up to $100!