Varför vägrar Ronaldo kolsyrade läsk?
Medan Messi och många andra spelare var beroende av kolsyrad läsk sa Ronaldo nej till det.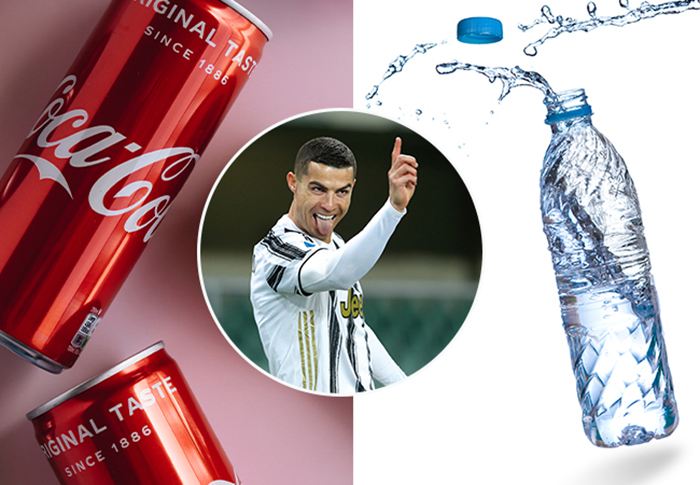 Om en flaska Coca-Cola placeras bredvid en fotboll, kommer alla fan av sporten sannolikt att minnas incidenten mellan Ronaldo och det berömda läskmärket under EM 2020. Trots att de gjorde fem mål och var turneringens bästa målskytt, Portugisisk superstjärna vet också hur man drar media och fans uppmärksamhet med sina handlingar vid sidan av planen. Ronaldos vägran att stödja Coca-Cola väckte olika reaktioner i media, vilket väcker frågan om huruvida läsk i allmänhet undviks av spelare.


Historien mellan Ronaldo och Coca-Cola
Hur stötte Ronaldo mot Coca-Cola vid EM 2020?
Under en presskonferens inför matchen Ungern mot Portugal vid EM 2020 inträffade en incident som involverade Ronaldo och Coca-Cola. Till en början verkade allt gå som vanligt när Ronaldo kom in i rummet. Han fortsatte dock med att ta bort två Coca-Cola-flaskor, som var tydligt märkta med sponsorns etikett, framför kameran. Samtidigt uttalade han "agua", som översätts till "vatten" på portugisiska, vilket antyder att han föredrar att dricka mineralvatten istället för Coca-Cola. Man tror att Ronaldo, som prioriterar att behålla sin kondition och prestation, undviker läsk som en del av sitt engagemang för en hälsosam livsstil.
Attraktionen av "kriget" mellan Ronaldo och Coca-Cola
Flera kända mineralvattenmärken, inklusive Evian, utnyttjade den portugisiska fotbollsspelarens popularitet för att marknadsföra sina produkter. De delade en video med titeln "Ronaldo vs. Coca-Cola" på Twitter och åtföljde den med hashtaggarna #Stayhydrated, #DrinkTrue och #CR7. Videon lyfte fram de potentiella hälsoriskerna med att konsumera sockerhaltiga drycker som Coca-Cola.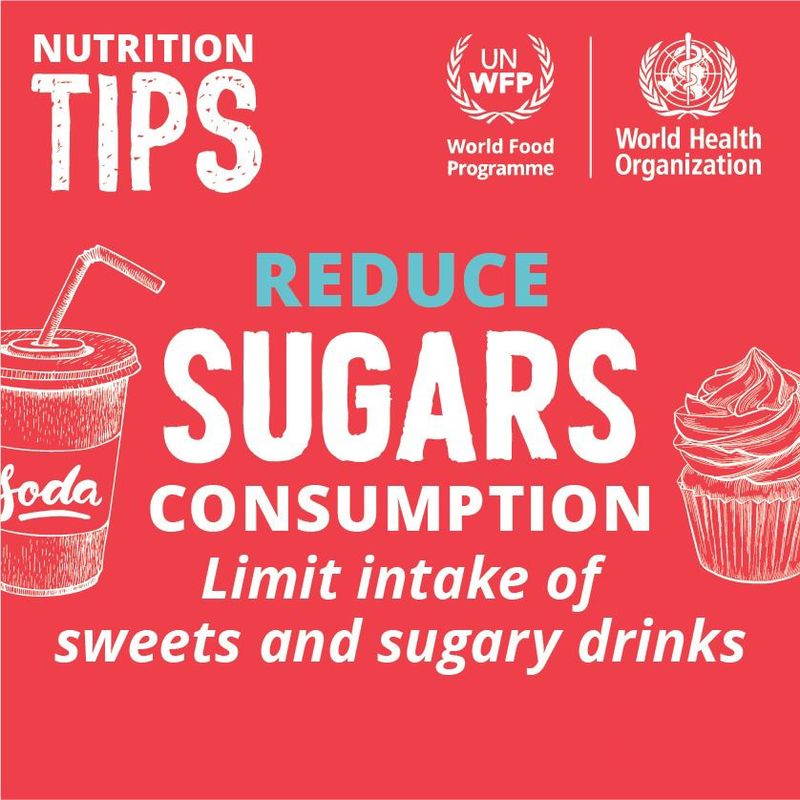 Världshälsoorganisationens (WHO) kampanj om att imitera intaget av socker i ens kost

Denna incident användes också av Världshälsoorganisationen (WHO) för att öka medvetenheten om betydelsen av att upprätthålla en hälsosam livsstil genom att begränsa intaget av socker i ens kost.
Ronaldo och en hälsosam livsstil
Få spelare i fotbollsvärlden har fått så mycket beundran för sina fysiska egenskaper och engagemang för sitt yrke som Cristiano Ronaldo. Portugal- och Al Nassr-spelaren besitter ett exceptionellt utbud av atletiska förmågor, inklusive blixtsnabb hastighet och smidighet, elitförmåga i luften och enastående kraft. Men Ronaldos nuvarande muskulösa byggnad är långt ifrån den gängse tonåringen som först kom till Manchester United från Sporting 2003. Förvandlingen är anmärkningsvärd.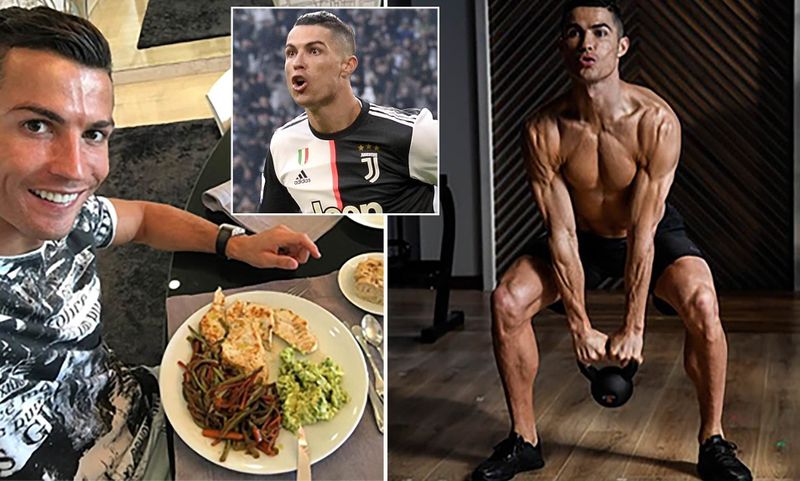 Ronaldo följer alltid den hälsosamma livsstilen
Hur tränar Cristiano Ronaldo? Till att börja med är det viktigt att värma upp innan du tränar för att minimera risken för skador. När han är på gymmet delar Ronaldo upp sin träningsrutin mellan kardiovaskulära övningar som löpning och rodd samt tyngdlyftning. Enligt Ronaldo är det avgörande att "mixa ihop det" för att hålla rutinen engagerande och garantera att alla kroppsdelar är riktade, vilket leder till förbättringar i både styrka och uthållighet. På fältet är högintensiva övningar det primära fokus för att simulera matchscenarier. Det är viktigt att notera att Ronaldos träningspass inte är begränsade till hans träningspass.

Ronaldos hängivenhet till sin diet är ingen överraskning. Han har arbetat med en personlig dietist sedan sin tid i Real Madrid och äter sex små måltider om dagen, med varje måltid var tredje till fjärde timme. Hans diet består huvudsakligen av magra proteiner, frukter och fisk, där hans favoritfisk är svärdfisk, havsabborre och havsruda. Ronaldos favoritmåltid är bacalhau a braz, som är en blandning av torsk, lök, tunt skivad potatis och äggröra. När han äter ute beställer han ofta biff och sallad och insisterar alltid på färsk mat istället för fryst. Till frukost njuter Ronaldo av ost, skinka, yoghurt med låg fetthalt, massor av frukt och avokadotoast.
Andra spelare med kolsyrade läsk
Gillar spelare att dricka kolsyrade läsk?
Ja, många spelare föredrar kolsyrade drycker vid sidan av hälsosam mat som yoghurt och bröd. Detta anses inte vara tabu inom sport, och antalet idrottare som konsumerar Coca-Cola och andra kolsyrade drycker ökar. Sådana drycker kan ge positiv energi och hjälpa till att öka uthålligheten under högintensiva träningspass. Forskare vid Australian Institute of Sport fann att sex av 11 cykellag som deltog i det amerikanska mästerskapet regelbundet kompletterade med Coca-Cola under loppet. I fotboll sågs Granit Xhaka dricka Coca-Cola öppet vid EM 2020, strax innan han gick in i straffläggningen mot Frankrike. Han använde drinken för att stärka sina lagkamraters humör och få energi.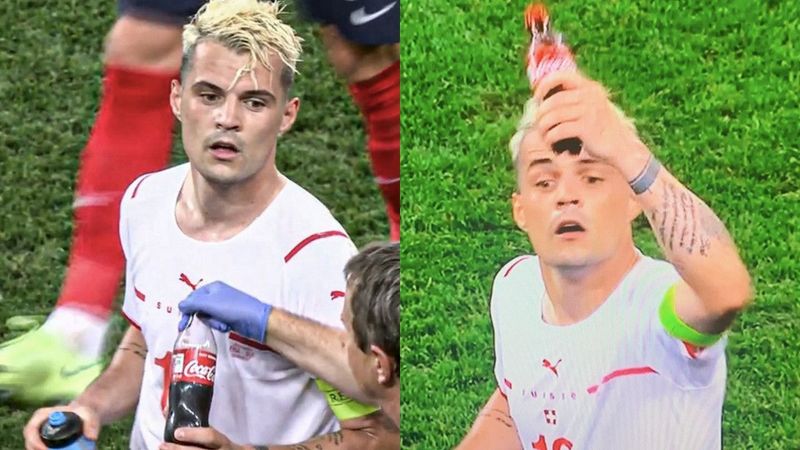 Xhaka drack Coca Cola efter det vinnande Frankrike på EURO 2020

Även efter att Schweiz säkrat sin plats i nästa omgång sågs Xhaka glatt smutta på Coca-Cola för att fira. Det är oklart om det här var en subtil stöt på Ronaldos senaste agerande eller om Arsenals mittfältare helt enkelt har en vana att konsumera kolsyrade drycker under matcher. Messi är en annan överraskande idrottare med en förkärlek för kolsyrade läskedrycker. Enligt förre Barca-tränaren Carles Rexach var den argentinska superstjärnan en gång beroende av Coca-Cola som ung spelare. Lyckligtvis kunde Pep Guardiola ingripa och hjälpa Messi att bryta vanan, vilket i slutändan räddade hans karriär. Men att bryta ett beroende är aldrig en lätt bedrift. Det har funnits tillfällen där Messi har fångats på att diskret hänge sig åt drycken.




Är kolsyrad läsk en skadlig dryck för idrottare eller spelare?
Kolsyrade läskedrycker är ofta ett populärt val för att släcka törsten efter sportaktiviteter. De anses dock inte vara nyttiga drycker. Enligt Vandana Sheth, en representant för Academy of Nutrition and Dietetics, kan den snabba ökningen och minskningen av sockernivåerna i kroppen orsakad av tillsatta sockerarter i kolsyrade drycker leda till trötthet och till och med magbesvär hos idrottare och spelare på lång sikt . Dessutom är kolsyrade drycker kända för att bidra till viktökning, vilket är anledningen till att många idrottare och spelare undviker dem. Trots detta, om de konsumeras med måtta och inte missbrukas, kan kolsyrade läskedrycker ge en energikälla för idrottare och spelare.


Rolig "studie" om COCA-COLA OCH FOTBOLL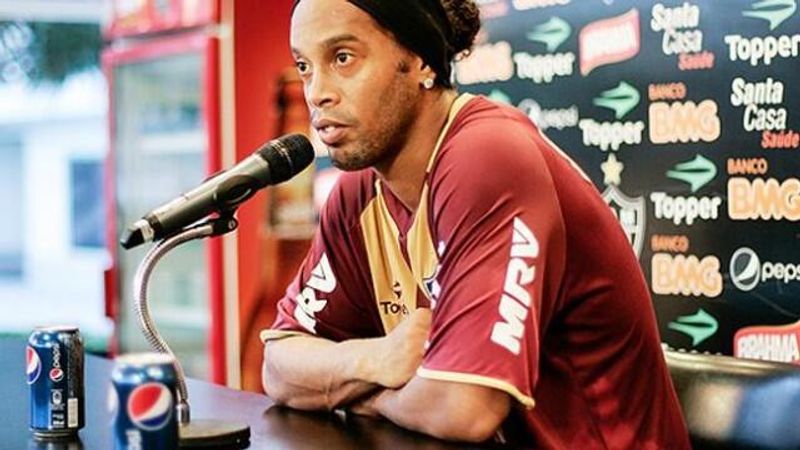 Ronaldinho glömde att han hade ett kommersiellt avtal med Coca-Cola
Som en anhängare av fotboll är många av oss bekanta med den intressanta historien som involverar Coca-Cola och den legendariske Ronaldinho. Under sin storhetstid var den brasilianska stjärnan ansiktet utåt för varumärket Coca-Cola. På en presskonferens glömde han dock sin avgörande skyldighet och drack lugnt ur en Pepsi-burk framför sig. Detta var ett stort misstag, eftersom Pepsi är en av Coca-Colas största rivaler. På grund av detta misstag drabbades Ronaldinho av betydande konsekvenser. Inte bara avslutades hans kontrakt med Coca-Cola, utan han fick också betala en ersättning på upp till 7,2 miljarder RP.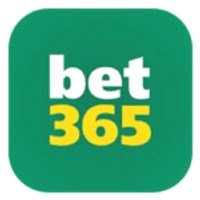 Soccer Accumulator Bonus!
Up to 70% bonus for accumulators on selected leagues at bet365. Applies to pre-match accumulators of 3+ selections on the standard Full Time Result, Both Teams to Score or Result/Both Teams To Score markets only. Bonus percentage is dependent on number of selections. Bonus capped at £100k and applied to returns.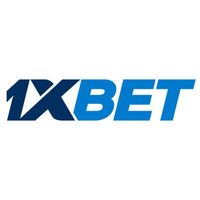 100% bonus on the 1st deposit up to 100$
Looking for a great way to kickstart your online betting experience? Look no further than 1xBet, where you can enjoy a fantastic 100% bonus on your first deposit of up to $100! With this amazing promotion, you'll have double the funds to play with when you sign up and make your first deposit.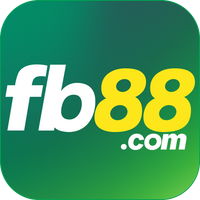 Enjoy 100% Bonus upto 100$
Looking for a great way to boost your online gaming experience? Look no further than FB88! For a limited time, we're offering an incredible promotion that's sure to put a smile on your face. When you sign up and make your first deposit, you'll receive a 100% bonus of up to $100!