Inter vs Juventus Pronostici, quote e consigli sulle scommesse 19/03/2023
Chi regnerà supremo nella resa dei conti Inter-Juventus? I nostri analisti di previsione forniscono consigli sulle scommesse e quote attuali per questa partita tanto attesa.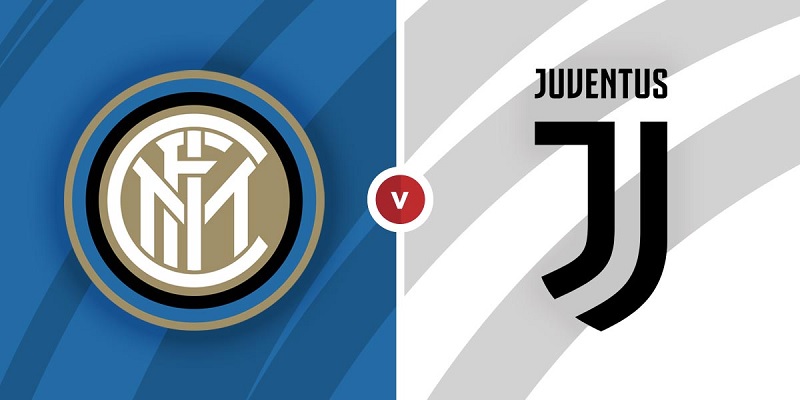 [Pronostico Serie A] Pronostico Inter vs Juventus: domenica ci sarà uno scontro di Serie A tra l'Inter e la Juventus avversaria in visita, che si svolgerà allo Stadio San Siro. Di seguito puoi trovare i nostri pronostici, le statistiche e il sondaggio sulla partita Inter-Juventus, comprese le migliori quote scommesse.
Pronostico Inter vs Juventus: prestazioni recenti e statistiche H2H
Le ultime 5 partite dell'Inter
L'Inter si sta preparando per la prossima partita dopo il pareggio a reti inviolate contro il Porto in Champions League. Durante la partita, l'Inter ha avuto il 32% di possesso palla ed è riuscita a tirare 11 tiri, di cui 5 in porta. Il Porto, invece, ha effettuato un totale di 21 tiri, di cui 7 in porta.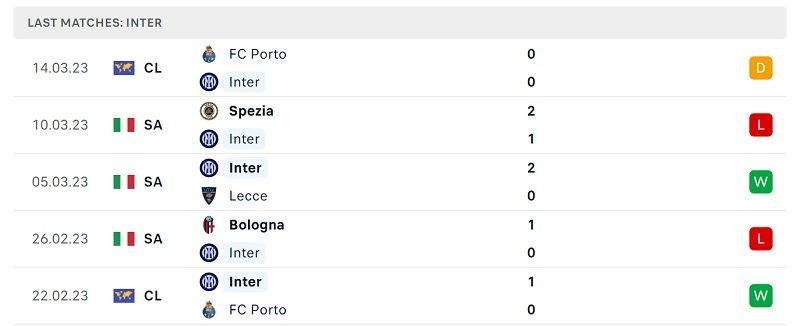 Le ultime 5 partite dell'Inter
I recenti punteggi dell'Inter indicano che la loro difesa si è comportata bene. Nel corso delle ultime sei partite, solo quattro gol hanno superato il loro portiere. Inoltre, l'Inter è rimasta imbattuta nelle ultime tre partite casalinghe di campionato.
Le ultime 5 partite della Juventus
La Juventus affronterà la prossima partita dopo aver ottenuto una vittoria per 4-2 contro la Sampdoria in Serie A. Nella partita precedente, la Juventus aveva il 56% del possesso palla e ha tentato 24 tiri in porta, di cui 8 in porta. I marcatori della Juventus sono stati Bremer (11'), Adrien Rabiot (26', 64') e Matìas Soulé (94'). La Sampdoria è riuscita a mettere a segno 9 tiri in porta, di cui solo 3 in porta, e le loro reti sono state siglate da Tommaso Augello (31') e Filip Đuričić (32').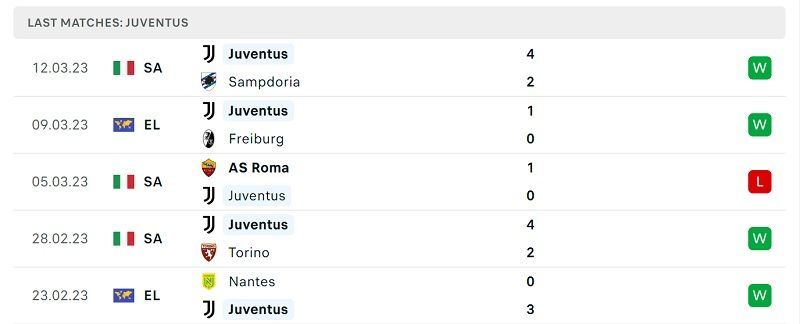 Le ultime 5 partite della Juventus
Nelle ultime sei partite, la Juventus, guidata dall'allenatore Massimiliano Allegri, ha convertito con successo i propri sforzi offensivi in ​​14 gol, con una media di 2,33 gol a partita. Tuttavia, la Juventus non è riuscita a ottenere una vittoria contro l'Inter nelle ultime due trasferte di campionato.
Statistiche H2H Inter-Juventus
Guardando i loro ultimi scontri diretti risalenti al 15 maggio 2021, possiamo vedere che Inter e Juventus hanno diviso le vittorie, con una partita in parità. Durante quelle partite, sono stati segnati un totale di 19 gol tra le due squadre, con i nerazzurri che ne hanno segnati 10 e la Juve ne ha segnati 9. Parliamo di una media di 3,17 gol a partita.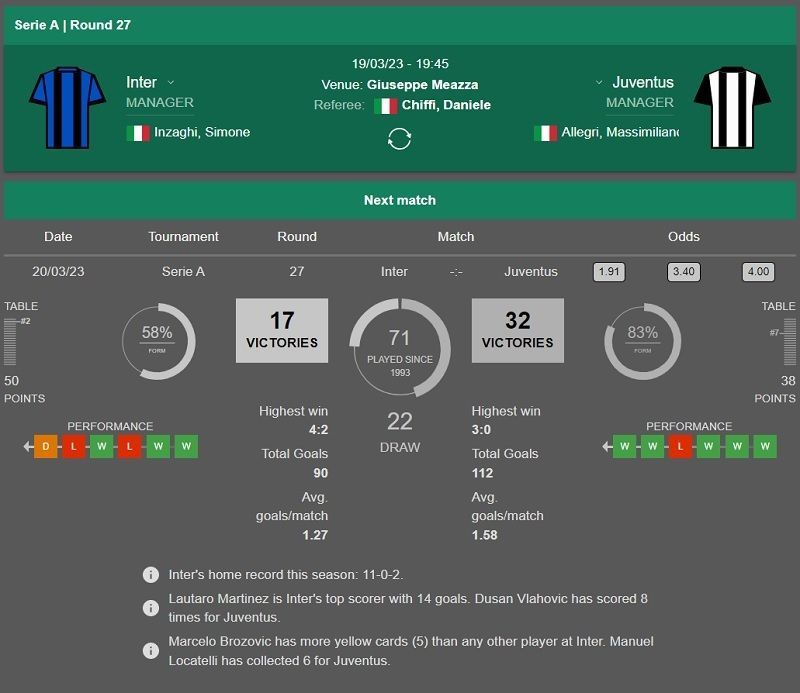 Statistiche H2H Inter-Juventus
L'ultimo incontro di campionato tra le squadre si è svolto nella giornata 13 di Serie A il 6 novembre 2022, con la Juventus che ha sconfitto l'Inter per 2-0. Arbitro Daniele Doveri.
Quote attuali Inter-Juventus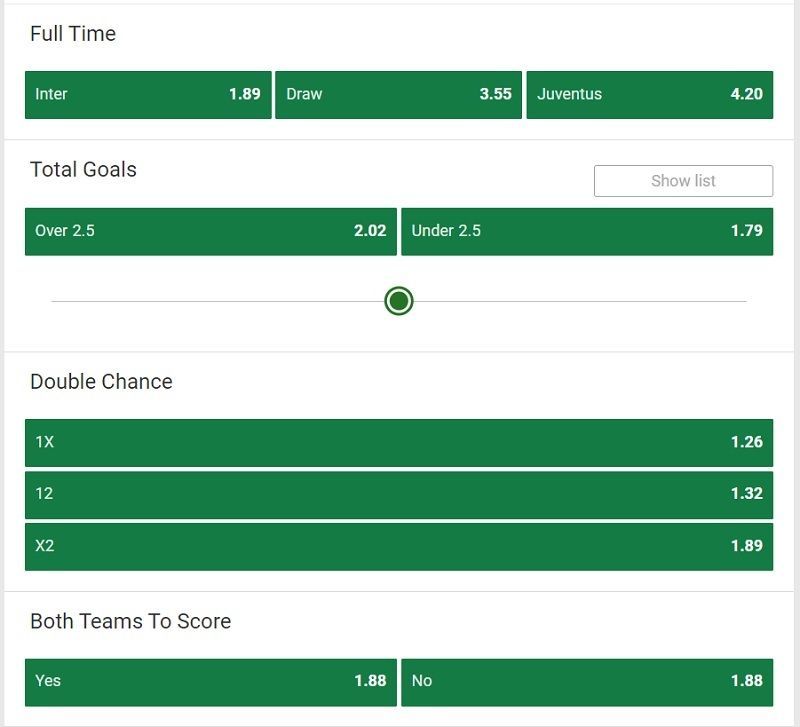 Quote attuali Inter-Juventus
Ora, controlliamo alcuni degli altri mercati di scommesse e le migliori quote per questa partita:
Quote Handicap : Inter (1.90) / Juventus (1.93)
Quota 1x2 : Inter (1.89) / Pareggio (3.50) / Juventus (4.20)
Over/Under Gol : Oltre 2.5 (2.02) | Meno di 2,5 (1,79)
Se sei interessato a scommettere sull'esito di questa partita entro i 90 minuti, le quote attuali favoriscono una vittoria dell'Inter a 1,89, mentre un pareggio è a 3,5 e una vittoria della Juventus a 4,2. Queste sono le opzioni più redditizie disponibili al momento. I nostri partner esperti prevedono che durante questa partita verranno segnati almeno 2 goal.
[[top_bookmaker]]
Suggerimenti per le scommesse Inter-Juventus
Inter vs Juventus Pronostico 1: Inter vincente
Date le impressionanti statistiche difensive di entrambe le squadre, è improbabile che mercoledì sera assisteremo a una partita da record. A ottobre, le due squadre più seguite d'Italia hanno pareggiato cautamente per 1-1 su questo stadio, e l'unica altra volta che si sono affrontate in Supercoppa, i nerazzurri hanno vinto 1-0 ai supplementari nel 2005.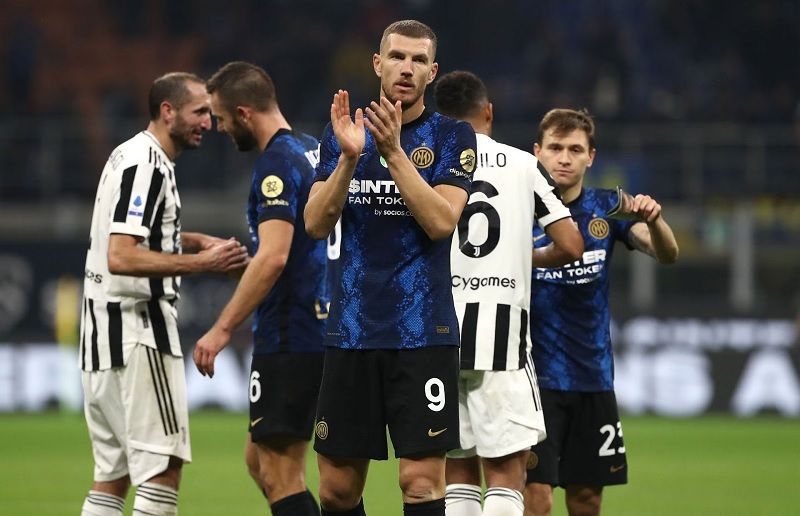 Suggerimenti per le scommesse Inter-Juventus
Con l'ulteriore vantaggio di giocare in casa e l'assenza dell'attaccante Federico Chiesa a causa di un infortunio al crociato, sembra una mossa intelligente scommettere sui nerazzurri per vincere il primo trofeo italiano della stagione. Per una scommessa ancora più redditizia, prendi in considerazione l'aggiunta di meno di 3,5 gol partita alla tua scommessa. Solo uno degli ultimi nove scontri diretti ha portato a più di tre gol, rendendolo una scommessa sicura.
Inter vs Juventus Pronostico 2: Meno di 2,5 Gol totali

Dopo la vittoria casalinga per 2-1 contro la Lazio domenica, l'Inter ha vinto le ultime otto partite di Serie A. Durante questa serie impressionante, la squadra di Simone Inzaghi è riuscita a mantenere la porta inviolata sei volte, ottenendo il secondo miglior record difensivo della Serie A, con solo 16 gol subiti in 20 partite. La prossima partita dell'Inter sarà contro i rivali storici della Juventus, che avranno il vantaggio di giocare in casa la sfida di supercoppa. Curiosamente, l'Inter non perde a San Siro dall'inizio di settembre, quando subì una sconfitta in Champions League contro il Real Madrid.
D'altra parte, domenica la Juventus si è assicurata una straordinaria vittoria per 4-3 sulla Roma, rimontando da uno svantaggio di 3-1. Con questa vittoria la squadra di Max Allegri resta a un passo dalle prime quattro posizioni del campionato italiano. Nonostante abbia subito tre gol allo Stadio Olimpico, la Juventus vanta ancora uno dei migliori record difensivi della Serie A, pari al terzo posto, se aggiustato per i gol subiti a partita. Nelle ultime otto uscite, la Juventus ha mantenuto la porta inviolata cinque volte, il che è un risultato notevole.
Inter vs Juventus I migliori consigli di Betimate
Prevediamo che la Juventus dovrà fare affidamento su circostanze favorevoli per segnare un gol contro l'Inter, che crediamo sia in grado di segnare almeno un gol per passare in vantaggio. Di conseguenza, prevediamo una partita altamente competitiva con l'Inter che alla fine vincerà 1-0. Promette di essere un concorso intrigante.

Inter vs Juventus I migliori consigli di Betimate
>>> Prova subito i nostri Suggerimenti Premium se desideri altri migliori suggerimenti <<<
Possibili formazioni Inter-Juventus
Inter: Onana, de Vrij, Škriniar, Dimarco, Dumfries, Bastoni, Mkhitaryan, Çalhanoğlu, Barella, Džeko e Martínez .
Juventus: Szczęsny, Danilo, Sandro, Gatti, Cuadrado, Kostić, Rabiot, Fagioli, Miretti, Soulé & Milik .
Inter-Juventus: le domande frequenti
Chi sono i favoriti per la vittoria? L'Inter è la schiacciante favorita per la vittoria.
Qual è stato il punteggio dell'ultima volta che queste due squadre si sono incontrate? Inter-Juventus 0-2
A che ora è il calcio d'inizio? 19:45 GMT, 20:45 CET.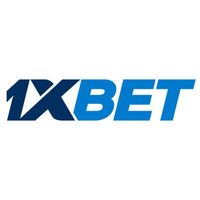 100% bonus on the 1st deposit up to 100$
Looking for a great way to kickstart your online betting experience? Look no further than 1xBet, where you can enjoy a fantastic 100% bonus on your first deposit of up to $100! With this amazing promotion, you'll have double the funds to play with when you sign up and make your first deposit.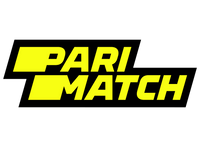 WE DOUBLE YOUR FIRST DEPOSIT - TOP UP $100, GET $200!
Take advantage of our Parimatch promo and double your first deposit! Simply top up your account with $100, and we'll give you an extra $100, for a total of $200 to play with. Don't miss out on this fantastic offer!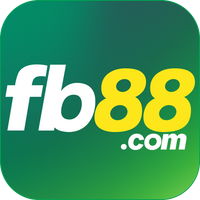 Enjoy 100% Bonus upto 100$
Looking for a great way to boost your online gaming experience? Look no further than FB88! For a limited time, we're offering an incredible promotion that's sure to put a smile on your face. When you sign up and make your first deposit, you'll receive a 100% bonus of up to $100!